The House seats in Pennsylvania that could flip under the new map
This week, the Pennsylvania Supreme Court released a new congressional map to replace the GOP-drawn map. Tuesday, Republicans announced that they'll sue to stop the map from taking effect for this year's midterms. The GOP currently holds 13 of the state's 18 seats.
Bottom line: There are 6 Pennsylvania districts held by Republicans that, under the new map, were carried by Hillary Clinton in 2016 or moved from being double-digit to single-digit Donald Trump territories. Additionally, there is one Democrat-held district carried by Trump.
The current map: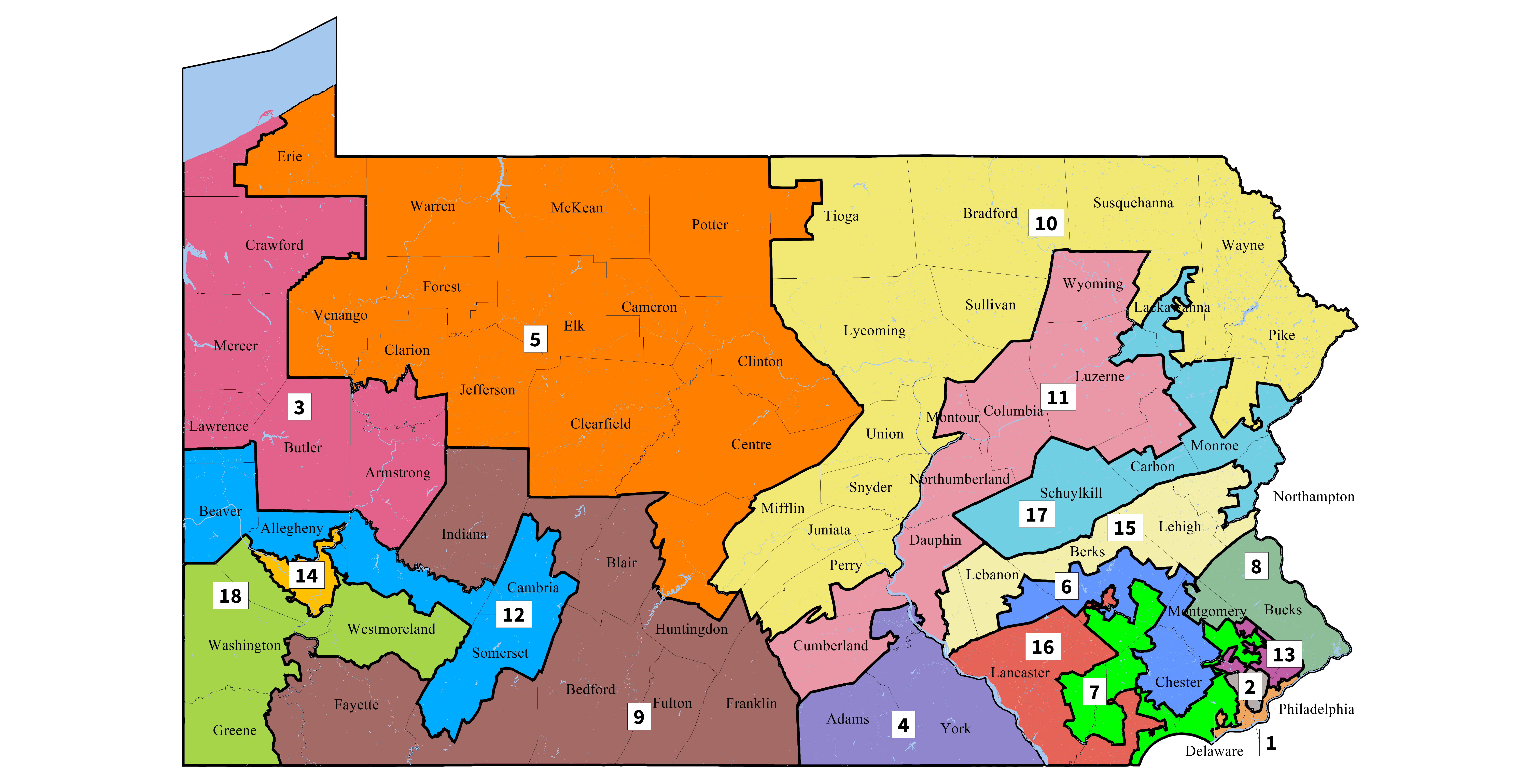 The new map: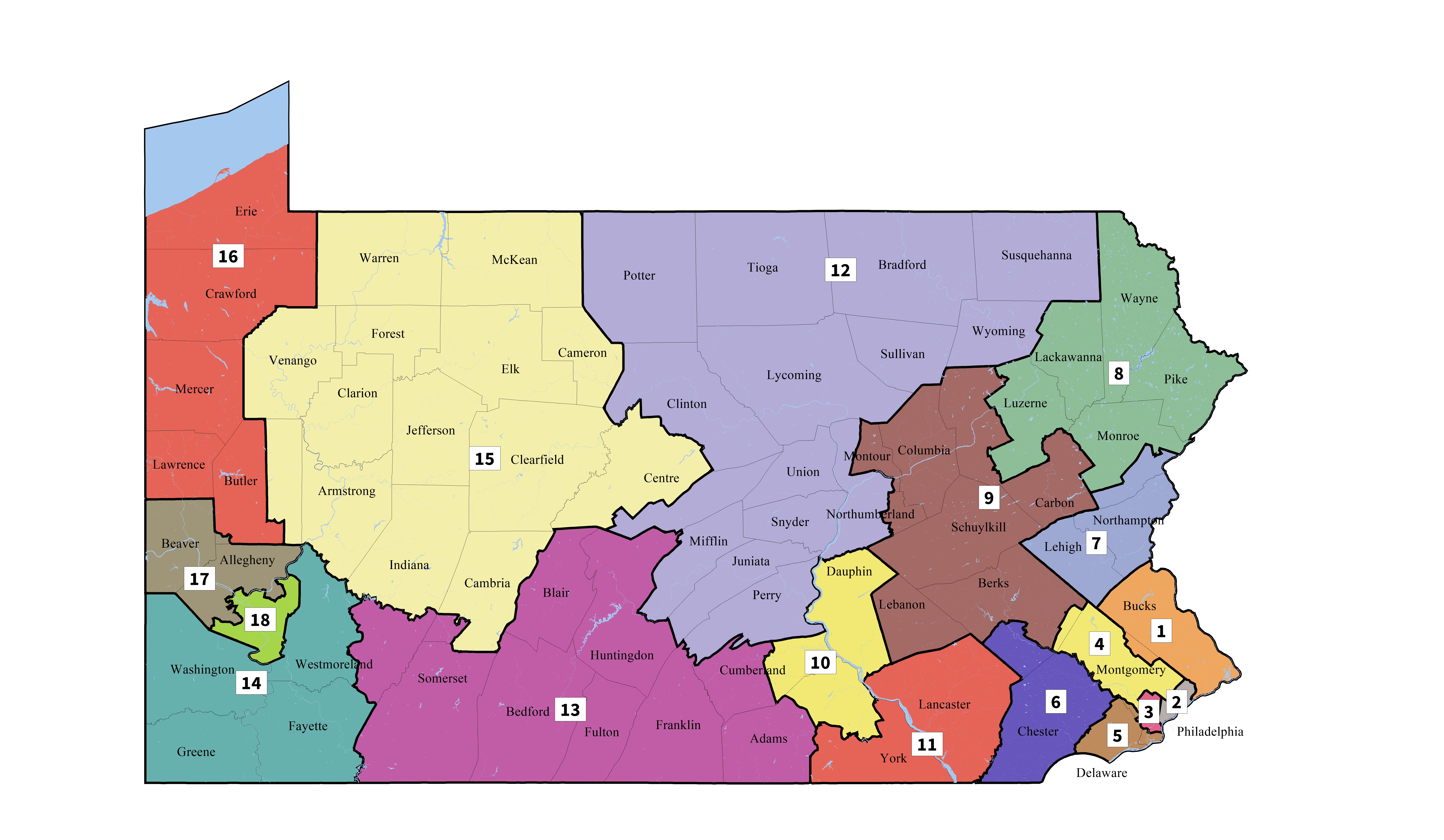 We looked at how the breakdown for each district changes, based on data from the New York Times:
2016 presidential election under old map: Clinton led by 2 points
2016 presidential election under new map: Clinton would have led by 28 points
Rep. Ryan Costello (R), PA-6 (2 terms)
Old map: Clinton by 1
New map: Clinton by 9
Rep. Brian Fitzpatrick (R), PA-8 (1 term)
Old map: Even
New map: Clinton by 2
Rep. Charlie Dent (R), PA-15 (retiring)
Old map: Trump by 8
New map: Clinton by 1
Rep. Keith Rothfus (R), PA-12 (3 terms)
Old map: Trump by 21
New map: Trump by 3
Rep. Scott Perry (R), PA-4 (6 terms)
Old map: Trump by 21
New map: Trump by 9
One vulnerable Democrat: Rep. Matt Cartwright, PA-17 (3 terms)
Old map: Trump by 10
New map: Trump by 10
Go deeper