Broadcom re-evaluating bid after Qualcomm ups NXP offer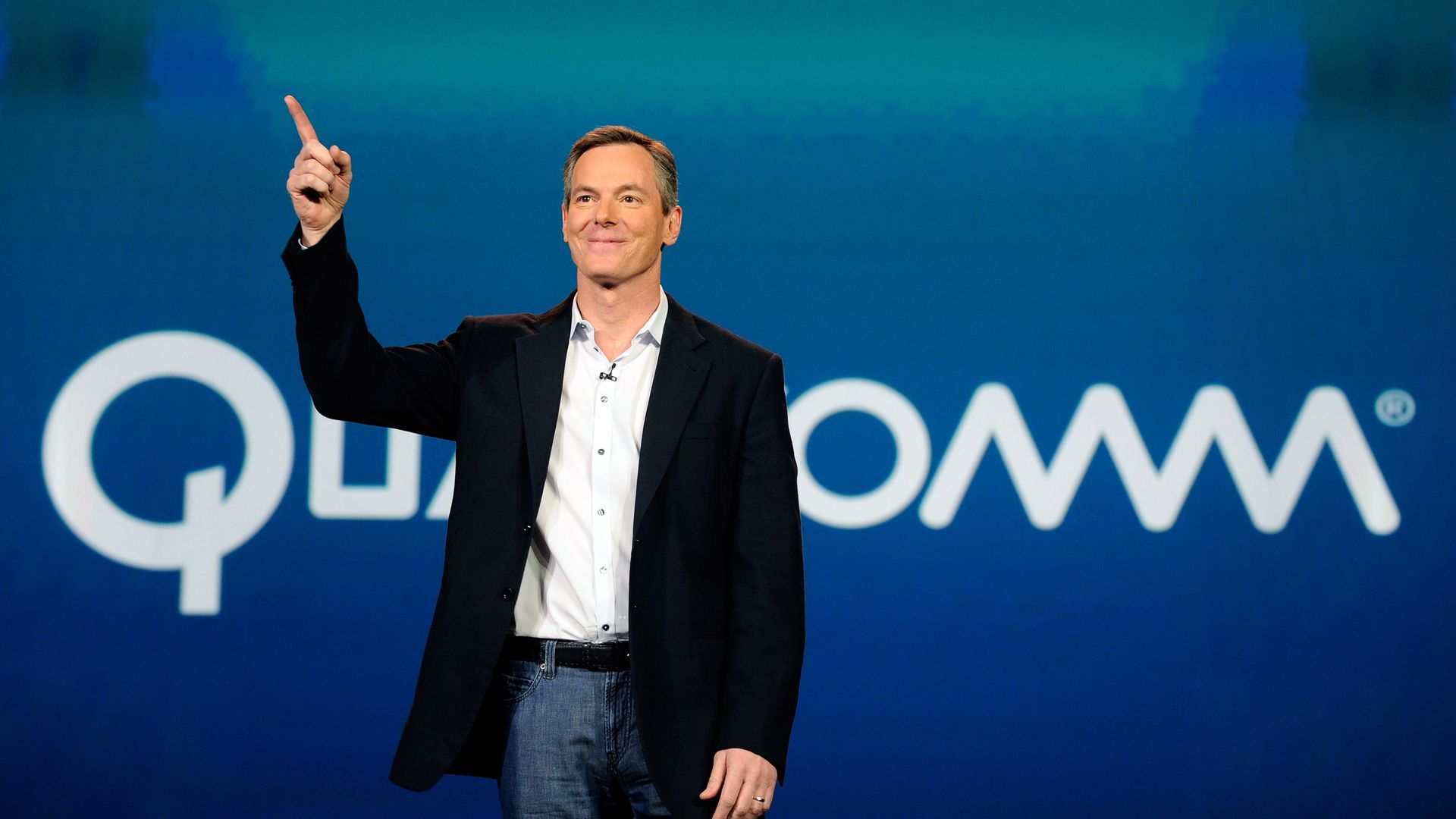 Qualcomm raised its offer for Dutch chipmaker NXP Semiconductors on Tuesday, possibly making that deal more likely to happen and a hostile takeover from Broadcom less likely.
The bottom line: This is the highest-stakes poker game in town and Qualcomm just significantly increased the pot.
In the wake of Qualcomm's sweetened NXP bid, Broadcom said it is "evaluating its options."
"By raising its offer for NXP from $110 per NXP share to $127.50 per NXP share, Qualcomm's board of directors and management have transferred $4.10 per Qualcomm share from Qualcomm stockholders to NXP stockholders, representing approximately $6.2 billion of value. This revised price for NXP is well beyond what Qualcomm has repeatedly characterized as a "full and fair" price."
— Broadcom
Qualcomm's take: Qualcomm said it has convinced shareholders controlling 28% of NXP stock to tender their shares at the revised price.
"NXP is a highly strategic and attractive acquisition for Qualcomm that enhances the value of our leading 5G technologies.  We also believe the revised agreement provides certainty for both Qualcomm and NXP stockholders."
— Qualcomm chairman Paul Jacobs
Go deeper