Trump's CNN vendetta could backfire against him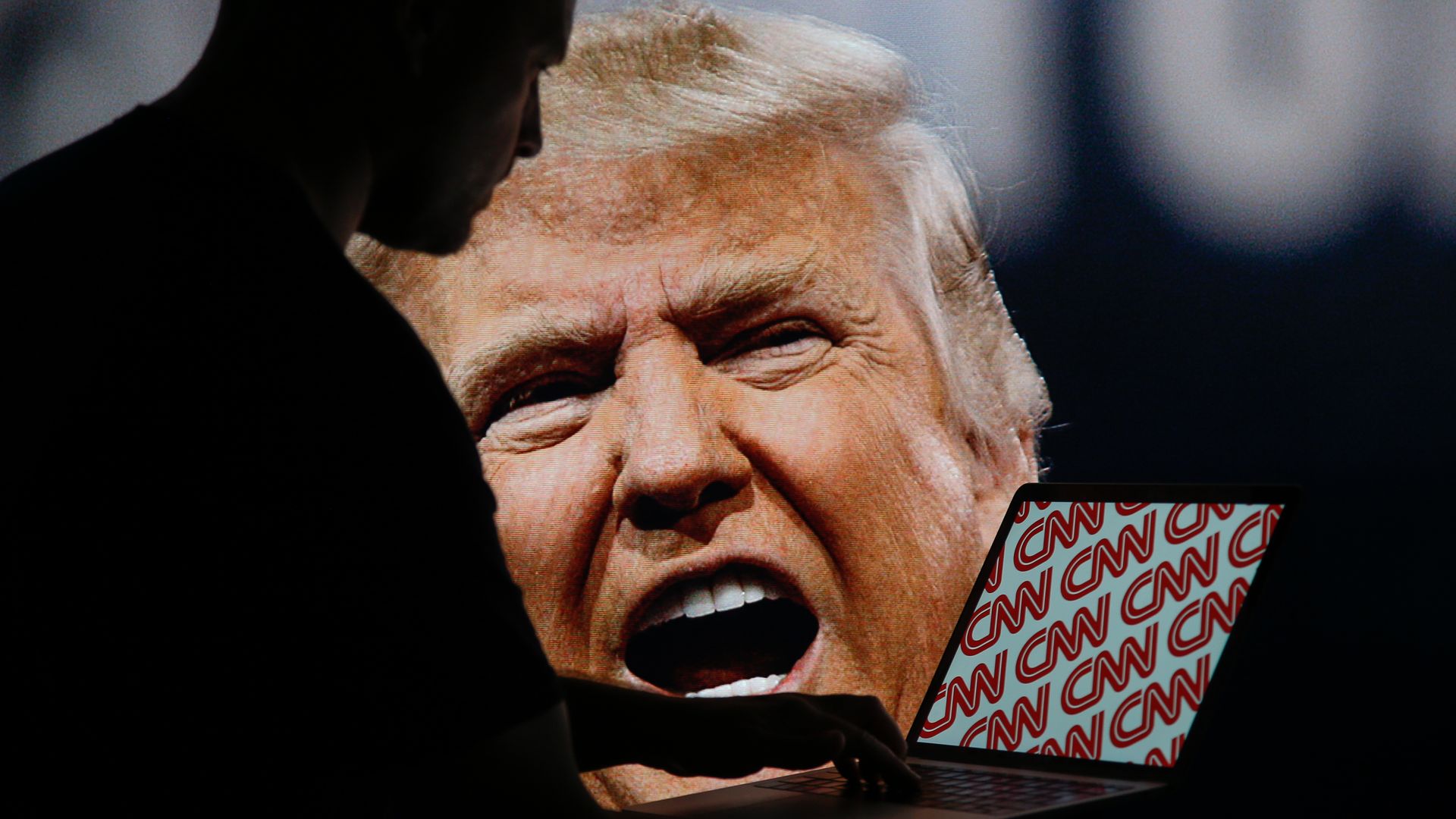 AT&T is looking to discredit the Department of Justice's lawsuit to block its proposed $85 billion merger with Time Warner by proving that the government's decision is politically motivated. A U.S. district court judge will decide today if they have a case.
Why it matters: If the judge rules in AT&T's favor, it will mean that President Trump's personal and public vendetta against CNN, which is owned by Time Warner, is working against him.
Where it stands: The judge is currently weighing whether the government is being transparent enough about any communications between the White House and DOJ. The key is whether the White House is attempting to influence the DOJ's decision, which would strengthen AT&T's position in court.
On Friday, AT&T's lawyers argued in court that the government didn't start demanding divestitures of its properties until after Trump was elected.
The DOJ is supposed to review mergers independently of the White House so it can assess whether big deals will be good for the public.
Sources familiar with the thinking of antitrust lawyers at the DOJ say the decision to block the merger was never political to begin with. Regulators don't think the deal as proposed is good for consumers.
But Trump's comments could make it seem political, which would give AT&T ammunition to call out the DOJ for something it likely isn't doing.
Trump's feelings about the AT&T/Time Warner deal are different from his feelings about another pending deal being reviewed by the DOJ between 21st Century Fox and Disney. Although the president has not outwardly addressed either merger, some of his comments and actions allude to his different feelings about the two deals.
In a statement the day after AT&T and Time Warner announced the merger, a senior adviser to the Trump campaign said Trump would "break up the new media conglomerate oligopolies" if elected president.
The White House wouldn't say whether Trump explicitly supports the Disney-Fox deal, but White House press secretary Sarah Sanders did say he thinks it would be "a great thing for jobs." Analysts say the deal will likely cut jobs.
While the deals are different in nature, Trump's public attacks against CNN and support for Fox News could make it seem as though his support corroborates the actions of the DOJ.
The irony is that if Trump never meddled with any of the the cases being reviewed, the DOJ's decisions likely would support the outcomes he wants. But now his actions are being used against the DOJ, which is otherwise trying to evaluate these mergers for completely different reasons.
Get more stories like this by signing up for our weekly media newsletter, Axios Media Trends. 
Go deeper