"Likes" backlash grows after Mueller indictment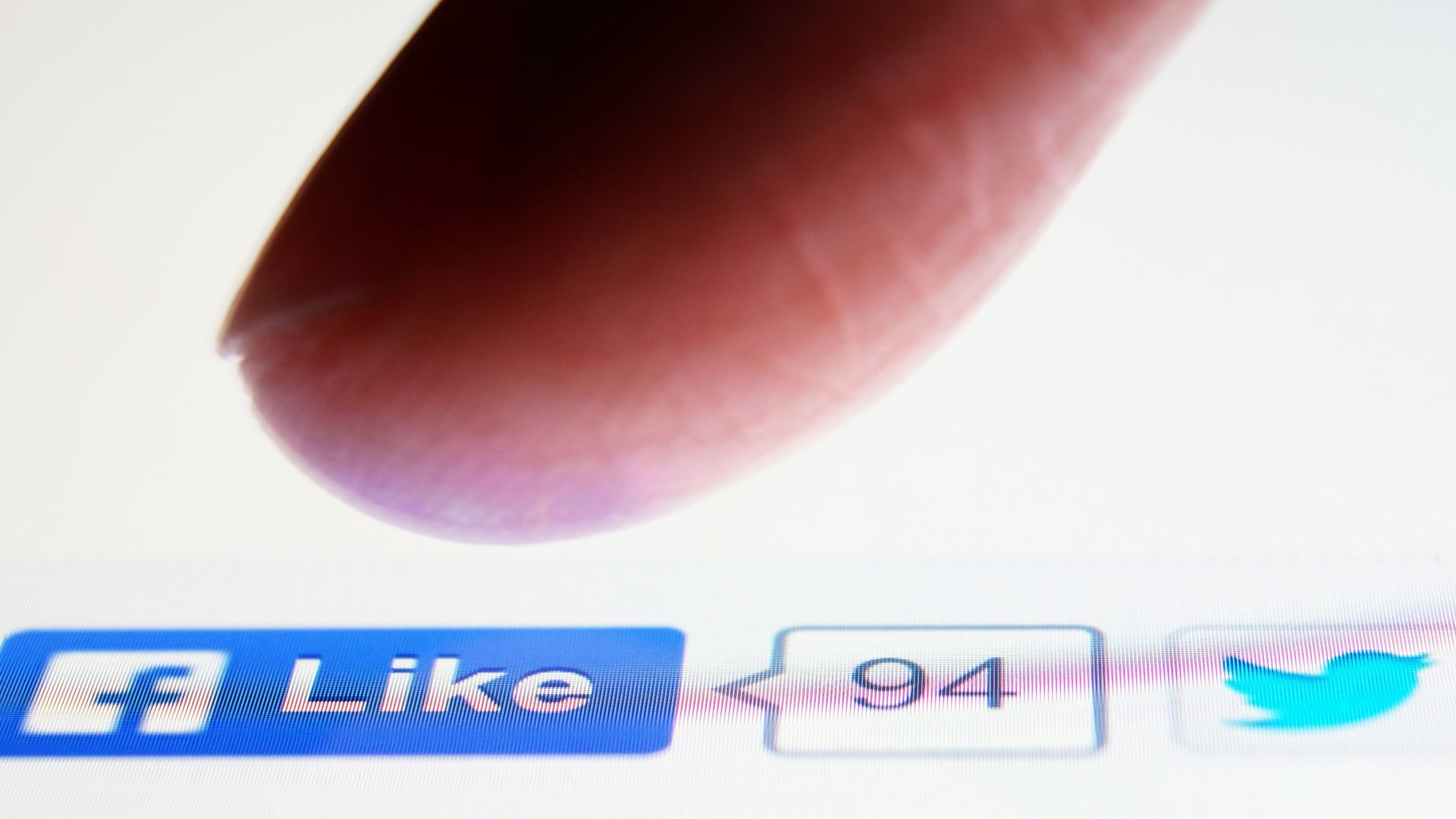 Critics are speaking out against using endorsements such as "likes" and "retweets" to surface content on social media platforms. The criticism comes in light of special counsel Robert Mueller's indictment Friday, which cited Facebook more than any other platform as a tool used for Russian meddling.
Our thought bubble: While Mueller's indictment did not touch on the commercial incentives for bad actors to use some platforms over others, it's becoming obvious that gaming social engagement was a part of the Russian's strategy and will be something Facebook will need to address moving forward.
YouTube allows users to hide the number of people that like or dislike videos on certain channels.
Why it matters: Platforms that surface content recommendations based on affirmations of friends and family instead of personal preference or professional recommendations are now facing the foils of the "likes economy," which more easily lends itself to bot manipulation and nefarious activity.
In a must-read piece on historical examples of platform abuse dating back to The Reformation, Wall Street Journal's Christopher Mims details why the architecture of open networks like Facebook lend themselves to vertical hierarchies, thus becoming more vulnerable to abuse.
"Even when networks aren't architected for this kind of control, they tend to organize themselves in ways that lead to disproportionate influence by a handful of their members."
—
The Wall Street Journal
Go deeper