How Michael Cohen protects Trump from scandal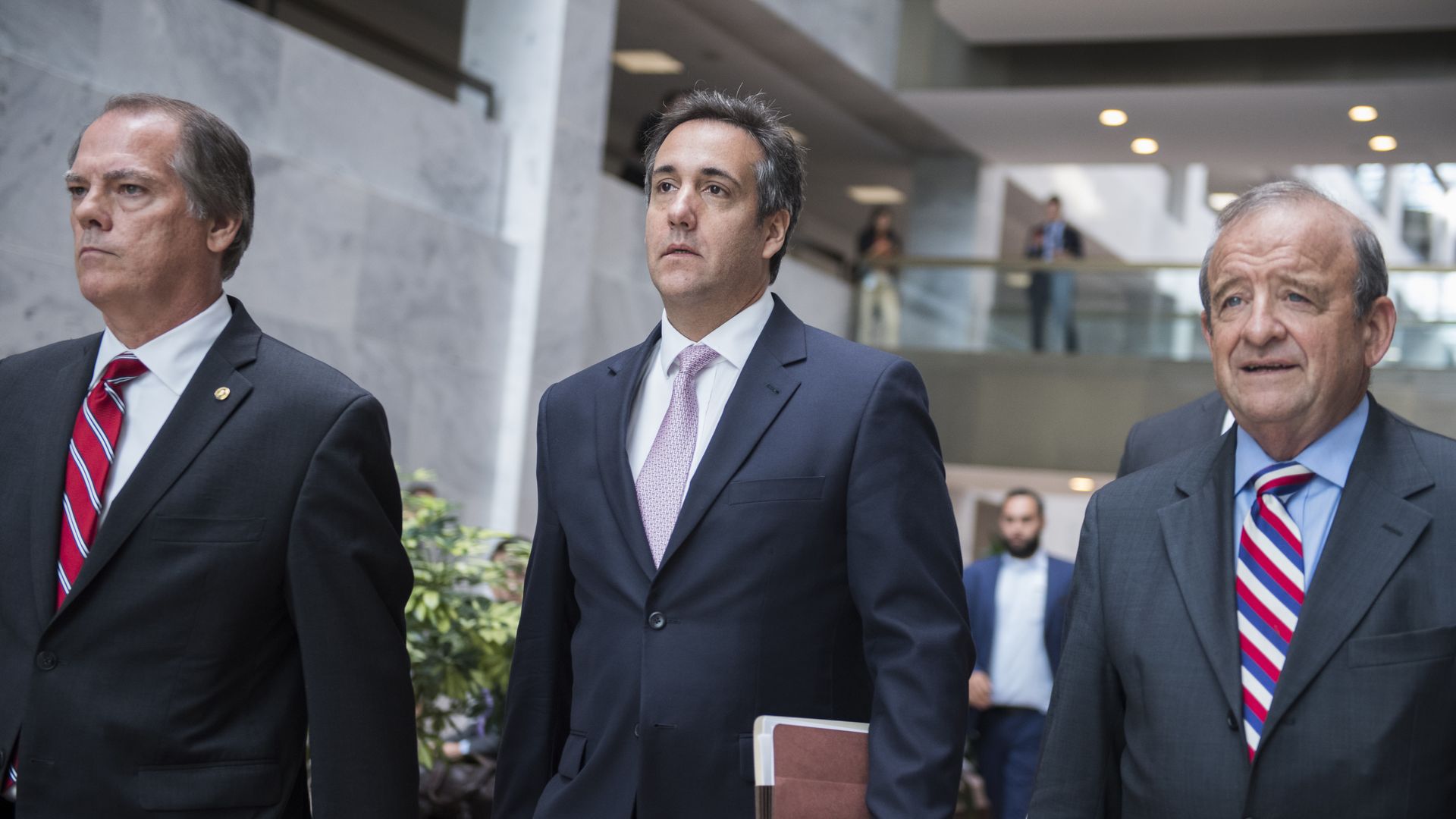 President Trump's longtime lawyer Michael Cohen has been protecting him from scandal for years, according to a New York Times review of records, emails and interviews.
How he does it: "[T]he lawyer relied on intimidation tactics, hush money and the nation's leading tabloid news business, American Media Inc., whose top executives include close Trump allies. ... [He] maneuvered in the pay-to-play gossip world — populated by porn stars and centerfold models, tabloid editors and lawyers with B- and C-list entertainment clients."
The scandals he's helped shield the president from include allegations that Trump paid porn star Stormy Daniels $130,000 to keep quiet about their alleged affair; former Playboy model Karen McDougal's allegations that she and Trump had an affair; allegations from multiple women during the 2016 election that Trump had sexually harassed them; and a former hedge-fund manager who in 2015 said he had a photo of Trump autographing a woman's bare breasts.
Why it matters: No other president in modern history has faced as many controversial allegations involving porn stars and Playboy models as Trump. Although the stories almost always come out, Cohen has consistently managed to control the damage and Trump isn't affected by them much.
Go deeper