Experts rank Trump as worst president, Obama 8th best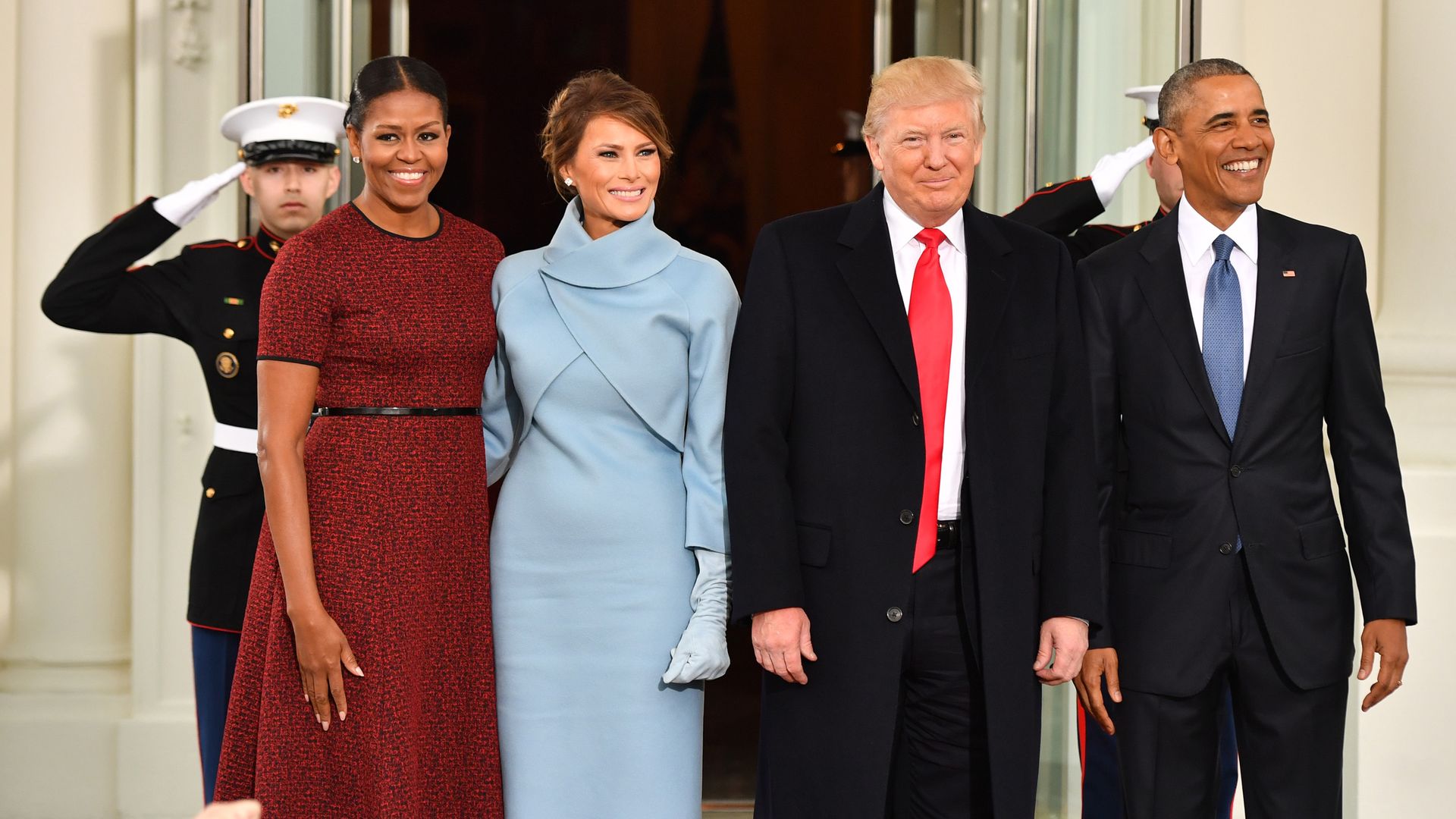 A panel of 170 presidential politics experts considers Trump the worst president in history, according to rankings published by the New York Times. Obama is 8th, with Lincoln, Washington and Franklin Roosevelt holding the top three spots. The same experts ranked Buchanan last and Obama 18th in 2014.
Notable movements: Clinton slid from 8th to 13th and Jackson from 9th to 15th, "arguably the result of contemporary scorn for [Clinton's] treatment of women, and for evolving attitudes on [Jackson's] treatment of Native Americans," per the Times. George W. Bush moved from 35th up to 30th.
Top 10:
Lincoln
Washington
F.D. Roosevelt
T. Roosevelt
Jefferson
Truman
Eisenhower
Obama
Reagan
L.B. Johnson
Sign up for Axios newsletters to get our smart brevity delivered to your inbox every morning.
Go deeper