Trump's base remains solid despite controversies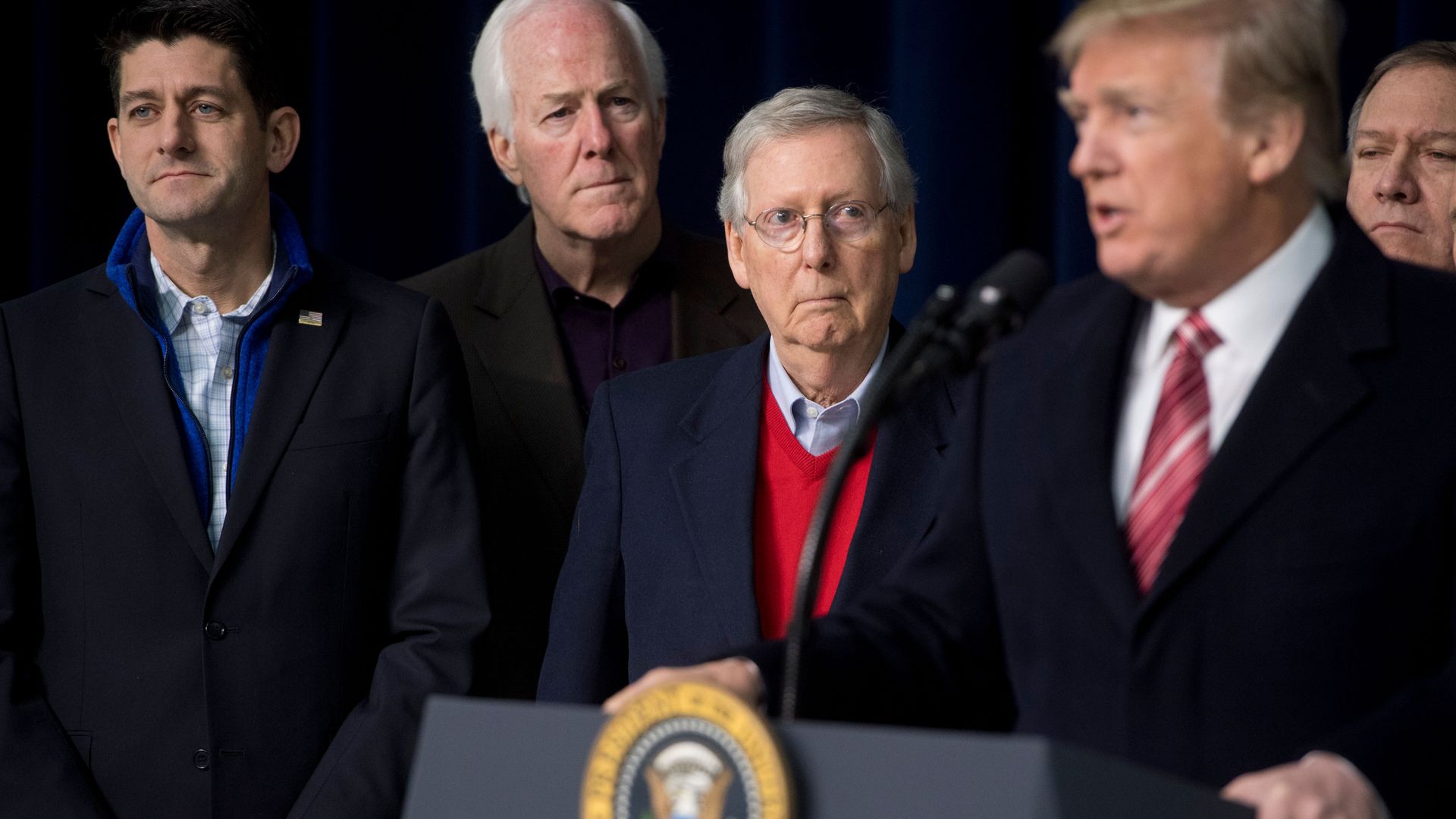 "The president's numbers are looking up," the Boston Globe's Astead Herndon writes.
"The Republican Party has undergone an improbable transformation amid the swirl of scandals and controversy engulfing its leader in the White House. While it certainly cannot be called love, the forced marriage of Donald Trump and the GOP has begun its second year in a state of positive equilibrium."
"[I]t's as if someone hit a mute button in Congress. Trump's Republican critics have gone relatively quiet, including ... Lindsey 'Publicity seeking' Graham .... Senate Majority Leader Mitch McConnell, also a regular Trump combatant, is riding high after legislative victories on tax cut legislation and the newly passed spending bill — both passed with Trump's blessing and help."
Go deeper