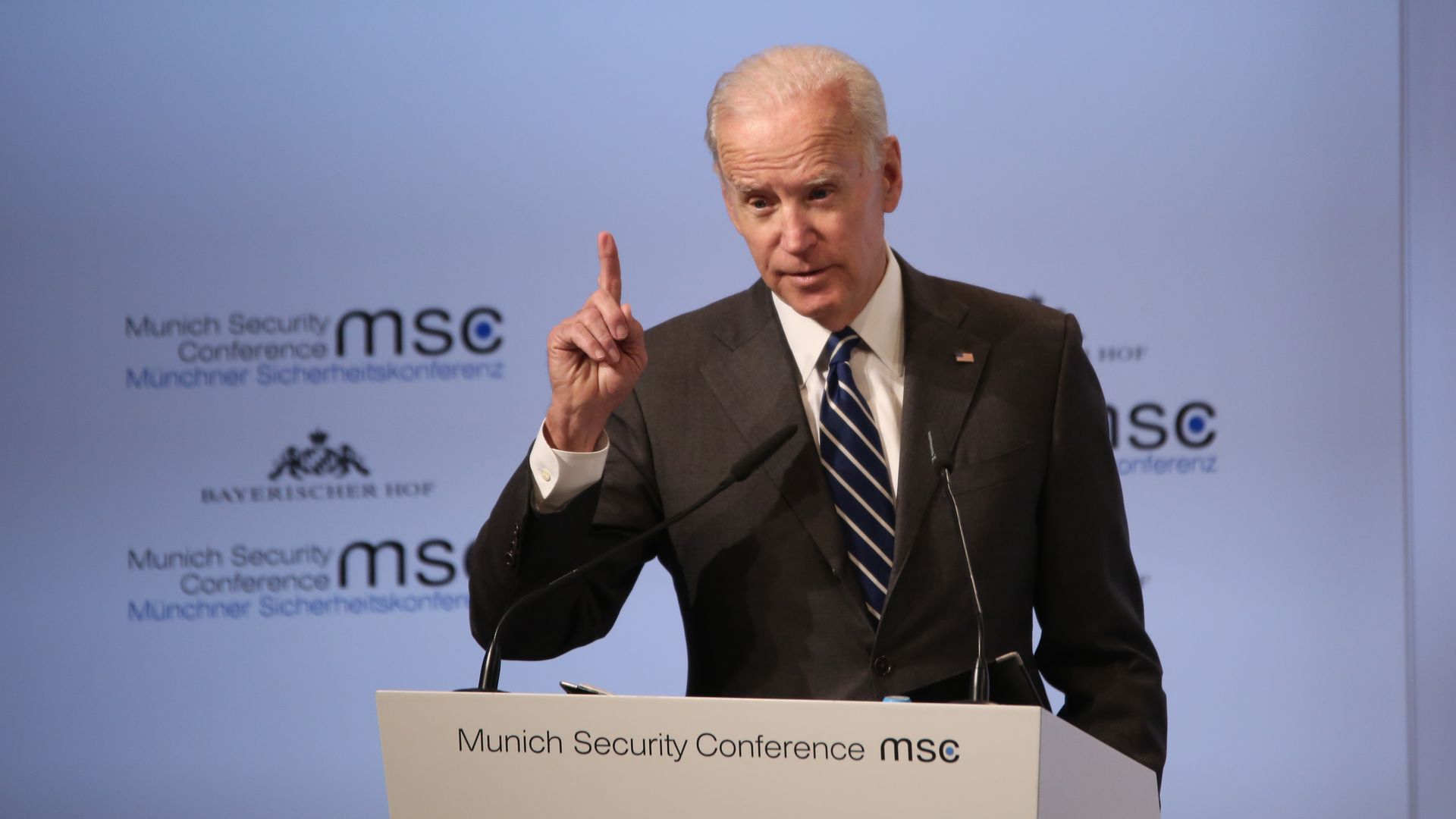 Joe Biden isn't ruling out running for president in 2020, AP reports, especially if he thinks it's the "right thing to do." He recently talked about it with NBC News, saying: "I'm focused on one thing: electing a Democratic Congress ... I have plenty of time to consider whether or not to run."
A few more signs he's thinking of running:
He's got three political organizations up and running: the Penn Biden Center for Diplomacy and Global Engagement, his domestic policy institute in Delaware and American Possibilities, his political action committee.
Some of Biden's longtime advisers have privately weighed the possibility of Biden serving only one term as president, if he runs and gets elected, allowing his running mate to take over in 2024, AP notes.
He's been more consistently outspoken about Trump, setting himself up as a formidable Democratic challenger. Last week's University of New Hampshire poll puts him as the favorite 2020 candidate among Democratic voters.
Go deeper