U.S. condemns "extraordinary sentences" for 6 journalists in Turkey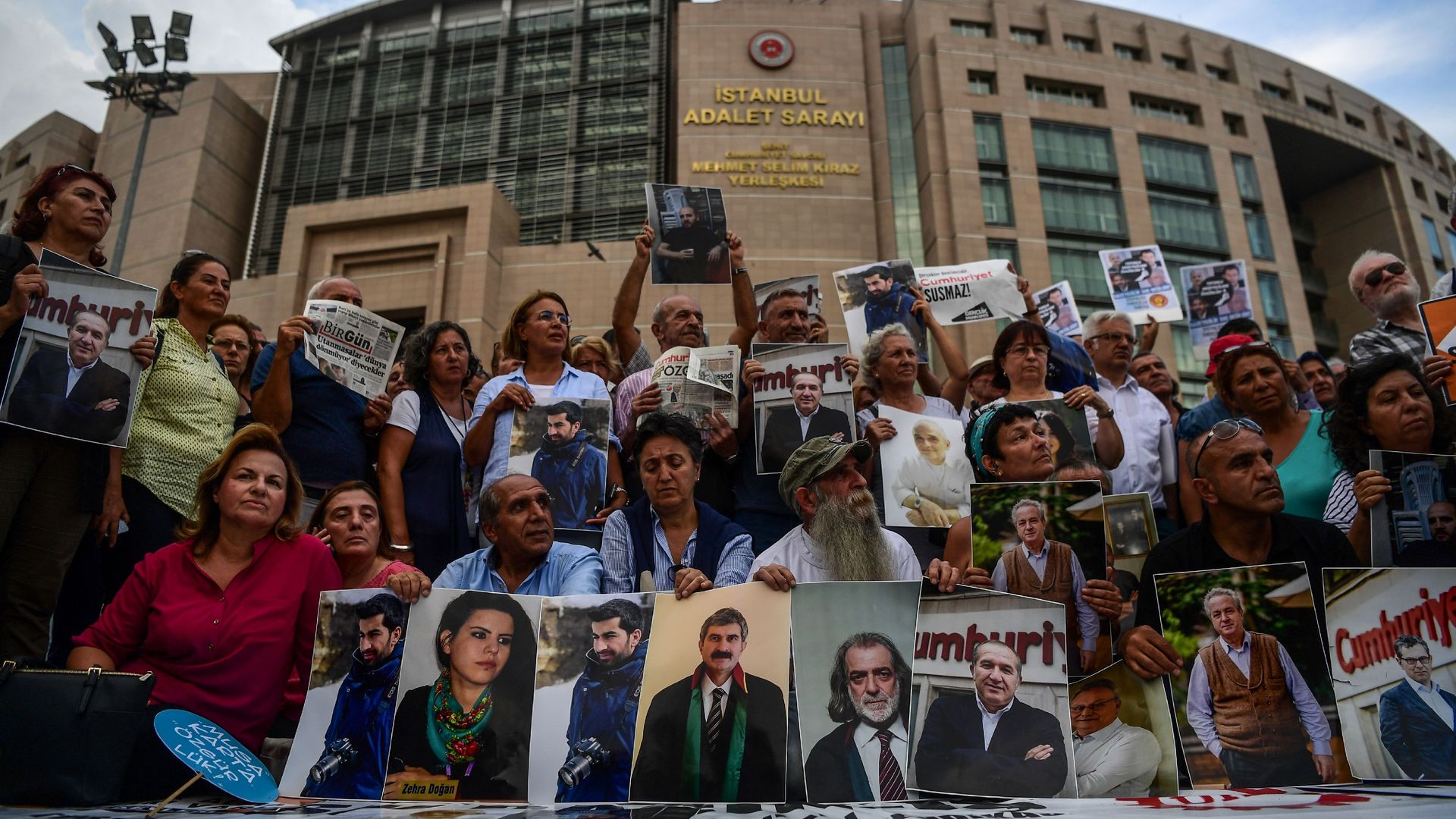 A State Department official tells Axios "the United States is troubled" by news that a Turkish court sentenced three prominent journalists, Nazlı Ilıcake and brothers Ahmet and Mehmet Altan, as well as three other media employees, to life in prison.
"These extraordinary sentences appear to be another example of the Turkish authorities criminalizing journalism under the state of emergency in order to discourage the free expression of viewpoints critical of the government," the official said.
Why it matters: The ruling marks a major defeat for press freedom in Turkey, which currently holds a world-leading 73 journalists in prison and is considered the No. 1 worst jailer of press by the Committee to Protect Journalists, ahead of China and Egypt.
Go deeper