Trump and Netanyahu to meet March 5th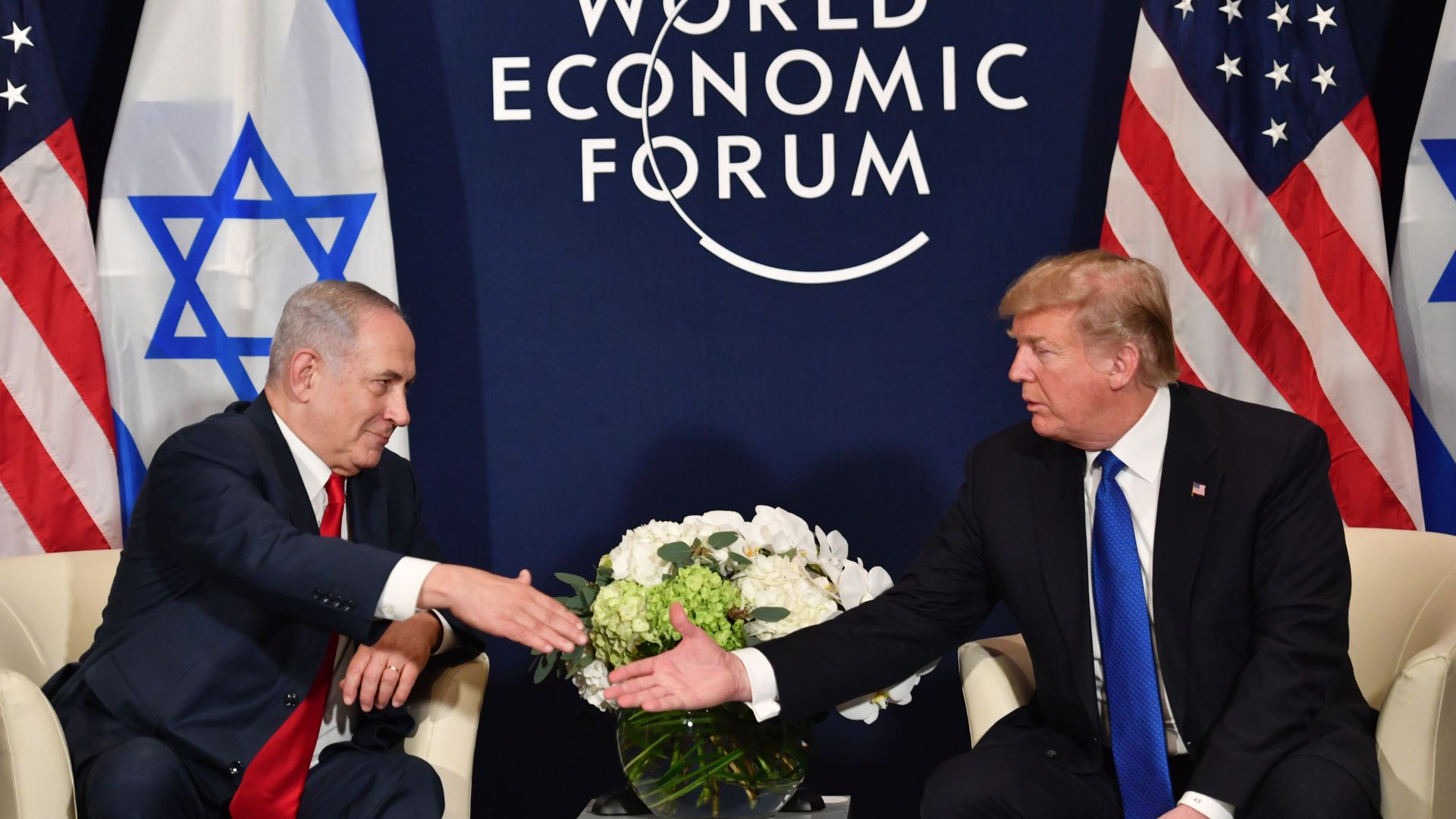 President Trump will meet Israeli Prime Minister Benjamin Netanyahu at the White House in March 5th, a White House official tells me. This will the 5th meeting between the two leaders since Trump entered the Oval Office.
The backdrop: The announcement comes four says after an unusual spat between Netanyahu and the Trump administration over settlements in the West Bank. It also comes three days after Israeli police recommended that Netanyahu be indicted in two cases of fraud, breach of trust and bribery.
The settlements dispute: Netanyahu said at a meeting of his party that he had been discussing with the Trump administration the possibility of annexing the West Bank settlements. The White House flatly denied the claim and demanded Netanyahu backtrack, which he did. A White House official told me today the incident is over and the White House sees it as "Water under the bridge."
Netanyahu's legal troubles: A senior White House official told me it's an internal Israeli matter and will not influence the President's decision making on the content and timing of his peace plan. The White is still working on the peace plan and Secretary of State Tillerson said Wednesday that it'll be up to the president to decide when he feels he's ready to put that plan forward. "I will say it's fairly well advanced, is what I would say", Tillerson added.
Go deeper