Top Trump surrogate Mark Burns will run for Trey Gowdy's seat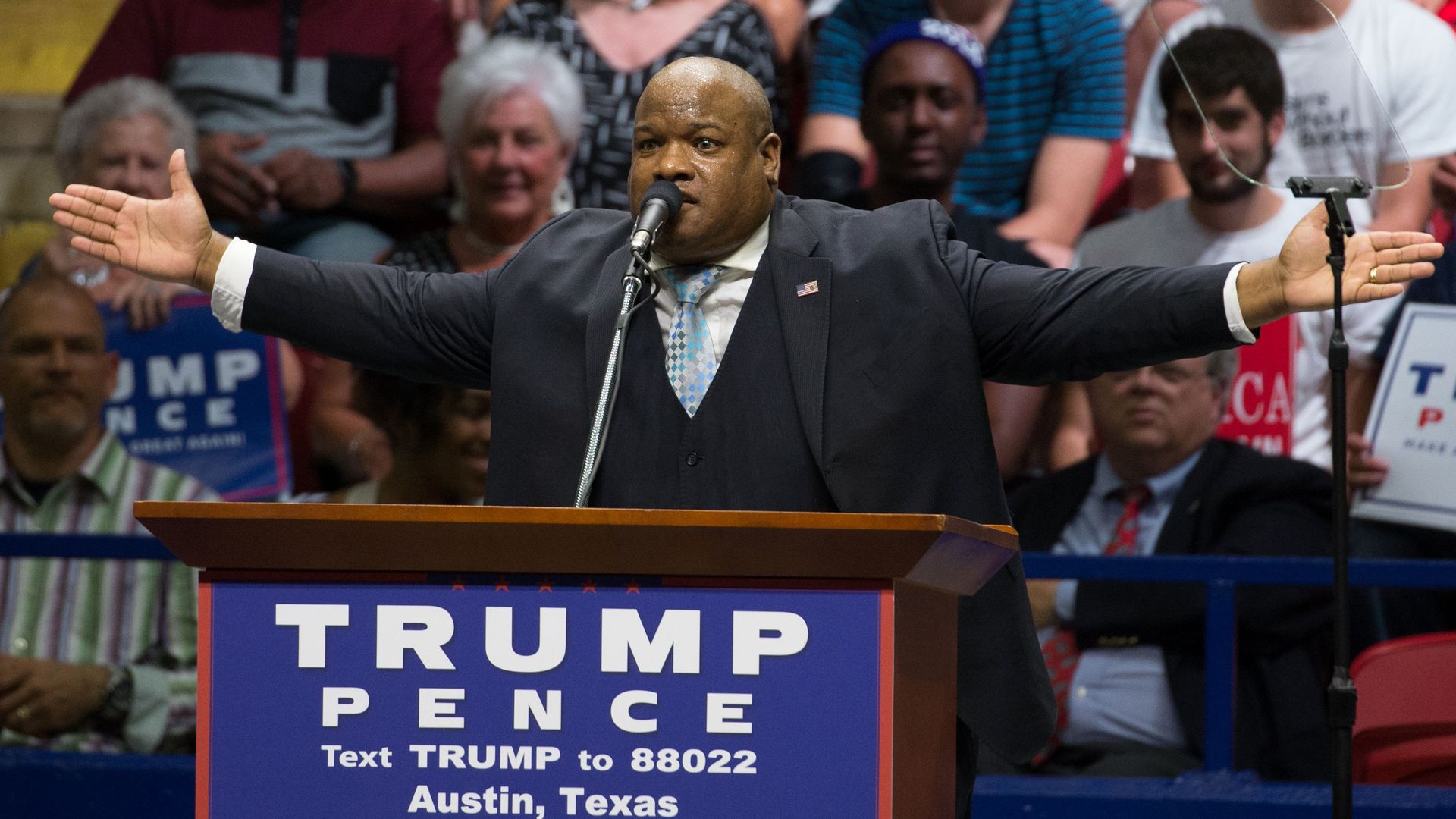 Trump campaign surrogate and prominent televangelist Mark Burns announced he will be running for South Carolina's 4th Congressional district seat, which is being vacated by retiring Rep. Trey Gowdy.
Burns, a pastor and the founder of the Christian NOW Television Network, sits on President Trump's Faith Advisory Council and gave the benediction on the first day of the 2016 Republican National Convention. Burns became embroiled in controversy in Sept. 2016 when CNN revealed he falsified claims about his professional background, including that he graduated from North Greenville University (he attended for one semester) and that he served six years in the Army Reserve.
Go deeper