Quick facts: The immigration deal Trump threatened to veto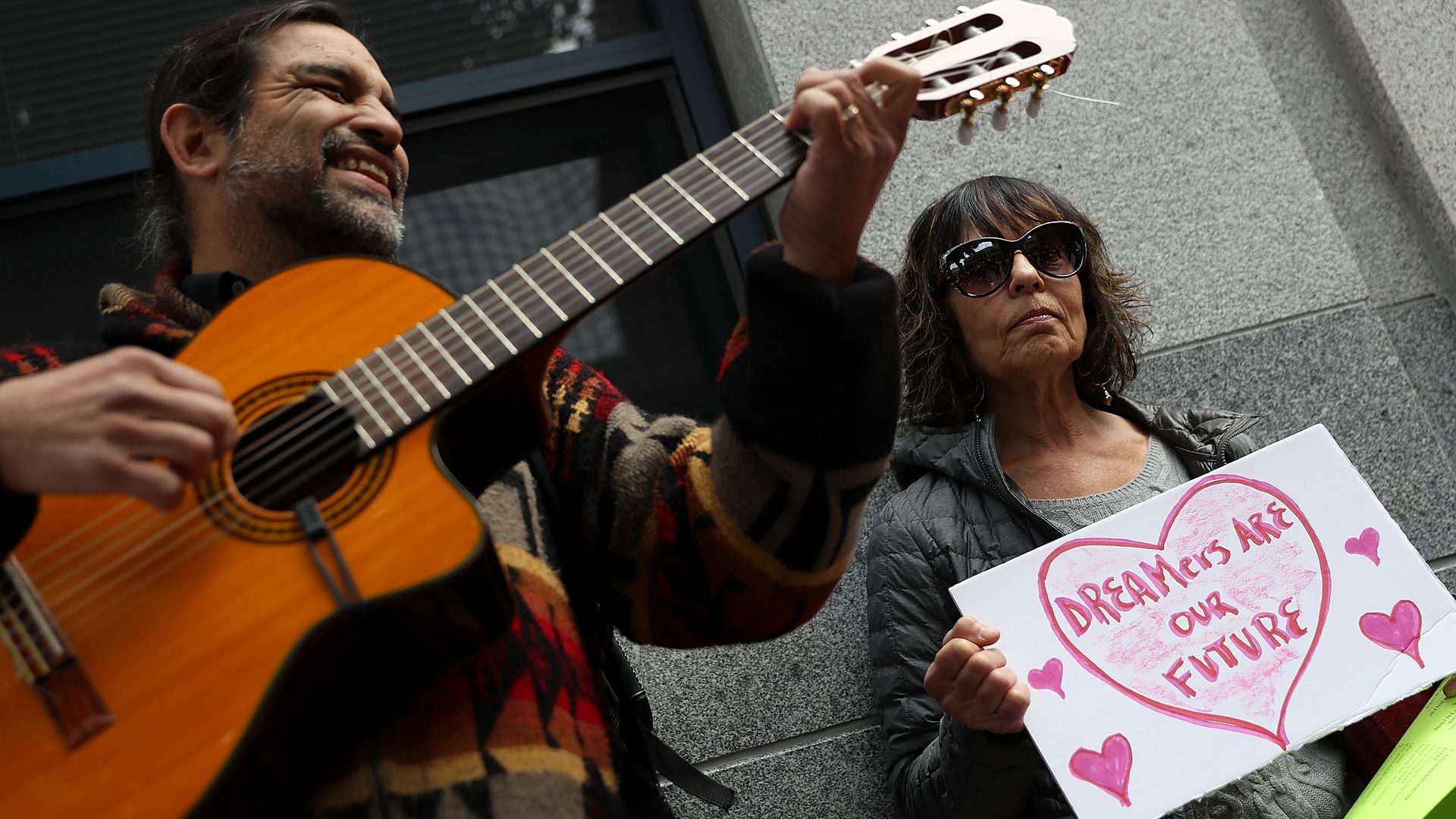 The Senate failed Thursday to give the Rounds-King bill the necessary 60 votes to pass. But even if it managed to make it off the floor, the White House made it clear that the President would not have signed the bill into law.
Bottom line: Of the four amendments that have been offered to the bipartisan immigration bill, this was the one with the best chance of passing the Senate.
Here's what the Rounds-King bill offers both sides of the aisle.
For the left:
A path to citizenship for the approximate 1.8 million "Dreamers," who came to the U.S. before they turned 18 and before June 15, 2012.
Prioritizes immigration enforcement for undocumented immigrants who have committed serious crimes, followed by those who would arrive in the U.S. illegally after the bill was enacted. This would provide some relief for undocumented immigrants already in the U.S. who do not have a criminal record — they would be the lowest priority for arrest, detainment and deportation.
For the right:
Gives DHS $25 billion for border security over 10 years, which could be used to build a wall along the southern border. DHS would have to provide their plan for how to use the money to Congress.
Does not permit "Dreamers" who become citizens to sponsor their parents for citizenship.
Does not allow green card holders to sponsor adult, unmarried children for legal immigration.
What's missing that Trump wants:
Leaves the diversity visa in place, which gives out 50,000 green cards per year to citizens of countries who do not send many immigrants to the U.S.
Does not specifically provide funding for a border wall.
Does not call for an increase in border patrol personnel or ICE agents.
Does not significantly change extended family migration policies which allow U.S. citizens to sponsor close family members to come to the U.S.
Go deeper