Reince Priebus opens up about his time as Trump's chief of staff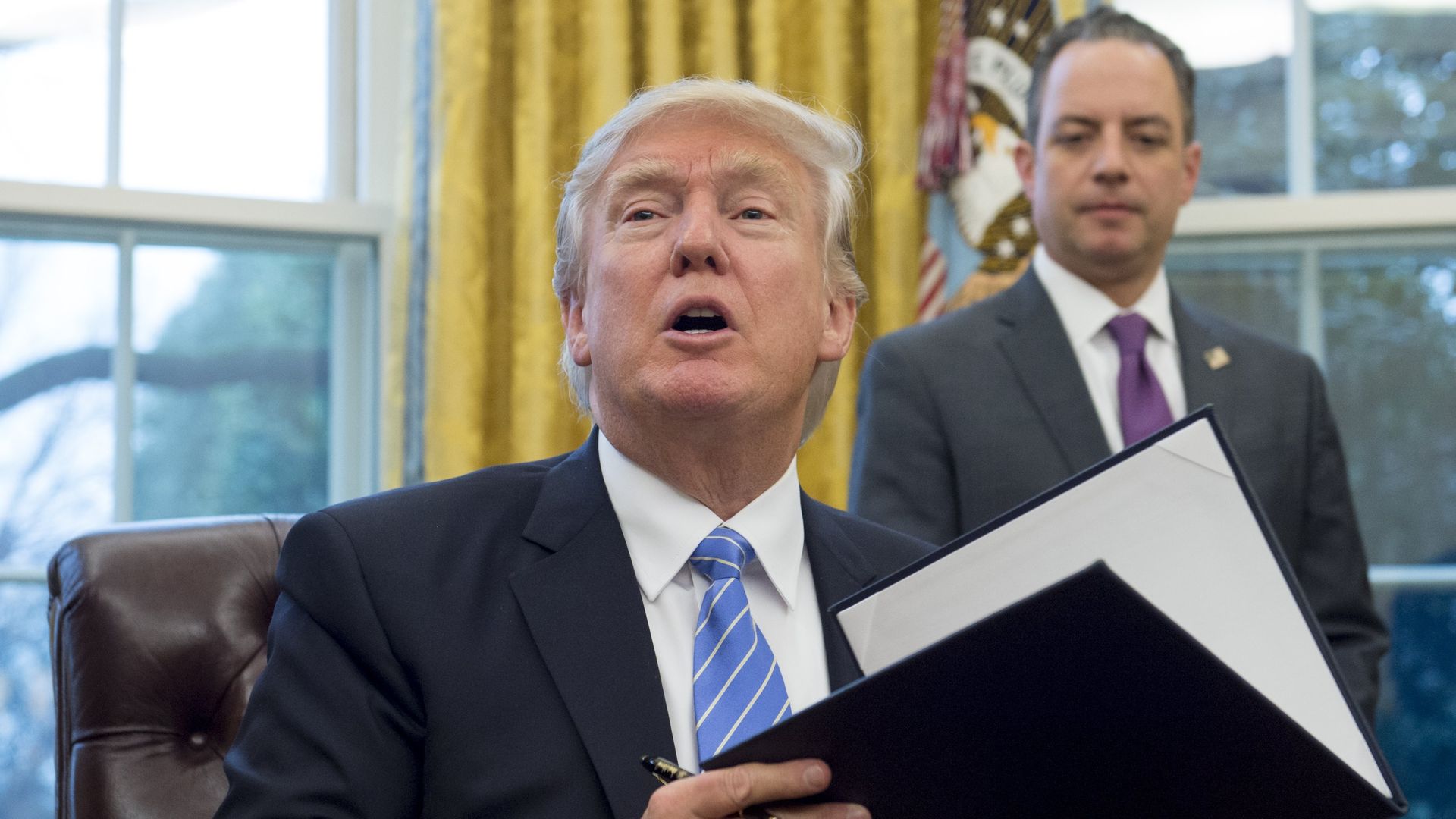 Former White House Chief of Staff Reince Priebus dished about his six months serving President Trump in a chapter of Chris Whipple's upcoming book, "The Gatekeepers: How the White House Chiefs of Staff Define Every Presidency," an excerpt of which was published by Vanity Fair.
Take everything you've heard and multiply it by 50.
— Reince Priebus on this time in the West Wing
The highlights:
He chased Attorney General Jeff Sessions to his car after Sessions threatened to resign over the Russia probe: "I said, 'You cannot resign. It's not possible. We are going to talk about this right now.' So I dragged him back up to my office from the car.'"
On life in the West Wing: "No president has ever had to deal with so much so fast: a special counsel and an investigation into Russia and then subpoenas immediately, the media insanity — not to mention we were pushing out executive orders at rec­ord pace and trying to repeal and replace Obama­care right out of the gate ... This is all off the record, right?" (He later agreed to be quoted.)
On Trump's tweets: "Early on, the staff wrote daily tweets for him: 'The team would give the president five or six tweets every day to choose from,' said Priebus, 'and some of them would real­ly push the envelope. The idea would be at least they would be tweets that we could see and understand and control. But that didn't allow the president to be fully in control of his own voice.'"
Melania stepped in: "'Everybody tried at different times to cool down the Twitter habit — but no one could do it. . . . After [last year's] joint session [of Congress] we all talked to him, and Melania said, 'No tweeting.' And he said, 'O.K.—for the next few days.'"
Eleven former chiefs of staff took Priebus to lunch a month before Trump's inauguration: "Most of the former chiefs believed Trump was intellectually and temperamentally unfit for office — and few thought Priebus could rein him in or tell him hard truths."
Go deeper