Retraining isn't a clear answer to lost jobs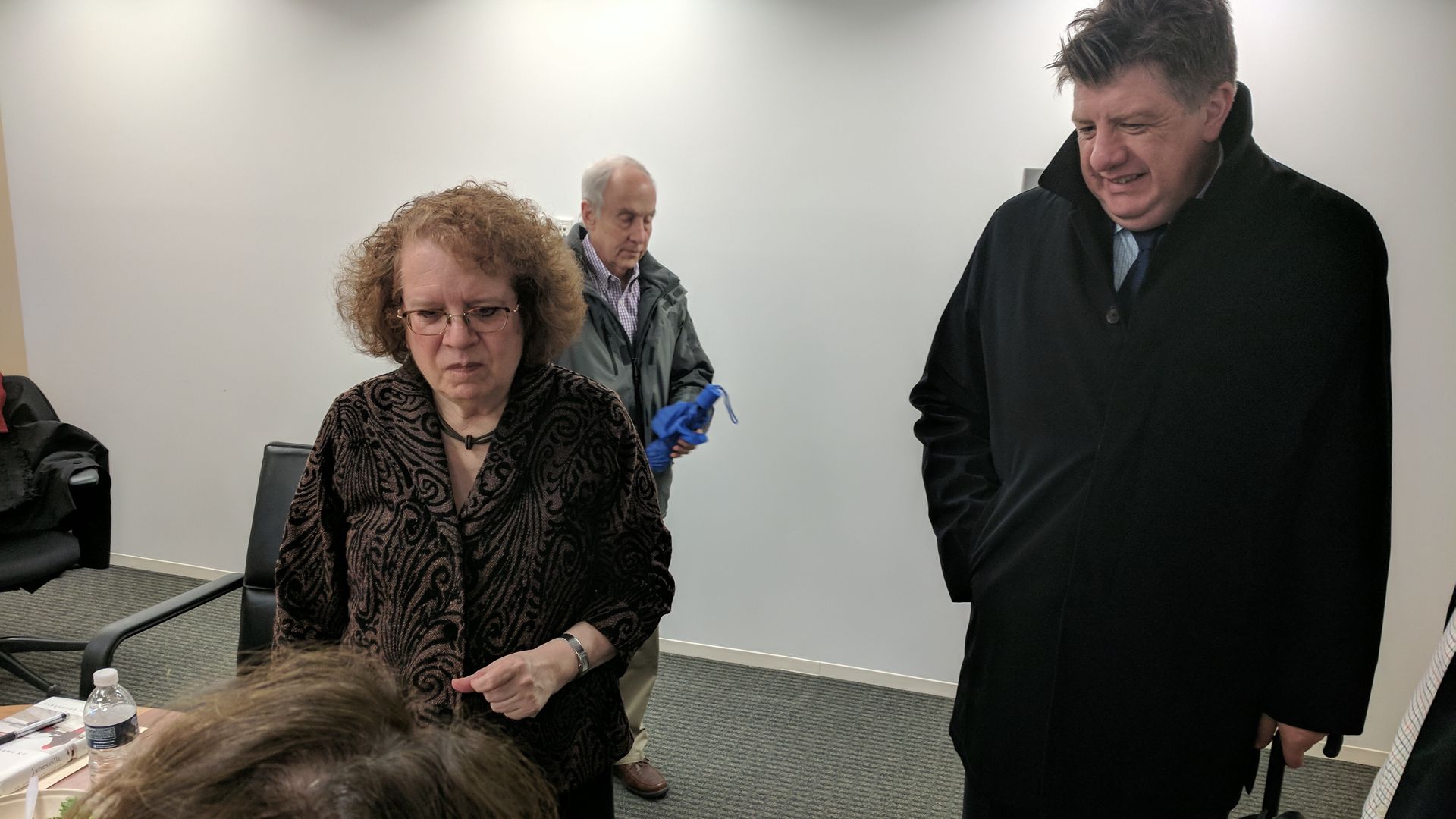 Amy Goldstein's Janesville is this year's Hillbilly Elegy — the go-to volume for understanding what is really going on in the hearts of the U.S. midsection. The book chronicles six years in a Wisconsin town where the demise of its central actor — a General Motors plant — pushes many of its long-middle class residents into poverty.
Quick take: In a survey that Goldstein commissioned, she found that, contrary to the popular consensus, reskilling is not necessarily the answer for reemploying people thrown out of work.
Goldstein discussed the book in a small lunch this week organized by Brookings' David Wessel.
The top takeaways:
71.8% of the laid-off workers who did not retrain after being laid off in Janesville starting in 2008 had jobs by 2011; just 61.3% of those who did enroll in a local technical center were employed.
The new jobs and what they paid differed, too: Those who did not retrain were earning $6,210 a quarter, or $534 less than their income at the time they were laid off; those who did retrain received $3,348, a drop of almost $2,000 in their prior pay, and much less than those who did not go back to school.
"Our data showed that people who went back to school in this part of southern Wisconsin were faring worse than people who didn't go back to school," Goldstein said.
The explanation: Retraining in and of itself is one factor in finding a new job. But it matters where you are living, Goldstein said, and whether there are many jobs to be had even for the skilled. In the case of Janesville, there simply were not many jobs, and while one group of laid-off workers were retraining, the others were hired for those positions, and began to move up the income ladder.
Go deeper