Poll: GOP pulls ahead on generic congressional ballot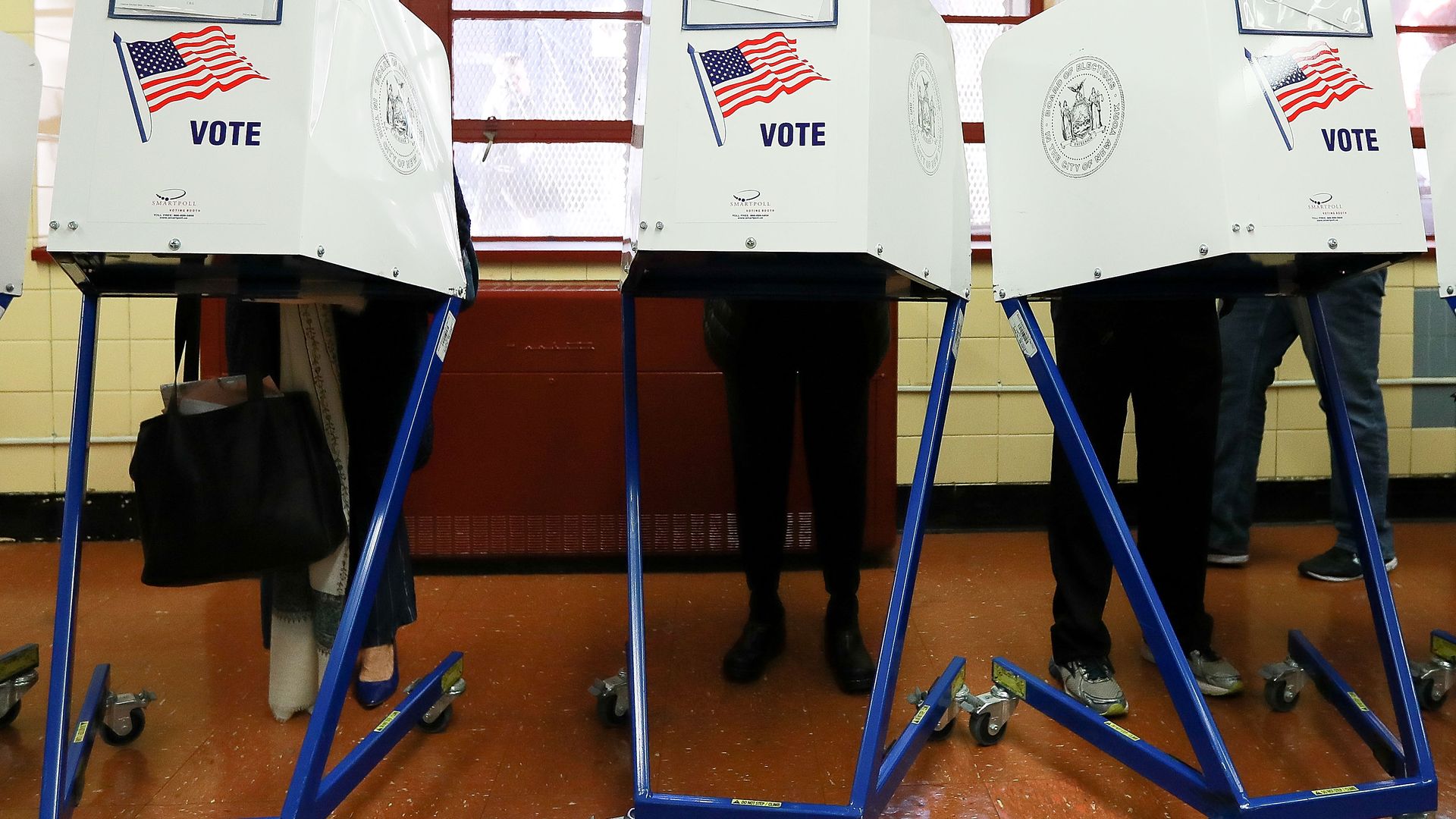 39% of registered voters said they would vote for the Republican candidate in their district if congressional elections were held today, while 38% said they would vote for the Democrat, according to a new POLITICO/Morning Consult poll. The same poll also reflects a bump in Trump approval numbers, with 47% of voters saying they approve of the job he's doing as president against 47% who do not.
Why it matters: The most recent generic ballot poll from RealClearPolitics shows Democrats hold a 7-point lead over Republicans, in line with most polling from the last three months. But this is down from a 13-point differential at the end of 2017, with the POLITICO/Morning Consult poll — conducted between Feb. 8 and Feb. 12 — indicating the Dems' lead may be slipping.
Other highlights:
43% trust Republicans in Congress to handle economic issues, while 32% trust Democrats more.
52% consider passing a healthcare reform bill a top priority.
78% believe Dreamers should be allowed to stay in the country and 60% believe in a path to citizenship.
57% believe Rob Porter's resignation was the right course of action.
Go deeper