Pence said U.S. intel ruled out Russian election impact. They haven't.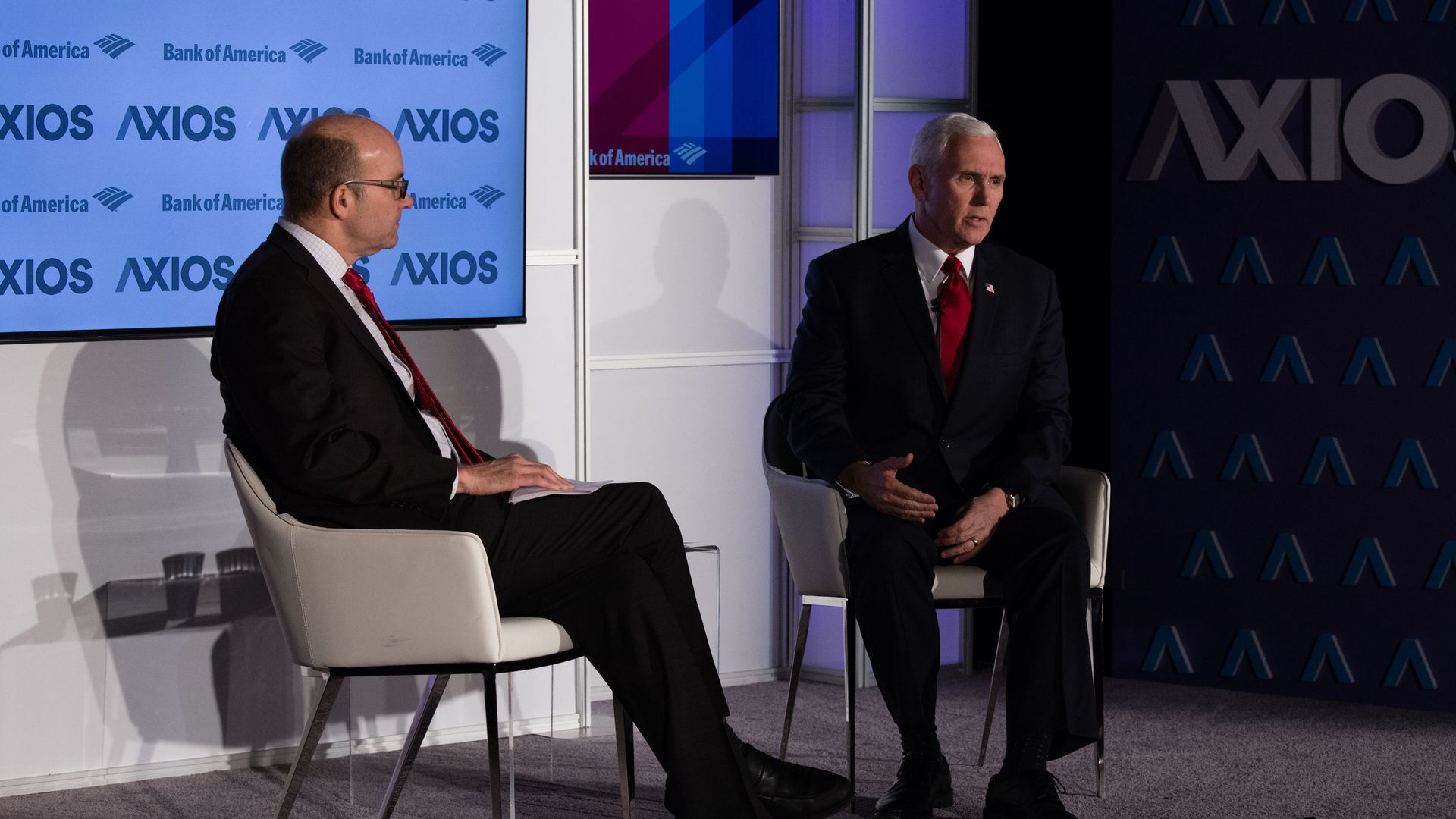 "Irrespective of efforts that were made in 2016 by foreign powers, it is the universal conclusion of our intelligence communities that none of those efforts had any impact on the outcome of the 2016 election."
— Vice President Mike Pence at an Axios event Wednesday.
Fact check: U.S. Intelligence chiefs say they have made no such judgment.
What they know
U.S. intelligence chiefs have determined that Russia tried to meddle in the election.
Yesterday, during a hearing on world threats, Director of National Intelligence Dan Coats even said Russia believes their efforts were successful, and sees the 2018 midterms as another potential target.
Department of Homeland Security officials said in September that 21 states had been targeted by Russian government hackers during the campaign, and some successfully infiltrated their elections systems, but said there was no evidence of any voting machines being affected.
What they don't know
According to a joint assessment on Russian interference released in January: "We did not make an assessment of the impact that Russian activities had on the outcome of the 2016 election. The US Intelligence Community is charged with monitoring and assessing the intentions, capabilities, and actions of foreign actors; it does not analyze US political processes or US public opinion."
That statement means not only have U.S. intel leaders not reached a conclusion on whether the outcome of the election was impacted, but it is not in their authority to analyze political processes.
Flashback: In October of 2017, the CIA was forced to walk Director Mike Pompeo's assertion that Russian efforts to influence the outcome of the election were unsuccessful, specifically stating no such determination had been made.
Go deeper