Olympic update: U.S. is golden in snowboarding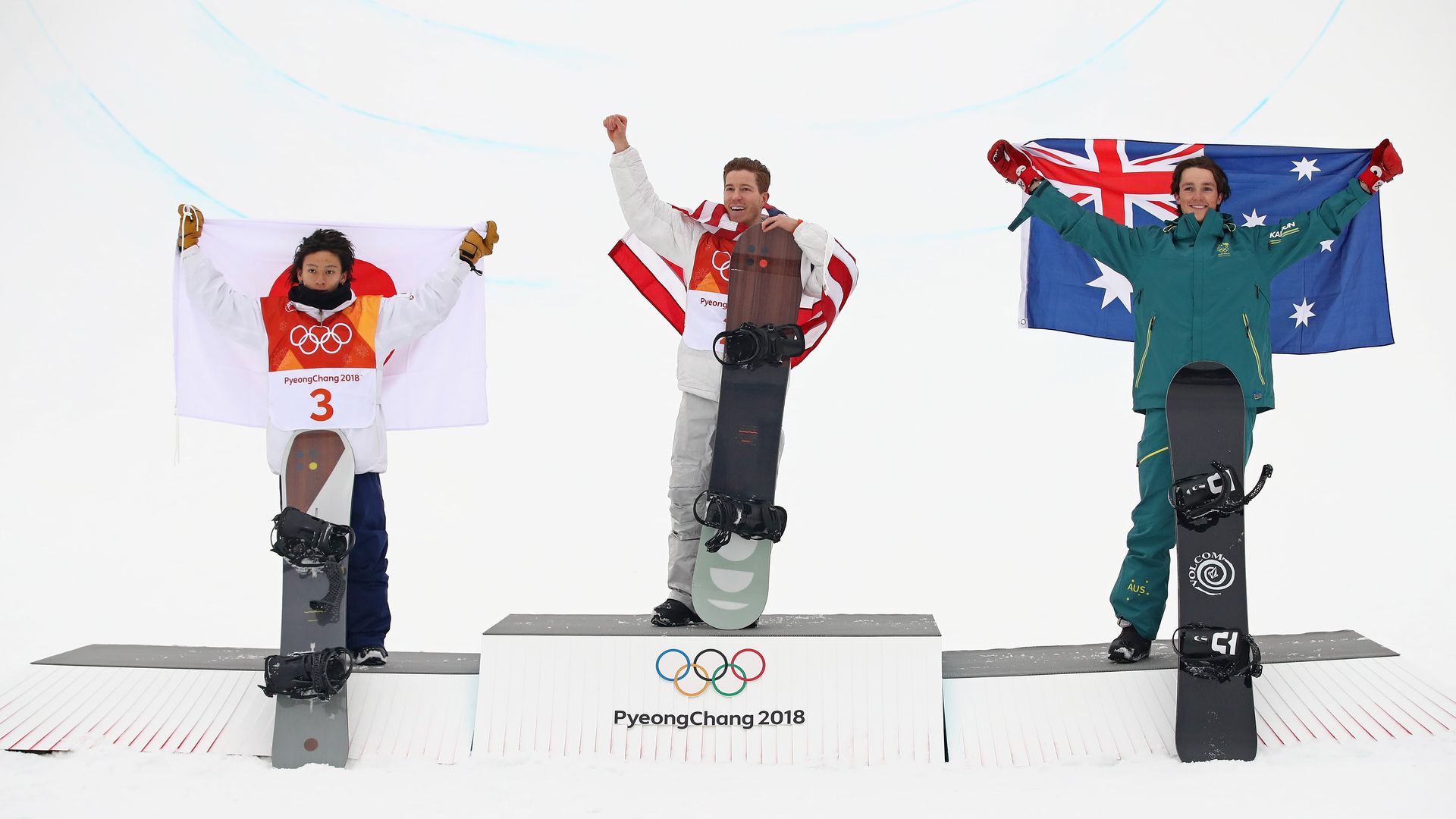 As the sixth day in Pyeongchang winds down, the United States sits fifth in the overall medal table — with four gold, one silver and two bronze — and third in the gold medal count. All four U.S. golds have been won in snowboarding events. The Netherlands has the most medals overall — with 11 — including five golds.
The latest: The American men's hockey team will make its Pyeongchang debut at 7:10 a.m. against Slovenia.
Medal winners...
Chloe Kim, 17, won the women's snowboarding halfpipe, and Shaun White, 31, won the men's snowboarding halfpipe. It was White's third gold in the event, going back to the 2006 Games in Turin, and he's now the first three-time Olympic gold medalist snowboarder in history.
Over the weekend, Red Gerard, 17, and Jamie Anderson, 27, each won gold in the men's and women's slopestyle final, respectively. Arielle Gold, 21, picked up bronze in the women's halfpipe.
Chris Mazdzer picked up silver in the men's luge final — a Team USA first — and figure skating won a team bronze.
1 cold thing: American skiing phenom Mikaela Shiffrin might be forced to drop out of one of her alpine events after more weather delays — thanks to Pyeongchang's bitter cold and wind — cost her an off day in between events, per the NYT.
Go deeper