Klobuchar: Fighting Russian interference is Trump's "obligation"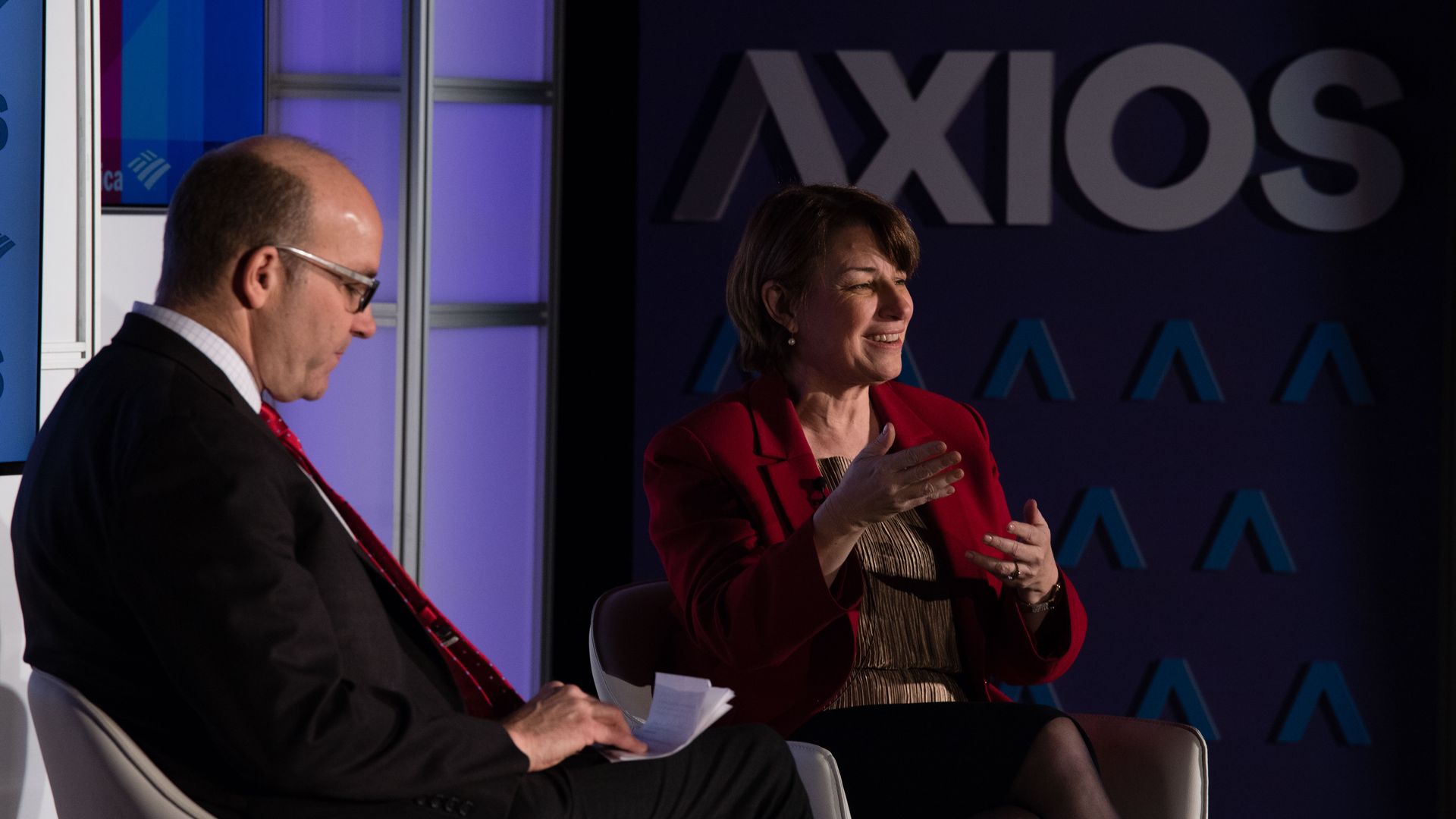 Sen. Amy Klobuchar (D-Minn.) said she "can't explain" President Trump's apparent indifference to Russian interference in the 2016 election.
"What we need to do is protect our fundamental voting rights ... That should be an obligation of the President."
— Klobuchar
On the Big Tech backlash: "These are amazing ways to directly communicate with people, but they have to see their responsibility that goes with that ... The only way you can do this is to have rules of the road for the major media companies."
Highlights from her conversation with Axios:
Her dream headline on the immigration debate: "The senate comes together; finally gets something done on immigration; 800,000 people are not deported."
On Trump's latest threat on immigration: "You can't just let every tweet and every veto threat and everything they say make any difference to what's going on in Congress."
On Democrats' prospects in 2020: "My only message there for my party … we cannot leave the Midwest behind at the gas station this time."
Go deeper