Bipartisan Senate group says they're close to an immigration deal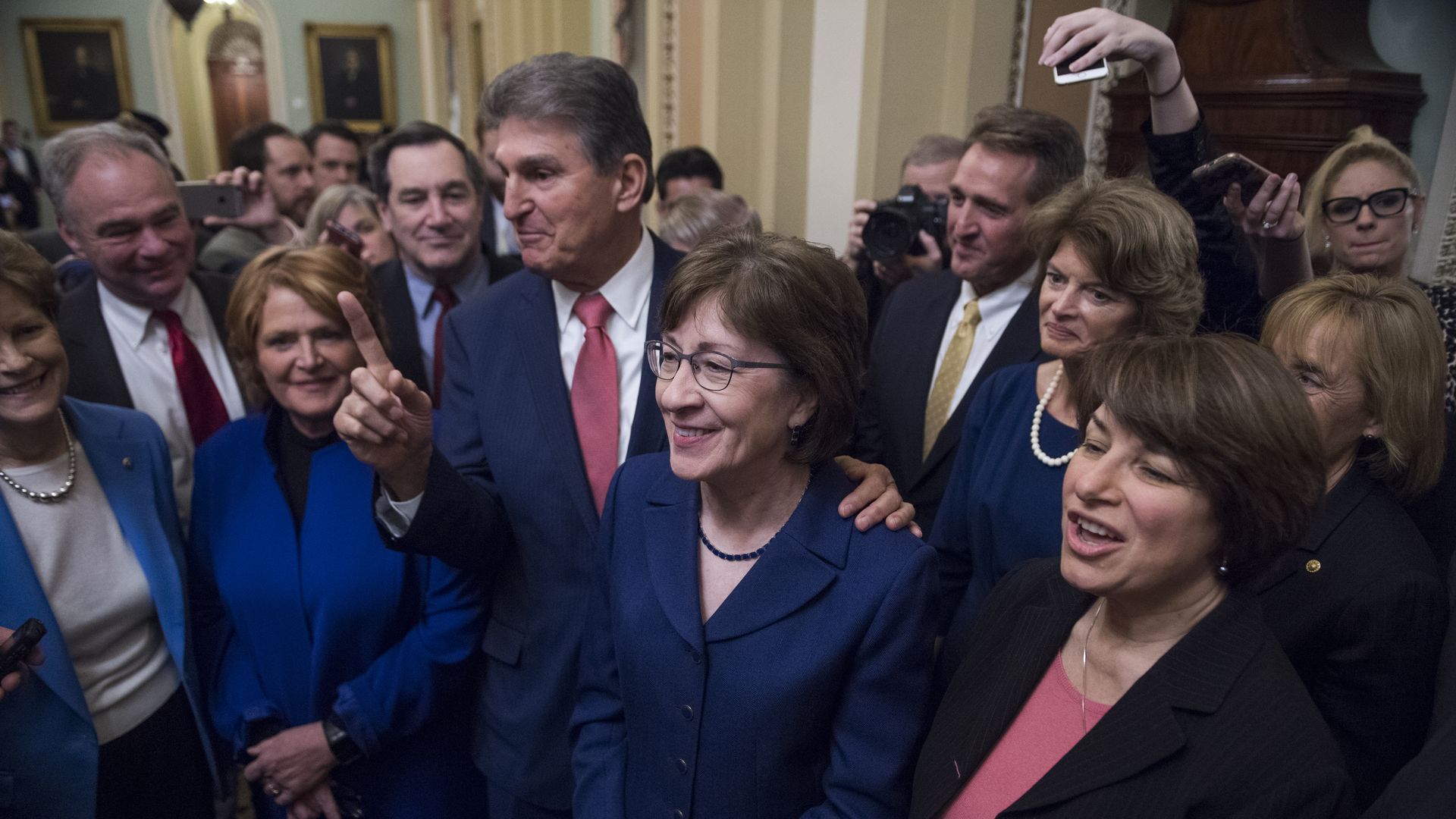 The bipartisan group of senators called the "Common Sense Coalition," led by Sen. Susan Collins, met this morning to work toward an immigration deal. They claim they're closing in on an agreement, which Sen. Lindsey Graham said would likely include a path to citizenship for 1.8 million "dreamers," $25 billion for border security and would not allow parents of "dreamers" to be sponsored for citizenship.
What's next: Collins told reporters they're fine-tuning the language, and GOP Sen. Jeff Flake and Democratic Sen. Tim Kaine say they'll release a proposal by the end of the day.
Why it matters: So far, there has been little movement toward a viable immigration deal that would protect DACA recipients and also include tougher immigration policies for Republicans and President Trump. Senate Majority Leader Mitch McConnell has said he wants a deal done this week, but that's not looking likely at the moment — and there's no word on what happens if there's no deal by the end of the week.
What's next: Kaine and Republican Sens. Marco Rubio and Lamar Alexander all said they want Trump's preferred bill — the one by Republican Sen. Chuck Grassley — to get a vote first. It's not expected to win the 60 votes needed to move ahead.
Go deeper