The White House's staff turnover, by the numbers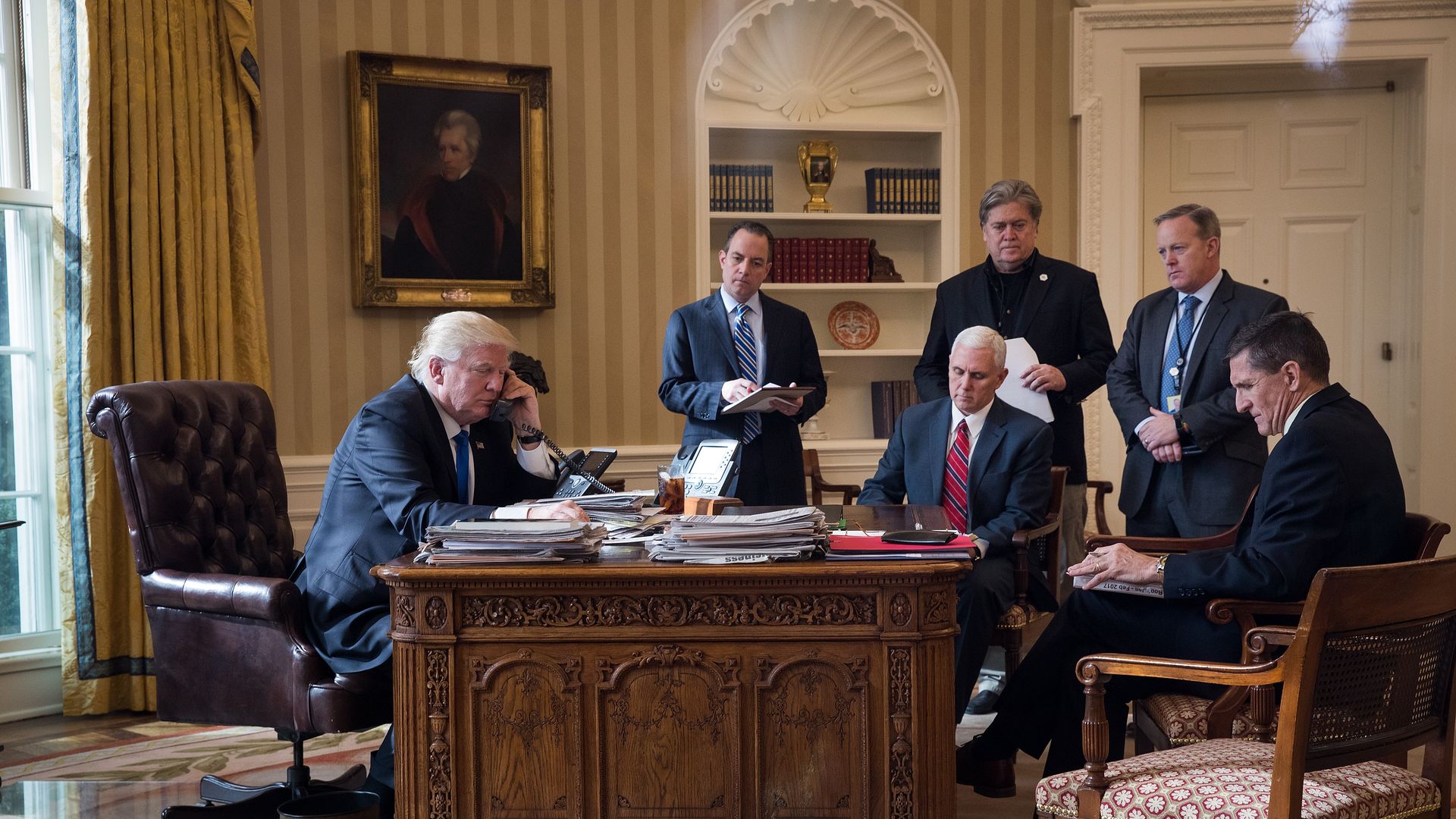 An unusually high rate of staff turnover has characterized the first year of the Trump presidency, reports The New York Times' Peter Baker.
Why it matters: Axios' Mike Allen predicted this turmoil last October, calling the stampede to exit the White House in 2018 "the biggest threat to the Trump presidency, the markets and our ability to deal with future crises."
A microcosm: On Friday — all in one day — Trump's chief of staff John Kelly was reportedly willing to resign over his handling of staff secretary Rob Porter's departure earlier in the week, associate attorney general Rachel Brand stepped down, and one of the president's speechwriters left his job amid domestic abuse allegations.
The numbers, via Baker:
The White House has a 34% staff turnover rate. That's three times higher than the rate under Obama, and twice as high as that under Reagan.
"Of 12 positions deemed most central to the president, only five are still filled by the same person as when Mr. Trump took office."
"Mr. Trump is on his second press secretary, his second national security adviser and his third deputy national security adviser. Five different people have been named communications director or served in the job in an acting capacity. "
On Friday, the White House put out a list of new appointments. "But a vast majority of the 32 announced were actually just promotions from within, or additional titles for existing staff members."
Go deeper