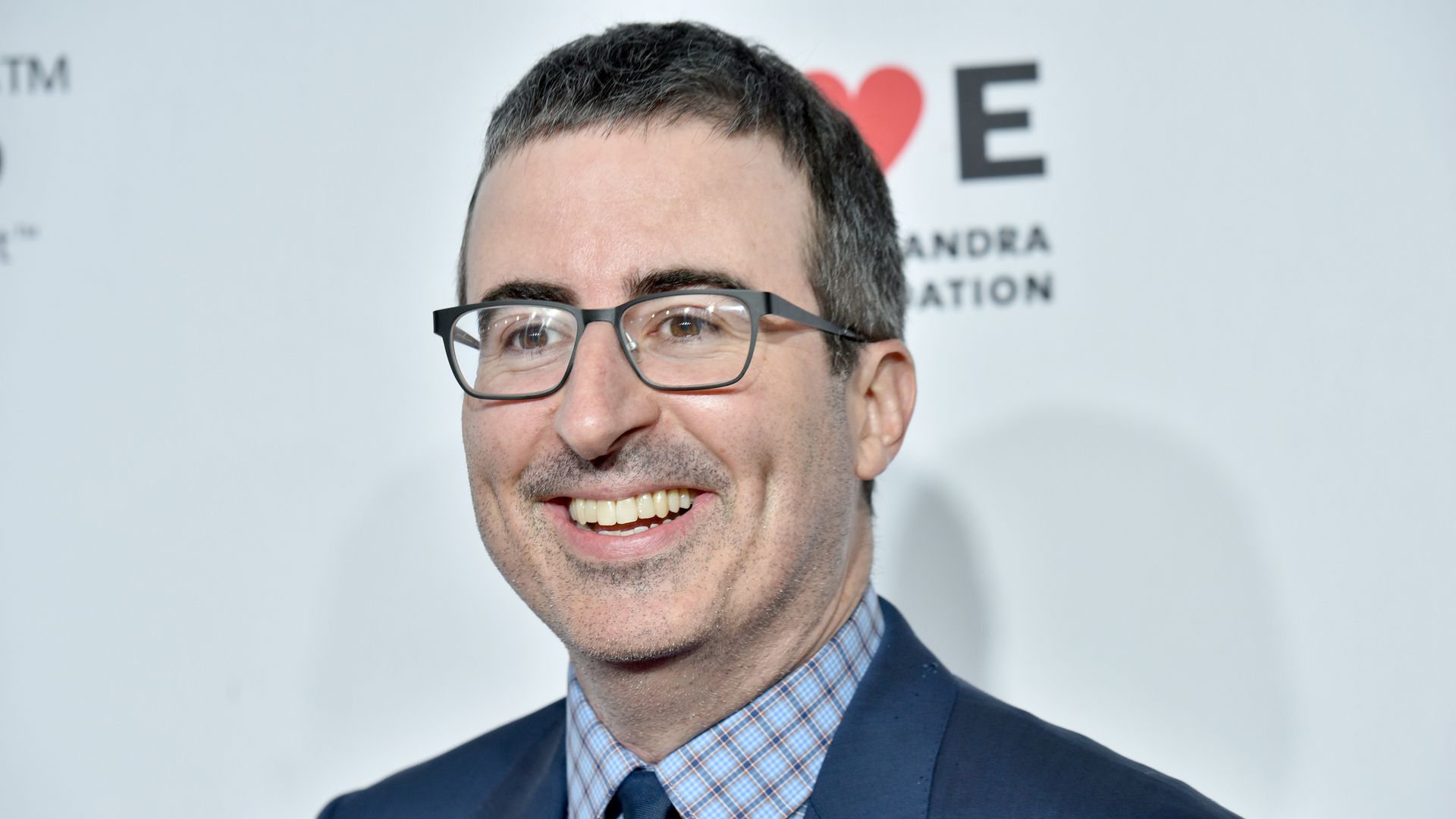 John Oliver is getting ready to launch his fifth season of "Last Week Tonight" on HBO, a show that combines comedy with well-researched takes on the biggest news stories.
Why he matters: His show's deep-dive segments on topics like corporate consolidation, net neutrality, the Sinclair-Tribune merger, the decline of local newspapers, vaccines and the Flint water crisis have triggered large public responses and even a few remarks from policymakers — although he says he's pretty sure President Trump doesn't watch the show. He answered reporters' questions in New York on Monday.
On striking a balance of Trump coverage: "There are other things happening in the world. It's hard to remember that just because [Trump] is all consuming…. What you don't want to do is just narrate things that he said.… You want to show in aggregate that [what he says] is actually more important than in isolation." 
On preserving the line between comedy and journalism: "I'm not a journalist. We have people working on the show who are journalists" to get the facts right.
On cable news dominating journalism: "Just because cable news is the loudest doesn't mean it's the only voice. There's lots of good stuff out there."
On the response from the people and companies who are the subjects of his segments: "We're in constant contact with the people we're talking about…Lots of the time they're not going to be happy with the conclusions that we come to, but we definitely want to make sure we agree on the underlying facts….Normally the silence is pretty complimentary…It's fine to have a different opinion on the solution to the problem as long as you agree on the ingredients of that problem."
On whether his show will change if AT&T succeeds in purchasing Time Warner, parent of HBO:  "I f***ing hope not. I guess it's hard to say. I do not anticipate the ground shifting, but if it does, that will be a problem and we will go down screaming."
On how he feels about AT&T's cellphone service: "I made it pretty clear what I think about that."
Go deeper