Report: U.S. forces killed scores of Russian mercenaries in Syria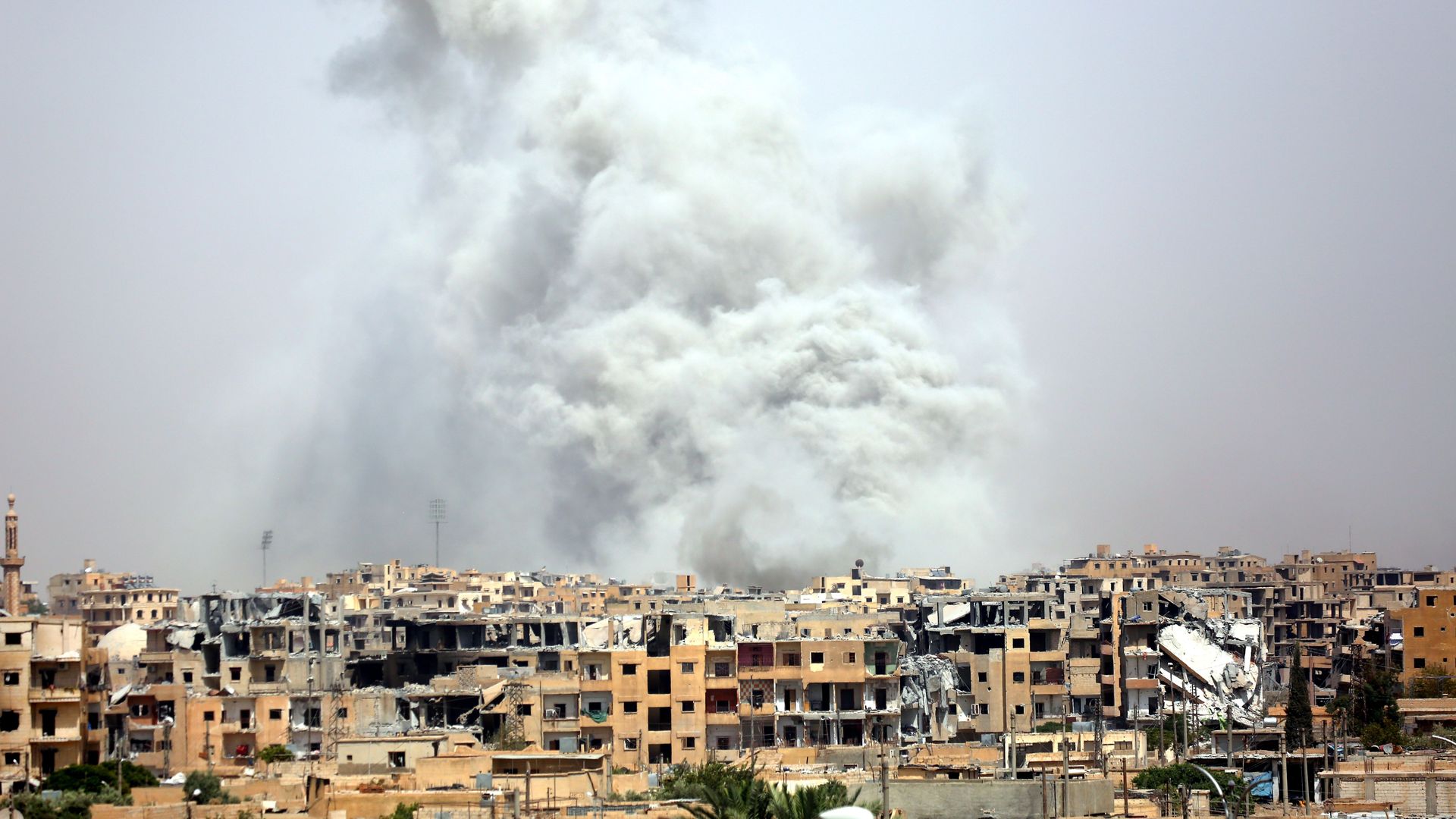 American forces in Syria killed at least 100 Russian mercenaries fighting for Syrian leader Bashar al-Assad after they launched a failed — and perhaps rogue — attack on a base and oil refinery held by U.S.-led troops, Bloomberg reports, citing a U.S. official and three Russian sources. The U.S. military accepted Russia's claim that it had nothing to do with the attack.
Why it matters: It may have been "the deadliest clash between citizens of the former foes since the Cold War," per Bloomberg.
The number of deaths from the attack is already close to five times more the official Russian death toll in Syria since 2015. And it's still rising, per a Russian commander.
Russian sources told Bloomberg more than 200 mercenaries were killed, while a U.S. official said 100 died and another 200 to 300 were injured.
The mercenaries involved reportedly belonged to Wagner, the Russian counterpart to American private security force Academi — once known as Blackwater.
"Coalition officials were in regular communication with Russian counterparts before, during and after the thwarted, unprovoked attack ... Russian officials assured coalition officials they would not engage coalition forces in the vicinity," said U.S. Colonel Thomas F. Veale, a military spokesman, in a statement.
Go deeper