The Trump budget's big deficit increases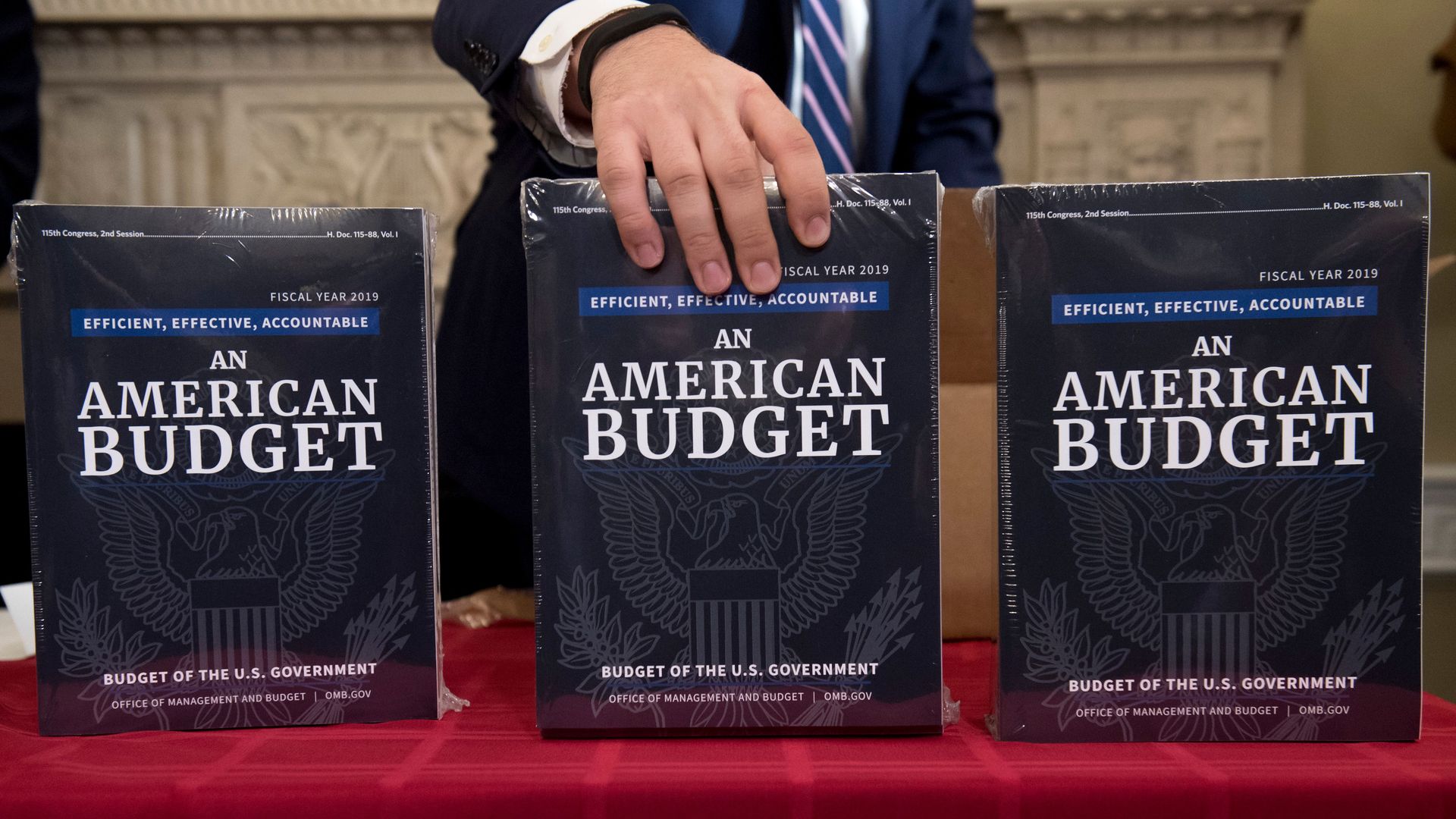 "The White House and Congress have shown little willingness to cut back on spending, finding it easier to cut taxes and increase spending during Trump's presidency," the WashPost reports in its lead story.
Why it doesn't matter: "The deep safety-net cuts in Trump's budget may play to his base, but they will go nowhere in the Senate, where support would be needed from Democrats."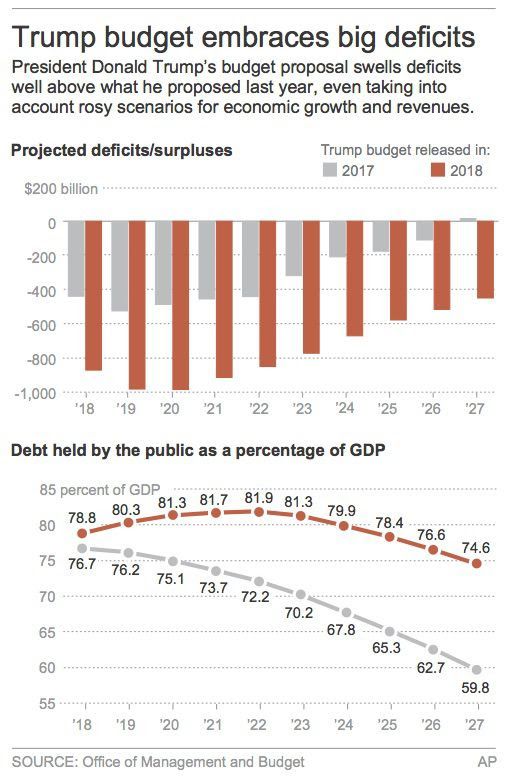 Go deeper: Agency-by-agency highlights of Trump's 2019 budget.
Go deeper