The Senate immigration debate can't even get off the ground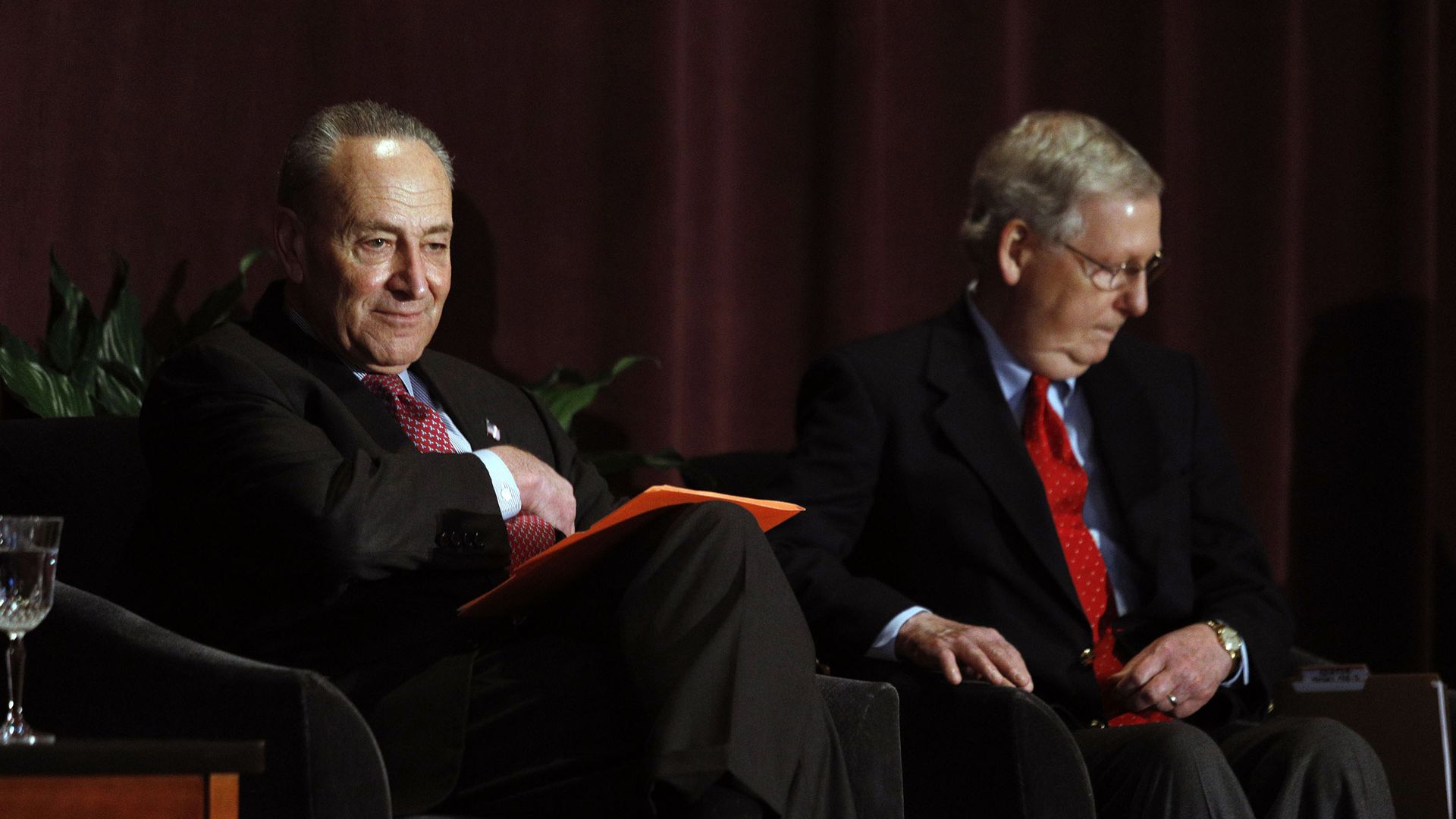 Senate Majority Leader Mitch McConnell suggested today that the immigration debate begin with a bill on sanctuary cities. Sen. Chuck Schumer objected, suggesting they start with the bill proposed by seven Republicans based on President Trump's immigration priorities or the bipartisan proposal by Sens. Chris Coons and John McCain.
Why it matters: The fight has started before the debate has even begun. You can expect a lot more partisan bickering over what to include and which amendments to accept in the final Senate immigration bill.
Go deeper: A viewer's guide to the immigration debate.
Go deeper