Russia threatens to block YouTube and Instagram over oligarch tapes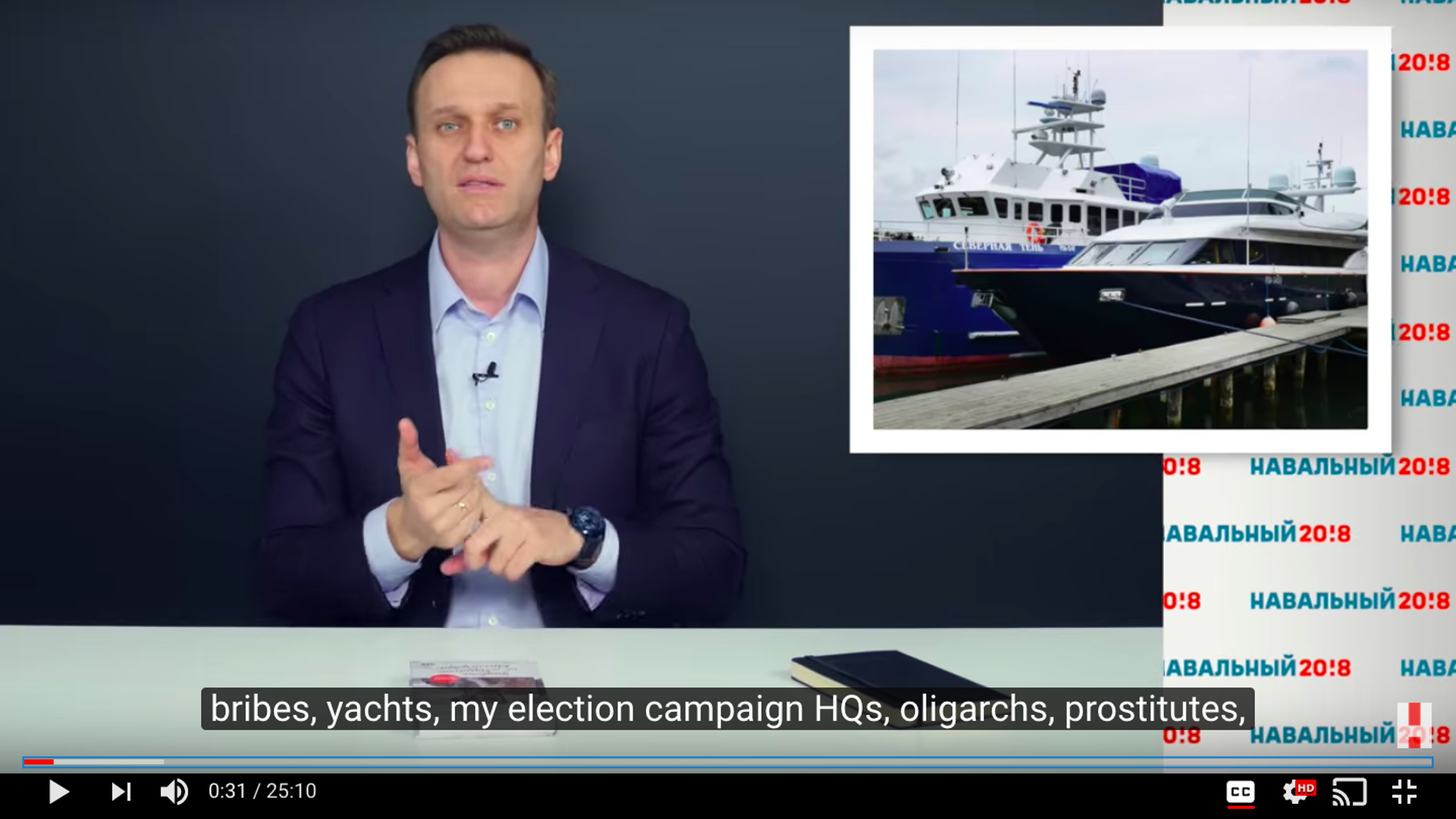 Russia's mass communications regulator, known as Roskomnadzor, has threatened to block its citizens from accessing YouTube and Instagram over the release of videos alleging a link between the Kremlin and a Russian oligarch affiliated with Paul Manafort, reports Mother Jones.
Why it matters: Russia's internet providers don't have the ability to block specific URLs, meaning that the entire country risks losing access to the platforms if the original publishers don't take the videos down by Feb. 14.
The backdrop: Russian opposition activist Alexei Navalny published a 25-minute video to YouTube Thursday that reportedly showed two men on a yacht — Russia's Deputy Prime Minister Sergey Prikhodko and oligarch Oleg Deripaska, who employed Paul Manafort in the mid-2000s — discussing US-Russia relations in the presence of female escorts. Deripaska denied Navalny's claim that it was "a secret meeting" and sued for violation of privacy.
Roskomnadzor has also ordered the blacklisting of six other YouTube videos and 14 Instagram posts related to the original tape. As of Tuesday, Navalny and at least one other publisher had not yet complied.
YouTube did not immediately respond to Axios' request for comment.
Go deeper