50 years after RFK's visit to Appalachia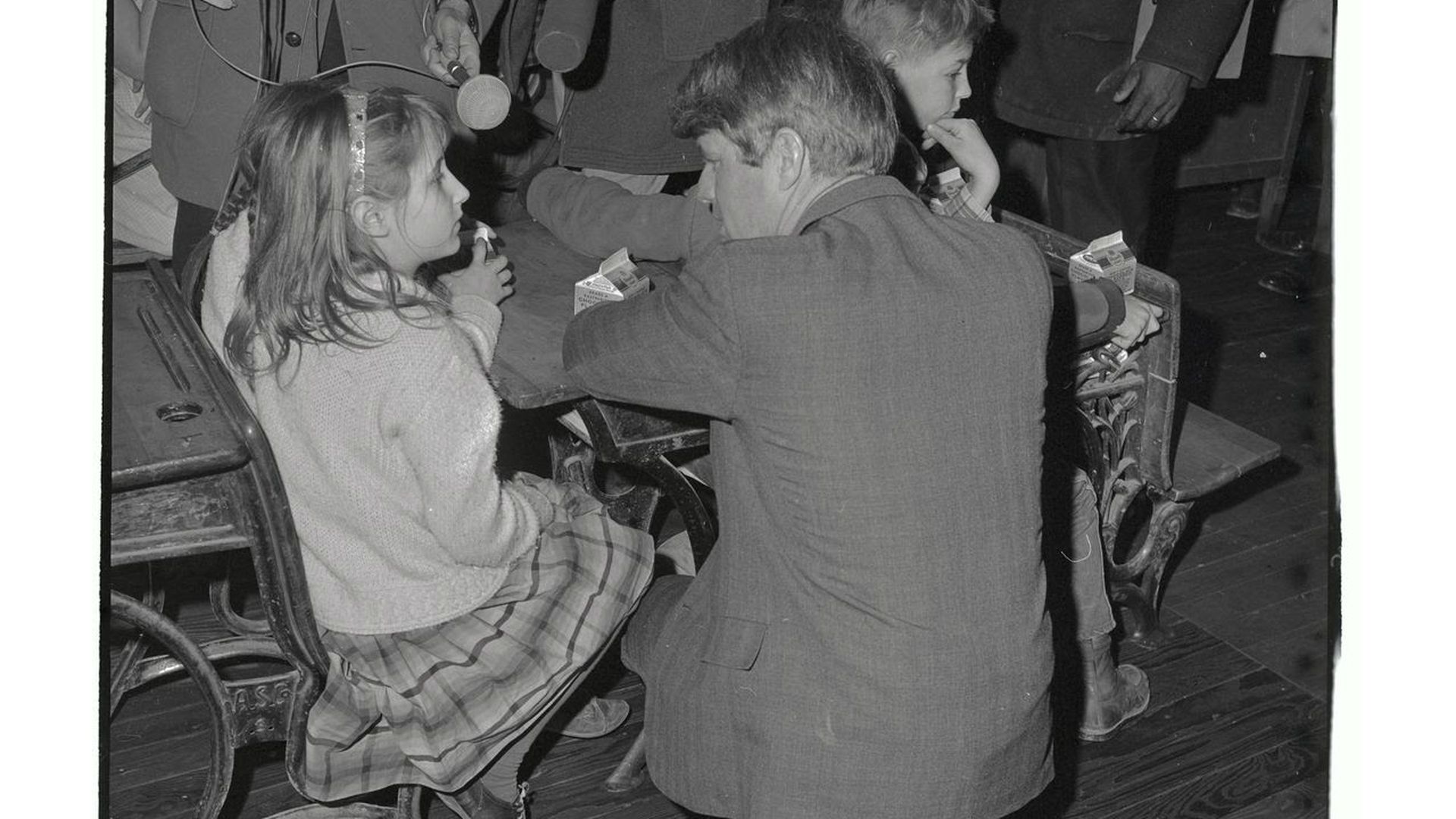 Starting in 2004, Appalachian counties filled with Kennedy Democrats began to shift Republican during presidential races. "And in 2016, Donald Trump carried each with 70% to 80% of the vote," USA Today's Rick Hampson writes from Barwick, Kentucky.
Why it matters: "What was Kennedy country is Trump country. Children of Kennedy Democrats are Trump Republicans."
RFK's visit to Appalachia — 50 years ago:
"The line of big cars pulled up outside the one-room schoolhouse, which had a potbelly stove for heat and an outhouse in back,"
"The senator burst in the door, followed by a pack of politicians, aides and journalists."
"Robert F. Kennedy had come to learn about rural poverty. Instead, his arrival petrified the students, who sat riveted to their ancient desks with their heads down, afraid to even look at the great man and his entourage."
"Instead of making a speech for the media, Kennedy moved quietly among the students, stopping to reassure them. He'd squeeze a hand, murmur in an ear. 'What did you have to eat today?' he asked one girl. 'I know you're scared,' he told a boy, 'but it's gonna be all right.'"
"For two days, he met people as poor and isolated as he was rich and famous."
"That was 50 years ago — Feb. 13, 1968. Bobby Kennedy was a month from declaring for president and four months from an assassin's bullet."
Go deeper