Google rolling out Snapchat-like Stories feature for AMP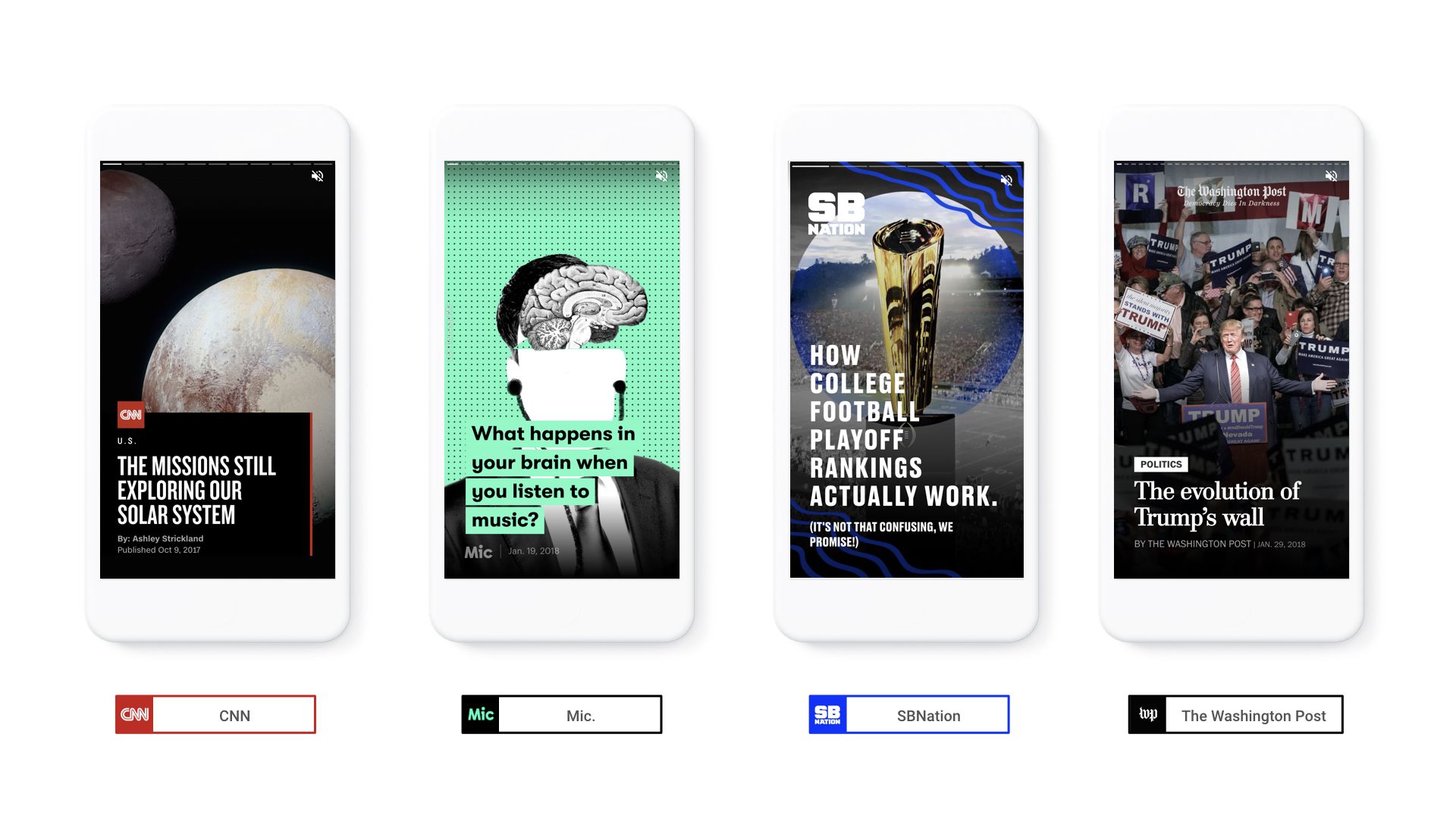 Google is rolling out a feature for all publishers to experiment publishing Snapchat-like "Stories," or strings of vertical video and photos, for its Google Accelerated Mobile Pages feature (AMP) in Google search. With a preview setting available to all outlets today, publishers can see how "AMP Stories" would look in Google search.
Why it matters: It's a way for publishers to expand their content strengths beyond text on Google. The new product will inevitably compete with Snapchat, which announced a few weeks ago that it will be making its Stories content available outside of its app on the web.
"When we launched Google AMP two years ago, it was a tech experience, not a creative one. Our mission was one about performance around a traditional format. Now, we're bringing visually rich content to AMP through AMP Stories."
— Rudy Galfi, product manager for AMP at Google
Starting next week, publishers will be able to preview what stories look like in AMP.
Publishers can create stories once and distribute them everywhere — even to their own sites and platforms to help users discover content. Google hopes to minimize technical challenges that have previously barred creators from focusing on good mobile storytelling.
Google says the project is part of its focus on encouraging innovation in journalism.
The initial testers: Mic, Hearst, Conde Nast, Wired, Time Inc., Vox, The Washington Post, CNN and Mashable.
Publishers won't be able to make ad revenue off of the format yet, but publisher-placed ads support is expected in the coming weeks.
Galfi told Axios, "We want to provide as much opportunity for monetization as possible. He added, "The format should eventually be able accommodate great ads."
He also says Google is actively working with ad networks to provide deeper ad support over time and eventually wants to sell ads programmatically — in an automated fashion — through AMP.
Go deeper