Second court blocks Trump's move to end DACA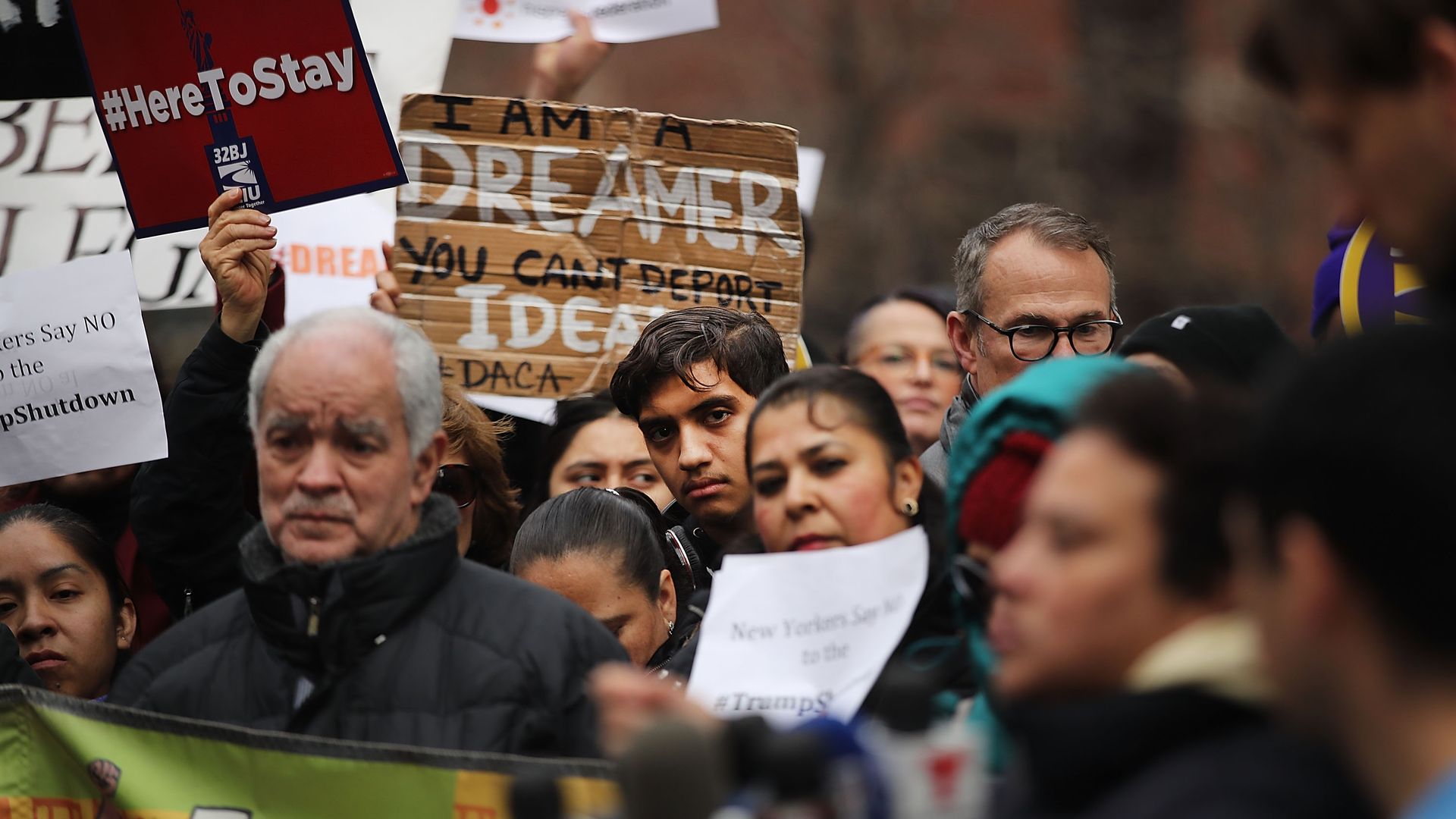 A federal judge in New York ruled today that while the Trump administration has the right to rescind DACA, it has not provided sufficient legal reasons to do so and thus the program must remain in place while a legal battle plays out. A judge in California made a similar ruling last month.
Why it matters: The rulings have bought Congress some time past the March 5th deadline established by President Trump, but make it "much likelier that the Supreme Court will take up the California case," Leon Fresco, immigration attorney and former Deputy Assistant A.G. at DOJ's Office of Immigration Litigation, tells Axios.
Fresco anticipates that the fate of DACA will be decided by June, meaning meaning "Congress has to act quickly regardless" or else risk the elimination of the program.
Congress is currently debating immigration solutions, with Senate Majority Leader Mitch McConnell pushing for a deal by the end of he week, but there has yet to be a breakthrough more than 5 months after Trump proposed ending the program
Go deeper