Updated Feb 13, 2018 -

World
Downed warplane widens Russia-Turkey rift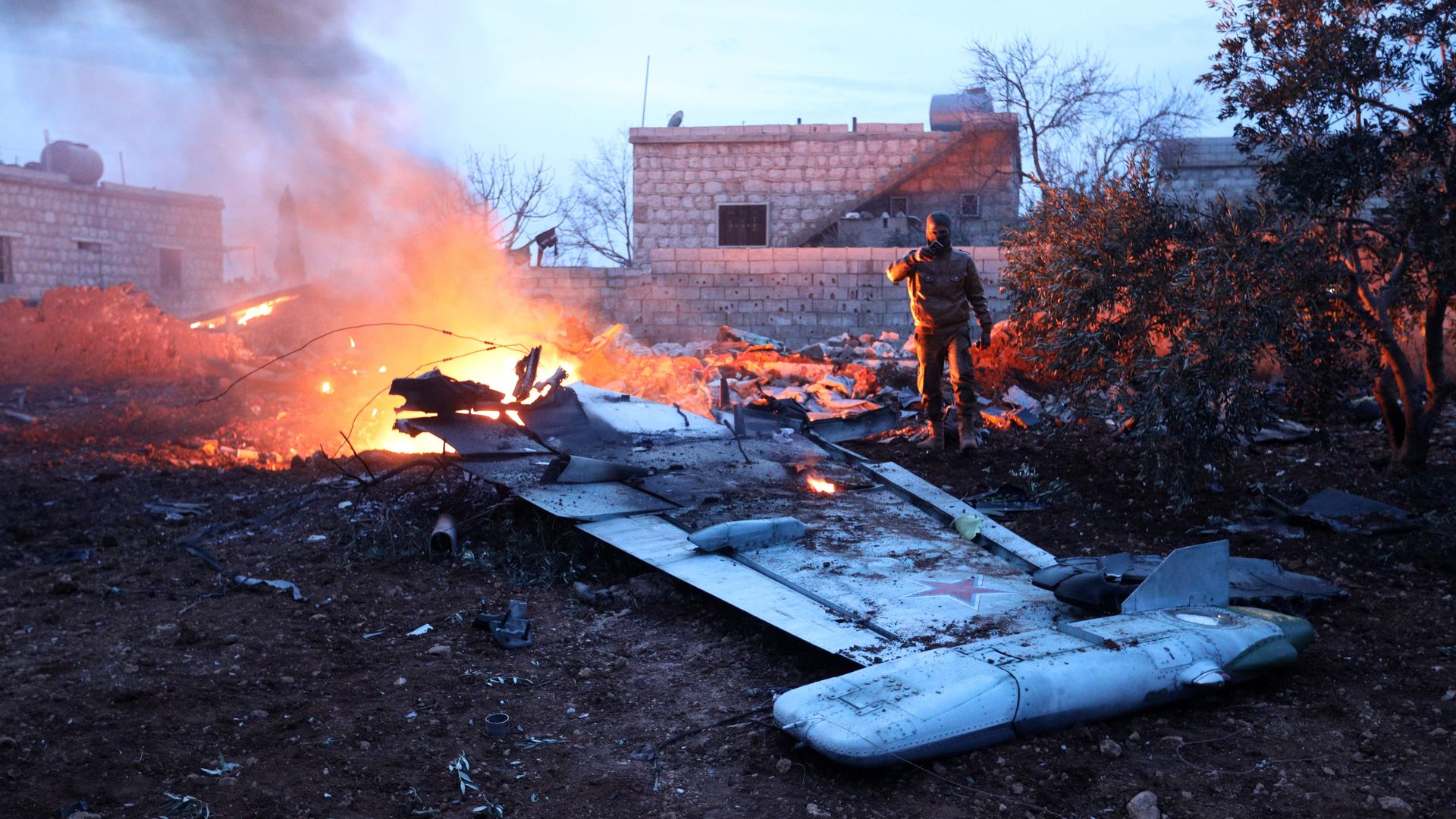 Relations between Russia and Turkey took a hit last week after a Russian warplane was shot down over Idlib province by Tahrir al-Sham (HTS), a Syrian al-Qaeda offshoot allied with Turkey.
Why it matters: HTS used a "man-portable air-defense system" (MANPAD), a shoulder-fired missile system the U.S. has refused to provide to Kurdish militias, fearing it could fall into the hands of extremists. The terror group likely received the weapon from Turkey.
The Russian plane's downing followed a joint attack by HTS and Turkish troops that undermined a Russian-led "de-escalation zone." In response, Russia has blocked Turkish fighter jets and drones from entering Syrian air space.
The bottom line: Syrian peace talks in Astana have already collapsed as a result of Turkish aggression, including the recent unprovoked attacks on Kurdish civilians in Afrin. This setback in Russia-Turkey relations increases tensions between countries vying for influence in Syria. In a region where "the enemy of my enemy is my friend," it may improve U.S.–Russia relations, catalyzing greater cooperation between Washington and Moscow in UN-brokered negotiations.
David L. Phillips is director of the Program on Peace-building and Rights at Columbia University's Institute for the Study of Human Rights.
Go deeper