What's in Trump's $1.5 trillion infrastructure plan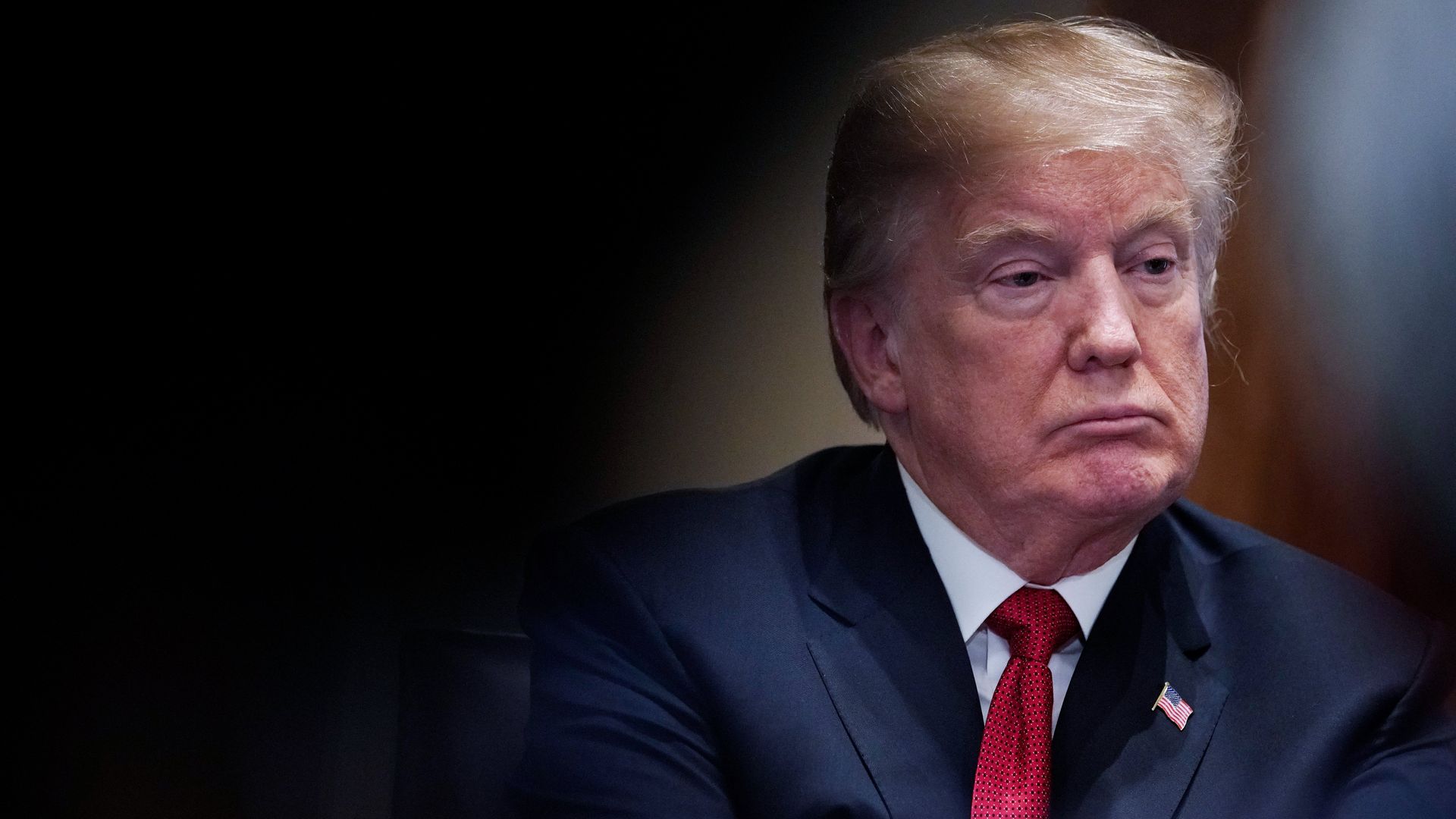 The White House has officially released the highly-anticipated infrastructure plan, which its architects say will turn $200 billion of direct federal funds into $1.5 trillion of new investment.
Why it matters: Trump has promised an infrastructure overhaul since the early days of his campaign. Axios detailed on Sunday that the infrastructure plan appears to be dead on arrival because of larger problems facing the party. However, with this plan, the president benefits from following through on a promise that Americans on both sides of the aisle have asked for.
Trump's four main objectives are:
Stimulate $1.5 trillion in new investment in infrastructure.
Shorten the permitting process to 2 years.
Invest in rural infrastructure.
Make improvements in training the workforce, including encouraging trade schools and apprenticeships.
Important: Rather than have the bulk of the funding come directly from the federal checkbook, the plan establishes an incentive program that requires state and local governments to match all federal money at a ratio of at least four to one. In fact, the White House boosted what was originally a $1 trillion plan to $1.5 trillion in response to purported excitement over the incentives package.
"The reason we went from a trillion to $1.5 trillion, is because we've actually received a more enthusiastic response than we anticipated from state and local governments coming to us and saying, 'Hey, we have this project, we have funding identified for it, but we'd love to participate in incentives to get that match — to help finish up the project and build the whole thing.'"
— A senior White House official
The breakdown of the $200 billion in new federal funds:
$100 billion in incentives, to match money spent by local and state governments on infrastructure: "States and localities are best equipped to understand the infrastructure investments needs of their communities."
$50 billion of investments in rural infrastructure: This will be in the form of "block grants to governors to allow governors to select what the priorities for infrastructure are in their respective states."
$20 billion for "transformative programs," which will ensure "a vision towards the future towards projects that can lift the American spirit."
$20 billion expansion in the federal loan program and private activity bonds.
$10 billion for a capital financing fund, to help fund office building infrastructure.
Flashback: Axios' Jonathan Swan got his hands on a copy of the plan last month, though it seems that the White House has boosted its projection of what state and local governments might contribute since then.
Looking ahead: Trump plans to talk about his infrastructure plan during a visit to Orlando this Friday.
Go deeper