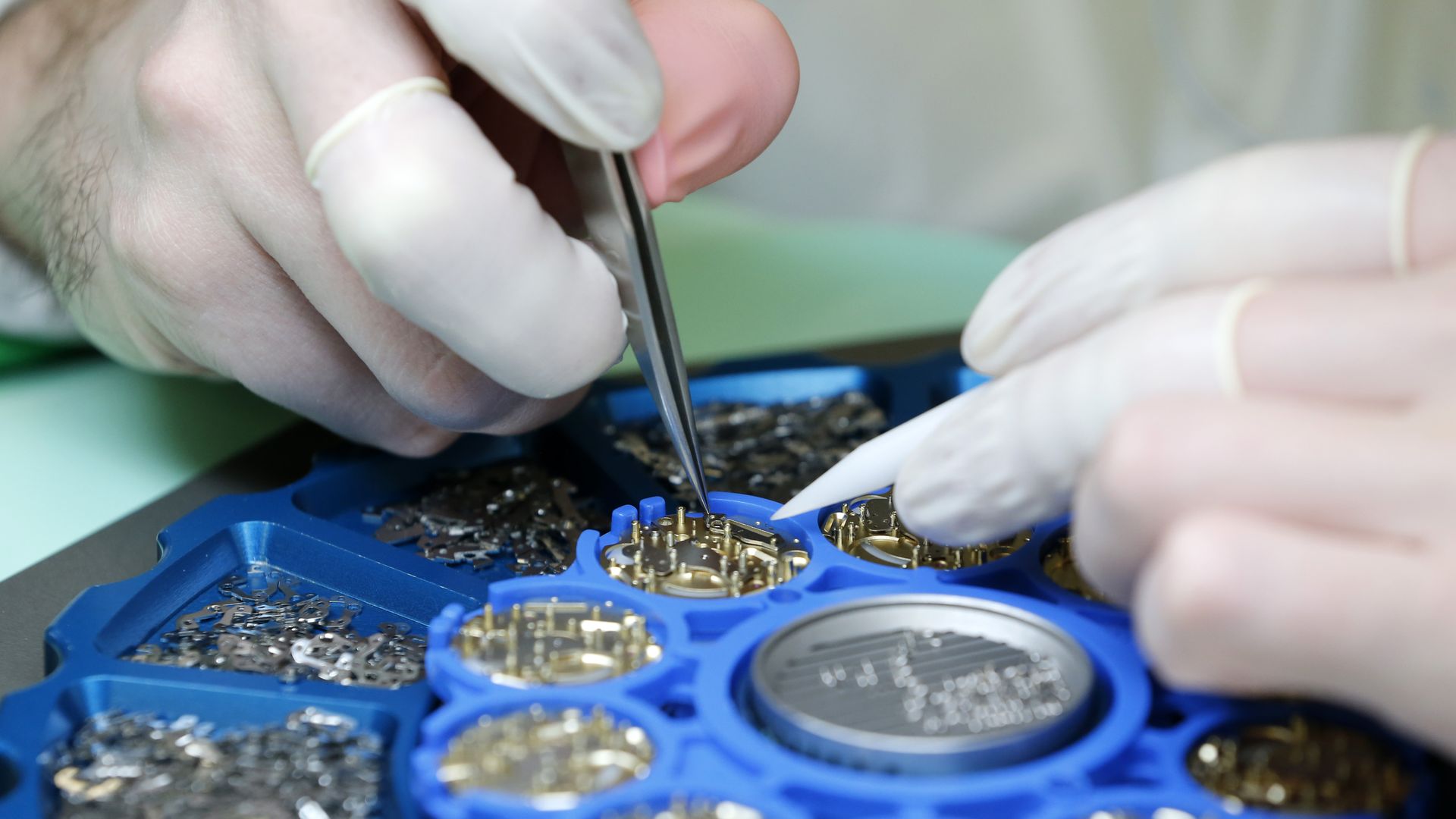 Companies that have been critically short of skilled workers must themselves move to establish training programs to fill the jobs, says Jay Timmons, head of the National Association of Manufacturers.
Quick take: With unemployment at a decades-long low of 4.1% and drifting lower, American manufacturers currently have some 364,000 vacancies, and will need to fill some 3.5 million jobs by 2025, Timmons tells Axios. But 2 million of them may go unfilled because of the country's chronic skills shortage.
Until now, American companies have seemed to be largely waiting for workers themselves to obtain the right skills on their own in college, vocational schools, or prior jobs. But that hasn't worked, and Timmons, who will be speaking this morning in Troy, Michigan, is telling companies that they need to be pro-active in terms of worker training. "The jobs are fillable," Timmons said. "The key is that it's up to the business community to provide training necessary for these jobs."
Long searches: It can take 70 days to hire a technician and 90 days for an engineer, Timmons said.
Key problem—a stigma: Timmons said companies must battle a "misperception" among young people that manufacturing jobs are "dirty, dark and dangerous." He said modern manufacturing is "sleek and technology driven."
Carolyn Lee, head of NAM's Manufacturing Institute, said that unlike the construction trade, manufacturers have not established routine apprenticeship programs that feed workers into companies. "They are the model for manufacturing," she said.
Go deeper