Koch $4 million ad campaign targets vulnerable Democrats on tax votes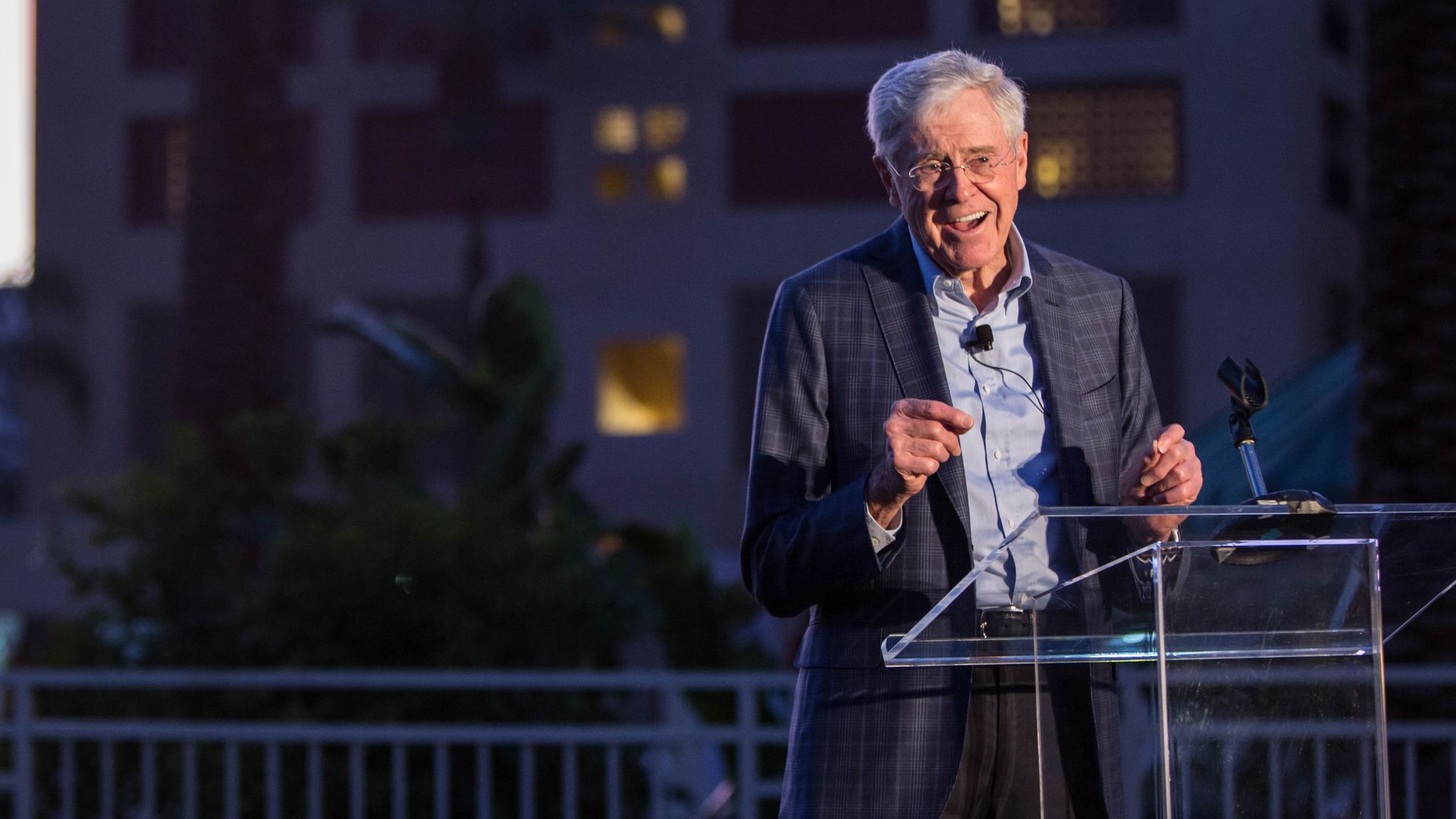 The Koch network, the most well-funded and powerful network on the right, is launching a $4 million ad campaign to hit vulnerable Democrats ahead of the midterm elections for their votes against the new tax law. The campaign is part of the network's plan to spend $20 million to advance the GOP tax cuts.
Why it matters: The Koch network has a history of running ads early in the midterm election cycle to try and shape races, and this is an example of them coming out in full force for 2018.
The details:
Americans for Prosperity, the Koch-funded political advocacy group, is launching the TV and digital ad campaign Thursday in Missouri and Indiana.
Koch network spokesman James Davis told Axios that the ads will focus on informing citizens about Sens. Joe Donnelly (D-Ind.) and Claire McCaskill's (D-Mo.) "broken promises on tax reform" and holding them accountable for their opposition to the tax plan.
"Throughout their careers, both senators have paid lip service to tax reform, but ultimately put partisan politics ahead of growth and prosperity for their constituents by voting against the recently enacted Tax Cuts and Jobs Act."
— From AFP's
press release
.
Note: Koch has deemed Indiana and Missouri as two of the most competitive Senate races in 2018, and they recognize that this year Republicans will be on the defensive.
Donnelly's Communications Director, Will Baskin-Gerwitz, in an emailed statement to Axios:
"... Special interest ads from the out-of-state billionaires who wanted this legislation won't change the fact that the McConnell tax plan will ultimately raise taxes on middle class families to fund new tax breaks for people like the Kochs and the rest of the one percent who'll make millions more in profits."
McCaskill's Communications Director, Meira Bernstein:
"Claire's record of working across the aisle to get results for Missourians speaks for itself — and no amount of money from the Koch Brothers is going to change Claire's commitment to putting the people of Missouri before dark money billionaires and special interests like them."
Go deeper: Koch network — 2018 is going to be tough
Go deeper