White House floats DACA compromise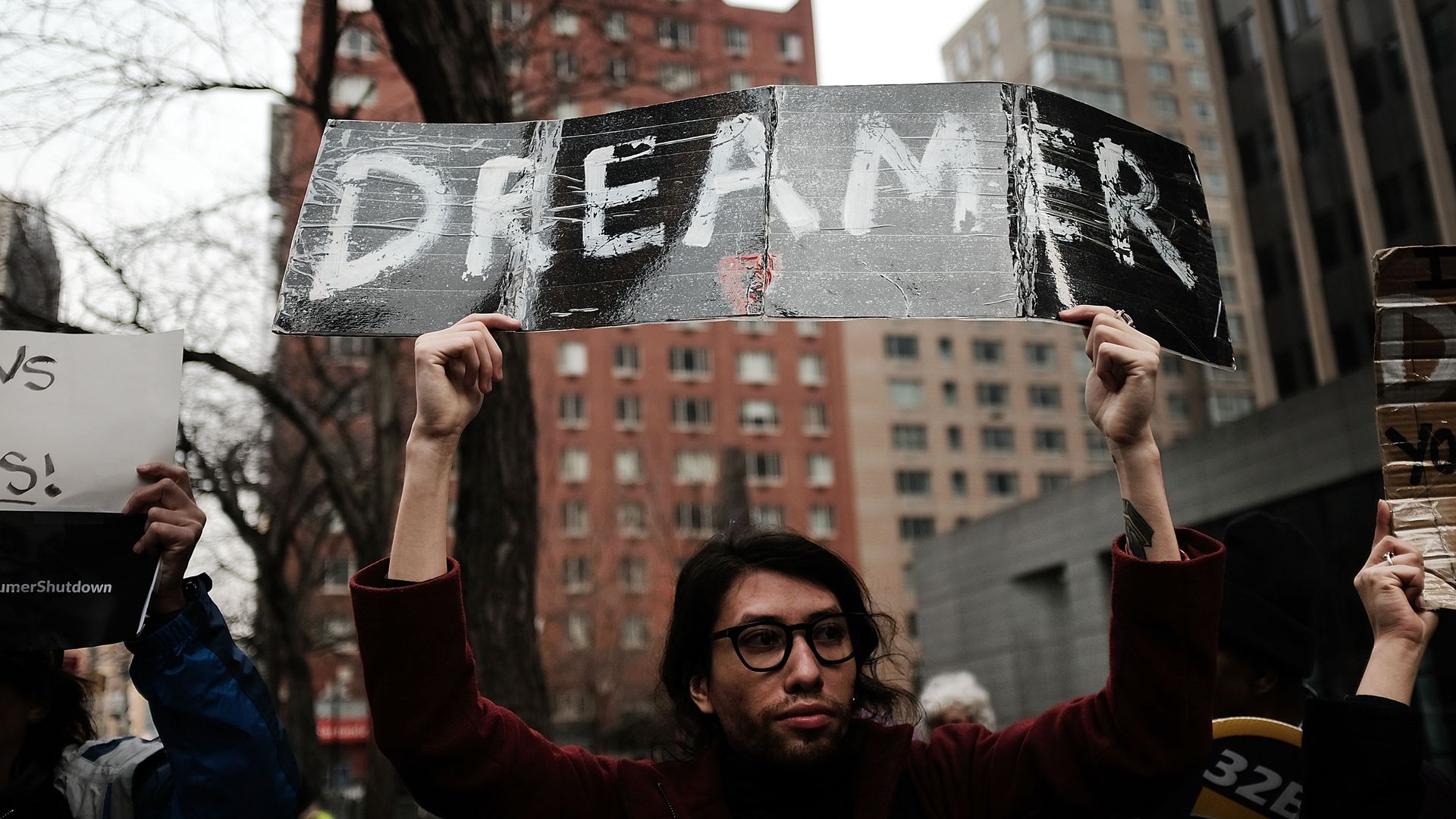 "As the Senate prepares to begin a free-wheeling debate over immigration next week, White House officials have begun floating a possible compromise idea — a pledge to maintain legal immigration at current levels, about 1.1 million people a year, for more than a decade," the L.A. Times' Brian Bennett reports on A1:
"[A] White House official said [yesterday] that the Trump administration is working with allies in the Senate on a proposal that would create a path to citizenship for an estimated 1.8 million people who were brought to the country illegally as children, and that would clear the backlog of nearly 4 million sponsored relatives who currently are waiting for green cards."
"The combined effort, officials said, would effectively make up for the cuts in other immigration categories for about 13 years."
"After that, if Congress takes no additional action to add or expand visa categories, the total number of people allowed to resettle in the U.S. each year likely would decline by hundreds of thousands."
"The outline began emerging early this week when John Kelly, the White House chief of staff, and Kirstjen Nielsen, the secretary of Homeland Security, met with a half a dozen or so Latino Republicans at the White House and said the administration was prepared to ensure that overall immigration levels would remain steady."
Go deeper