White House gatekeeper in the spotlight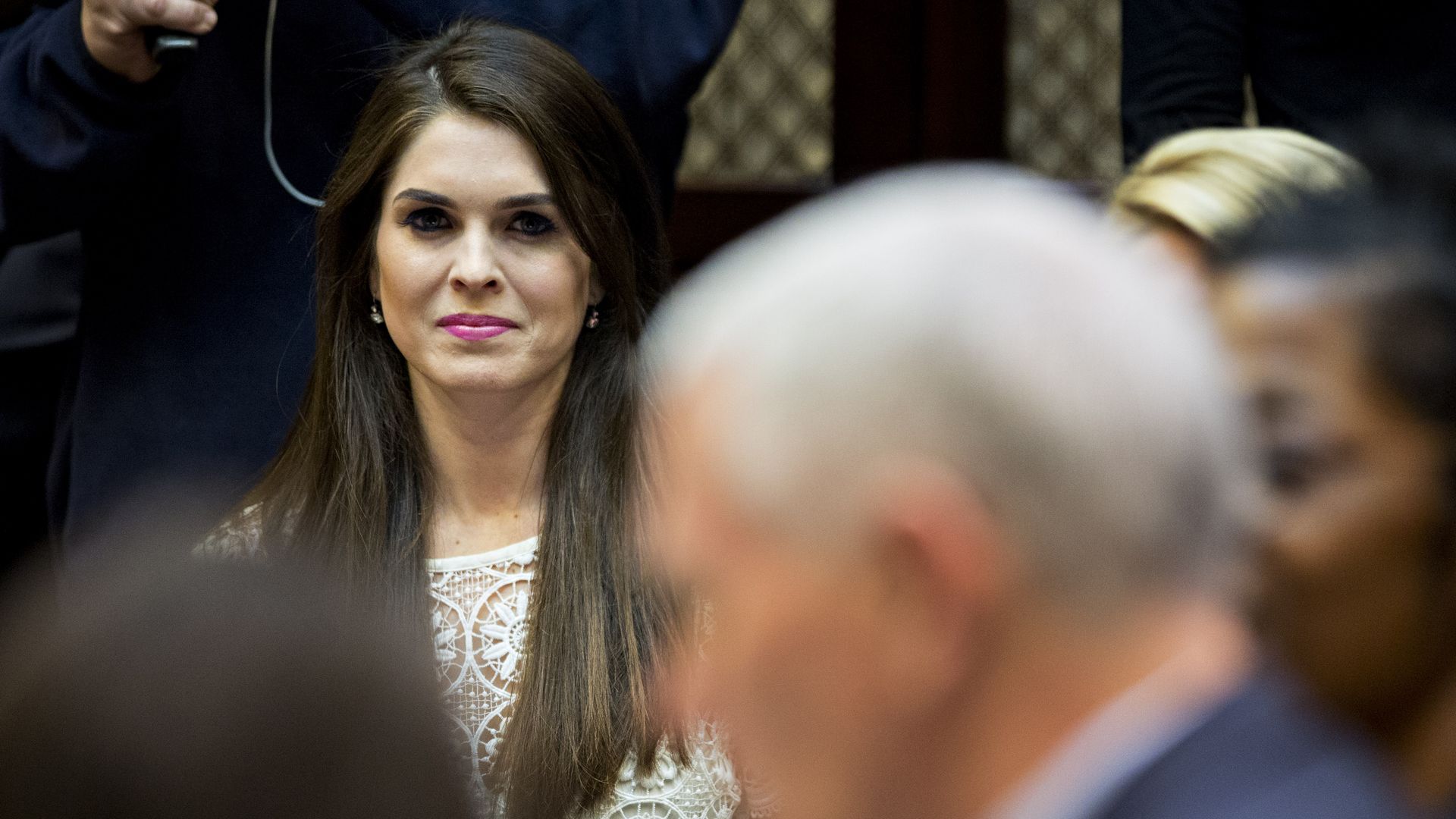 White House Communications Director "Hope Hicks, the discreet aide always at President Trump's side whose desk is just outside the Oval Office, ... has worked with Trump longer than anyone he is not related to at the White House," the WashPost's Mary Jordan and Josh Dawsey write.
Why she matters: "Hicks wields considerable power as Trump's gatekeeper and is often the last to see him every day as she walks him back to his residence."
"[I]t is a sign of her influence with Trump, and her unusual role in the West Wing, that no one is seriously talking about removing Hicks even as the turmoil is threatening Kelly's job."
The background: "As a teen, she modeled for Ralph Lauren. After graduating from Southern Methodist University, she worked for a PR firm that counted the Trump Organization as a client. The Trumps persuaded her to work directly for the family business; among other duties, she helped publicize Ivanka Trump's fashion and accessory line."
P.S. N.Y. Times, "As Other Aides Face Trump's Ire Over Rob Porter's Departure, Hope Hicks Is Praised," by Katie Rogers:
Trump in a statement released through a spokesman: "Hope is absolutely fantastic ... She was with the campaign from the beginning, and I could not ask for anything more. Hope is smart, very talented and respected by all."
Go deeper