The next global financial crisis: Made in China?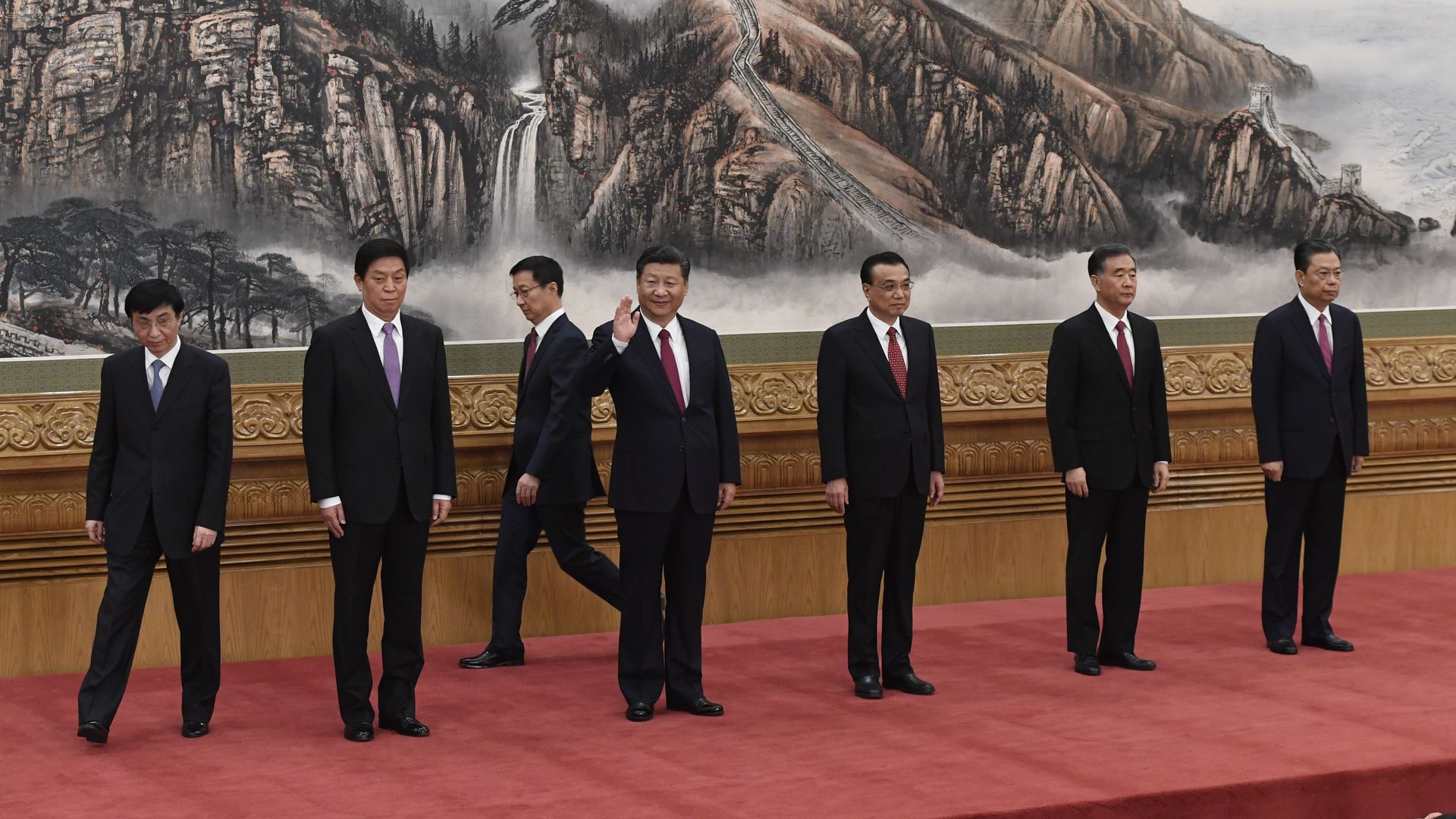 If you own stocks, anywhere in the world, there's a good chance that the markets' wild ride this week upset your stomach. But, worried as you were, you probably felt some confidence that the U.S. and European economies are relatively stable, that governments in those places know what they're doing and are relatively transparent about it, and that markets would recover.
The big picture: Now consider a day in the (not-so-distant) future when a market meltdown begins not on Wall Street but in China. Imagine further that when that day comes, China is the largest economy on earth (by some measures, it already is). Will you be as confident in China's leadership and markets are you are in the U.S. and Europe's?
A few thoughts:
In China, all the big political and economic decisions are made behind closed doors by seven men — the Politburo Standing Committee. No one alive today has ever lived in a world where the largest economy on earth was governed in such secrecy.
Last week's stock market rollercoaster started in part because of expectations that the U.S. Federal Reserve will soon raise interest rates to keep the economy from overheating. Investors don't like higher interest rates, but they know how the Fed works and what it wants to achieve. The Fed has a responsibility to explain its decisions. Imagine the uncertainty when investors are instead hanging on the words of China's central bank, where decisions must be approved by politicians who feel no need to explain their actions.
Starting this year, Chinese stocks are included in the MSCI EM index, one of the largest indices of stocks from "emerging market" economies. Because many American pension funds hold the MSCI EM Index, they — and maybe you — now have direct exposure to China's domestic stock market for the first time, even if you're not aware of it.
Today, China's economy appears strong, but many analysts say economic statistics produced in that country are more vulnerable to political manipulation, particularly at the local level, than stats from countries like the U.S., Germany or Japan. In fact, several Chinese provincial governments admitted recently that they faked their GDP data for 2016. Investors shrugged off this news because they're confident in smooth sailing for China's economy. But what happens when the waters get choppy and investors get queasy?
Investors know that, in a crisis, China's leaders will worry about political stability first and the credibility of state-generated information a distant second. So even if China produces accurate info, will panicky investors believe it? How long will it take for confidence to be restored? 
The bottom line: Confidence is the fuel that powers economies forward — at the local, national and global levels. Today, China and its economic engine inspire confidence. That may no longer be true on the day when real trouble shakes an economy governed by secretive leaders who care more about political survival than the credibility of the information they share with the world. That day is coming.
Go deeper:
Sign up for Signal, a twice-weekly newsletter from GZERO Media, a Eurasia Group company.
Go deeper