Pence says "no daylight" with allies on North Korea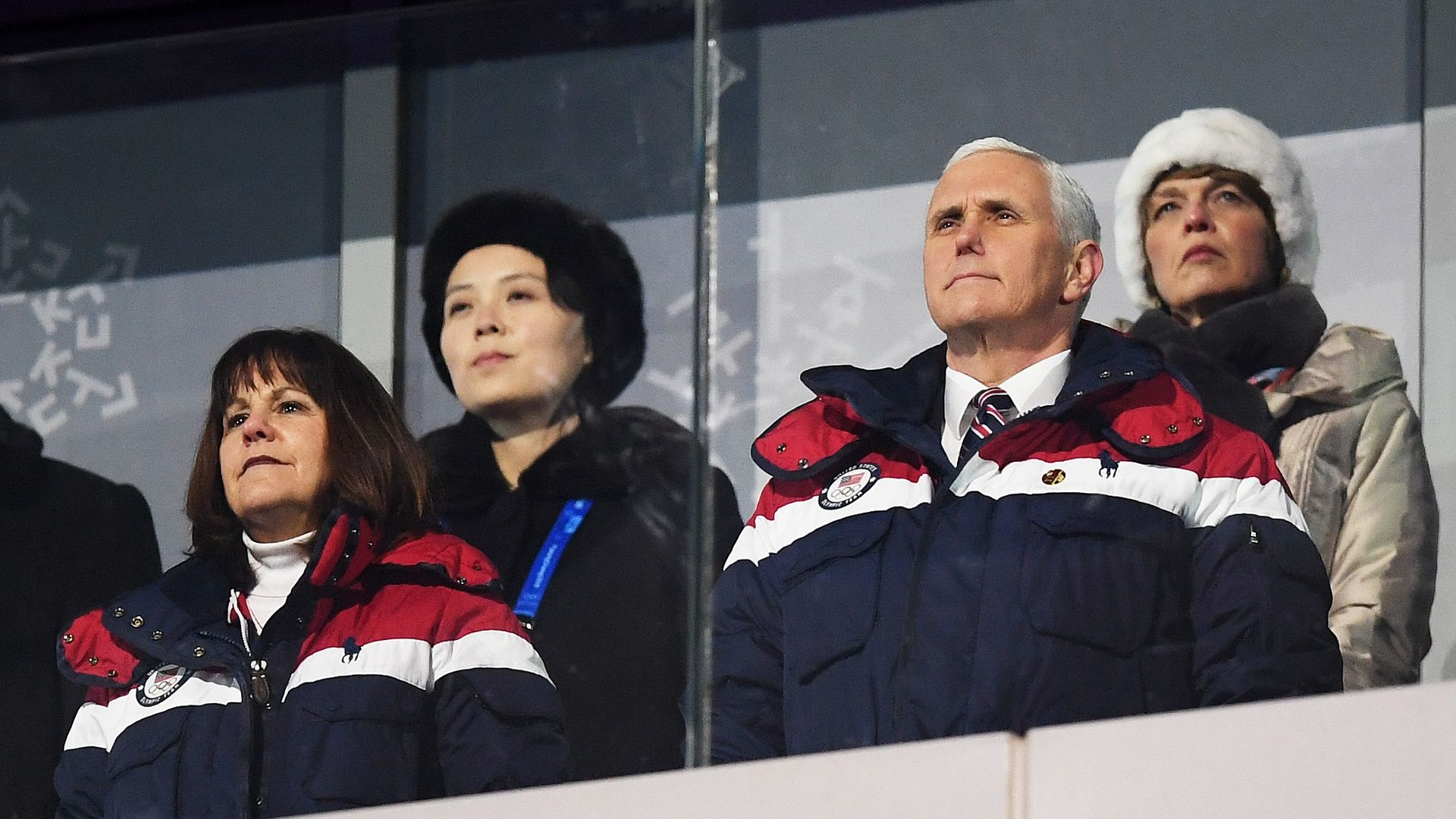 Vice President Mike Pence said that there was "no daylight" between the United States, South Korea, and Japan on the issue of North Korean nuclearization, per the AP. His comments came aboard Air Force Two on his way back to the United States after a stop at the Winter Olympics in Pyeongchang, South Korea.
Why it matters: With the U.S. set to unveil the toughest sanctions ever against North Korea, Kim Jong-un extended an offer for South Korean President Moon Jae-in to visit Pyongyang, heightening concerns that Kim might be attempting to drive a diplomatic wedge between South Korea and the U.S.
Go deeper