Report: Trump doesn't read his written intelligence briefs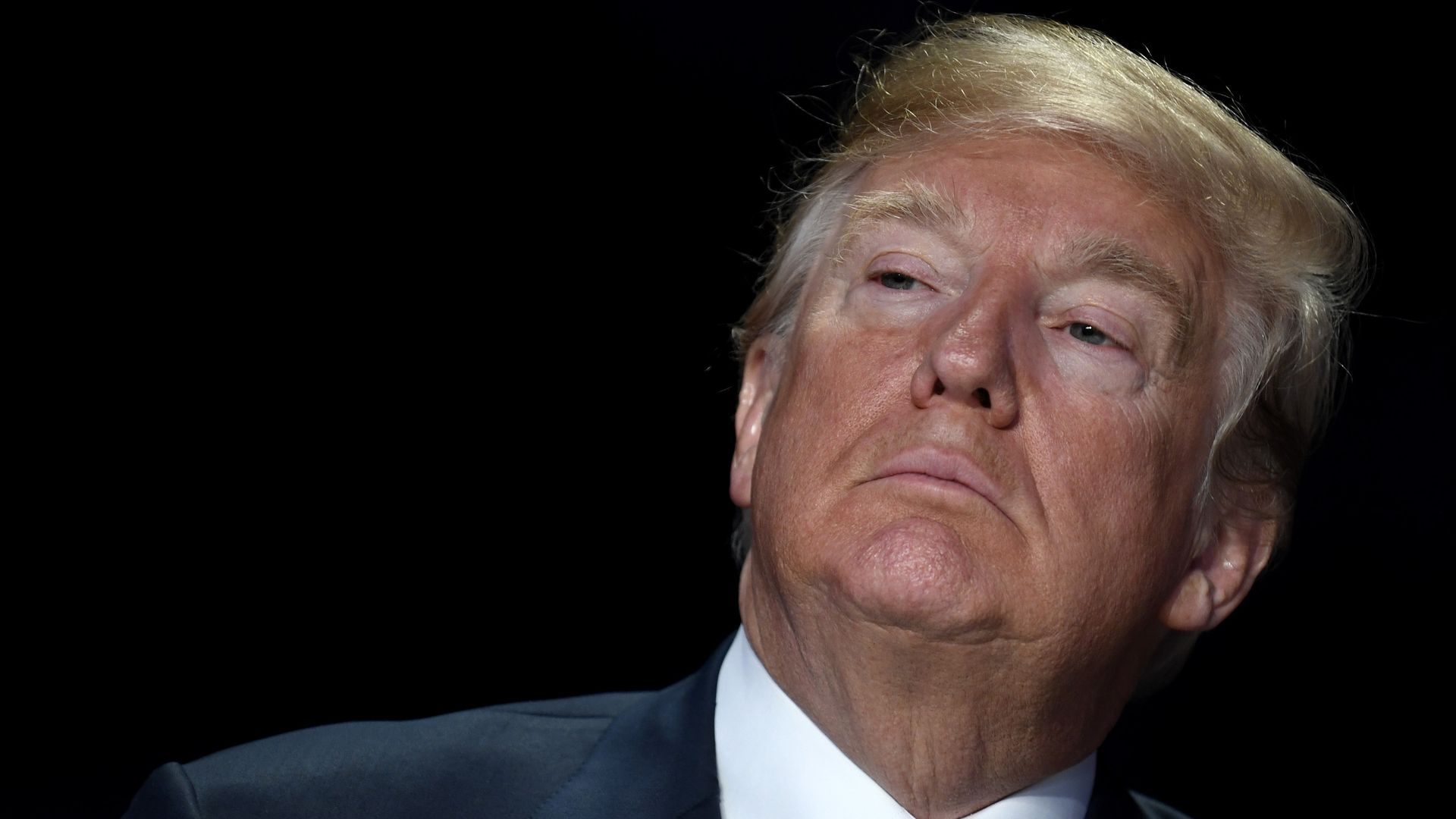 President Trump does not read the President's Daily Brief, a document outlining the most important information collected by U.S. intelligence agencies around the world, reports the Washington Post. Unlike his predecessors, Trump instead asks for oral briefings on only certain intel issues.
Why this isn't surprising: Since Trump took office, it has often been reported that he has a short attention span and prefers oral briefings and visual presentations over written documents and memos. Shortly after the inauguration, Trump told Axios himself, "I like bullets or I like as little as possible."
Why it matters: "[B]y not reading the daily briefing, the president could hamper his ability to respond to crises in the most effective manner, intelligence experts warned," writes the Post.
In his defense: Administration officials said Trump gets full intelligence briefings, and noted that past presidents have historically sought to get information in different ways.
Director of National Intelligence, Dan Coats also said in a statement that "any notion that President Trump is not fully engaged in the PDB or does not read the briefing materials is pure fiction and is clearly not based on firsthand knowledge of the process."
The concern: Leon Panetta, a former CIA director and defense secretary for Barack Obama, told the Post, "Something will be missed. If for some reason his instincts on what should be done are not backed up by the intelligence because he hasn't taken the time to read that intel, it increases the risk that he will make a mistake."
Go deeper