Here's what the White House wants to do about drug prices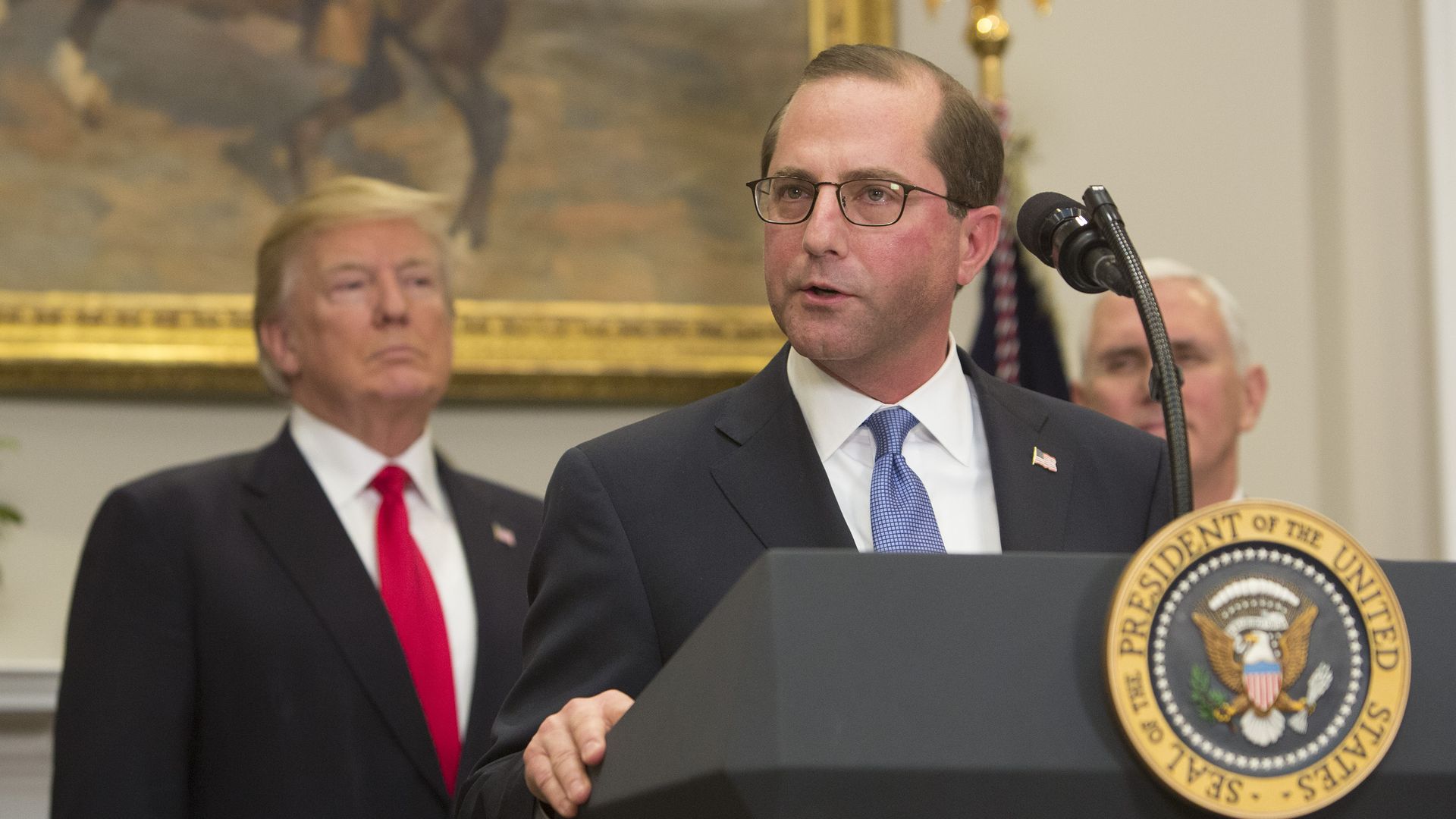 The White House is out with a long list of proposals to help bring down the cost of prescription drugs, through a combination of direct federal intervention and steps to promote greater competition. At least some of those ideas will be part of the administration's annual budget proposal, according to Bloomberg.
Between the lines: Lowering drug prices is popular, and it's an issue President Trump has spoken about a lot. And the outline the White House released today is much more detailed than many of its other policy proposals. Still, the White House budget is mostly a messaging document — most real policy action has to come from Congress.
The details: Here's what will be in the budget proposal Monday, per Bloomberg:
Ensuring Medicare enrollees benefit directly from discounts negotiated by drugmakers and middlemen.
Capping out-of -pocket prescription drug costs.
Potentially making generic drugs free for low-income Medicare enrollees.
Moving drugs administered in a doctor's office from Medicare Part B to Part D, which would set up negotiations with insurers over the price of these drugs.
Reduce Part B payments from 6% above the average sales price to 3%.
Redistribute the savings from a program that gives drug discounts to hospitals that treat a high number of low-income people.
Begin a Medicaid pilot program that would allow state programs to exclude some drugs from their list of covered treatments, a way to get bigger discounts.
Key quote: The administration plans to address drug prices "with the same zeal and vigor that you saw on taxes," Mick Mulvaney, director of the Office of Management and Budget, told Bloomberg. "This is a top, top priority for the president."
Go deeper