Tim Kaine wants memo on Trump's justification for airstrikes in Syria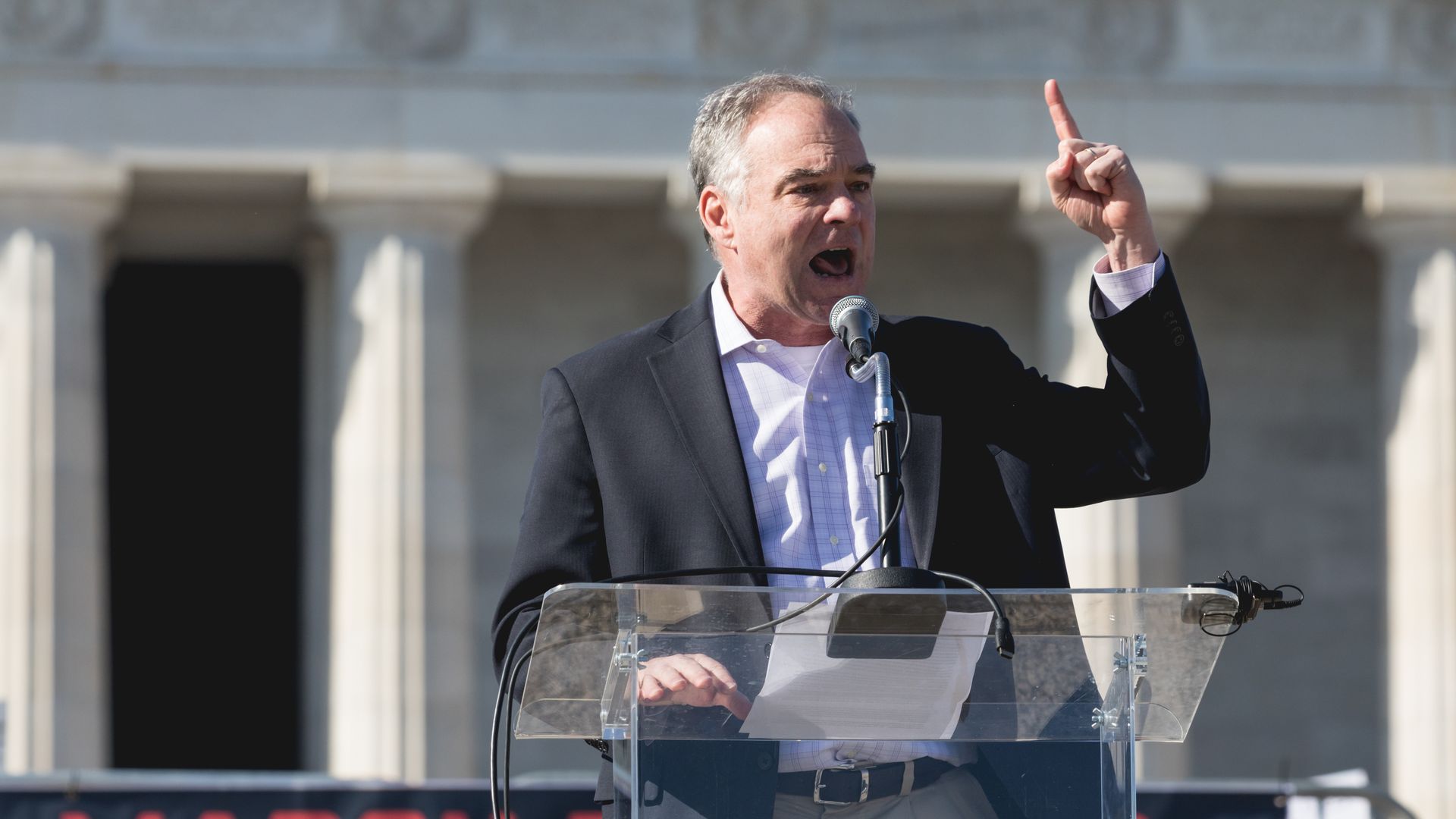 Sen. Tim Kaine, member of the Armed Services and Foreign Relations Committees sent a letter Thursday evening to U.S. Secretary of State Rex Tillerson requesting he "immediately" give Congress a memo outlining the legal justification behind the airstrikes in Syria last April.
The backdrop: The Virginia Senator's request came after U.S. forces launched strikes on pro-Syrian government forces in Eastern Syria earlier this week in what the Pentagon claims was in "self-defense" to an "unprovoked" assault.
The big picture: Kaine wrote that that he believes that the strikes do not "justify U.S. military action without the authorization of Congress." He explained that he is "concerned that this legal justification may now become precedent for additional executive unilateral military action, including this week's U.S. airstrikes in Syria against pro-Assad forces or even an extremely risky 'bloody nose' strike against North Korea."
Flashback: After the April 2017 strikes, Trump said, "I acted in the vital national security and foreign policy interests of the United States, pursuant to my constitutional authority to conduct foreign relations and as Commander in Chief and Chief Executive."
Syria context this week: "I am gravely concerned that the Trump Administration is purposefully stumbling into a broader conflict," Kaine said yesterday in a statement about the most recent onslaught of strikes. Syria claims the U.S. airstrikes "support terrorism."
Go deeper