Rob Porter's accusers detail accusations in their own words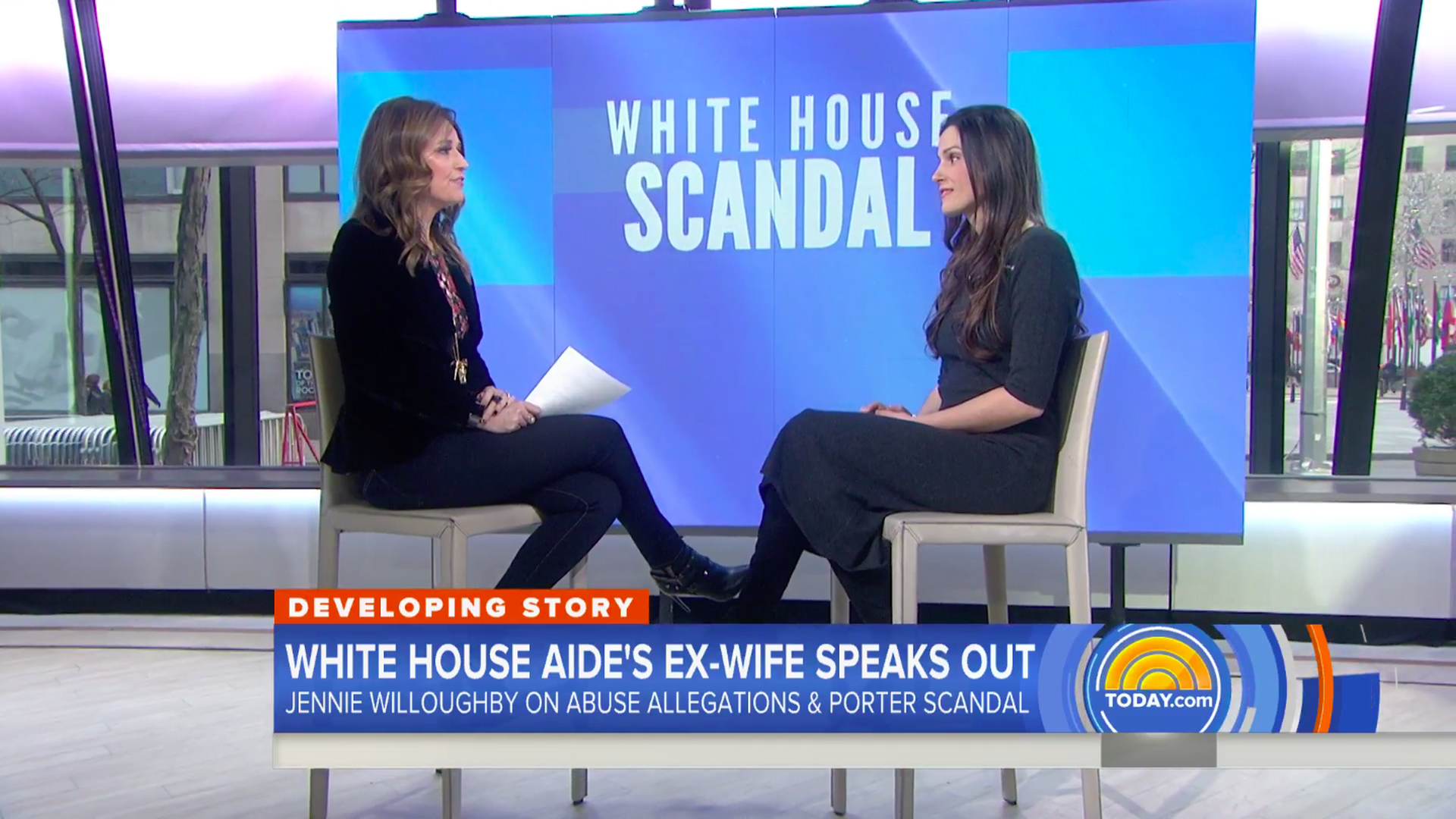 Rob Porter's ex-wife, Jennifer Willoughby, appeared on CNN last night and NBC News' "Today" this morning to speak out against the former White House staff secretary's abusive behavior during their marriage. Porter's first ex-wife, Colbie Holderness, has yet to give a television interview, but has described her allegations to the Daily Mail and CNN.
Jennifer Willoughby
On allegations of a smear campaign: "There was no coordination of this. This is unexpected that I would have to be speaking about this and mentioning his name and describing the details of my marriage. [It's] nothing that I wanted and I have only recently been in contact with Colbie [Holderness] to discuss it at all."
On the reported restraining order: "It was a temporary protective order after an incident where he had punched in the door of our home during our separation. And the police officers sort of pointed out that if he is able to do that, even though I didn't expect it, I really didn't know what else he was capable of."
On Porter's FBI background check: "I've been very clear as I've been meeting with the media, that of course I was part of the background check and I was completely honest with my experience of the marriage, including telling them instances of abuse or police contact."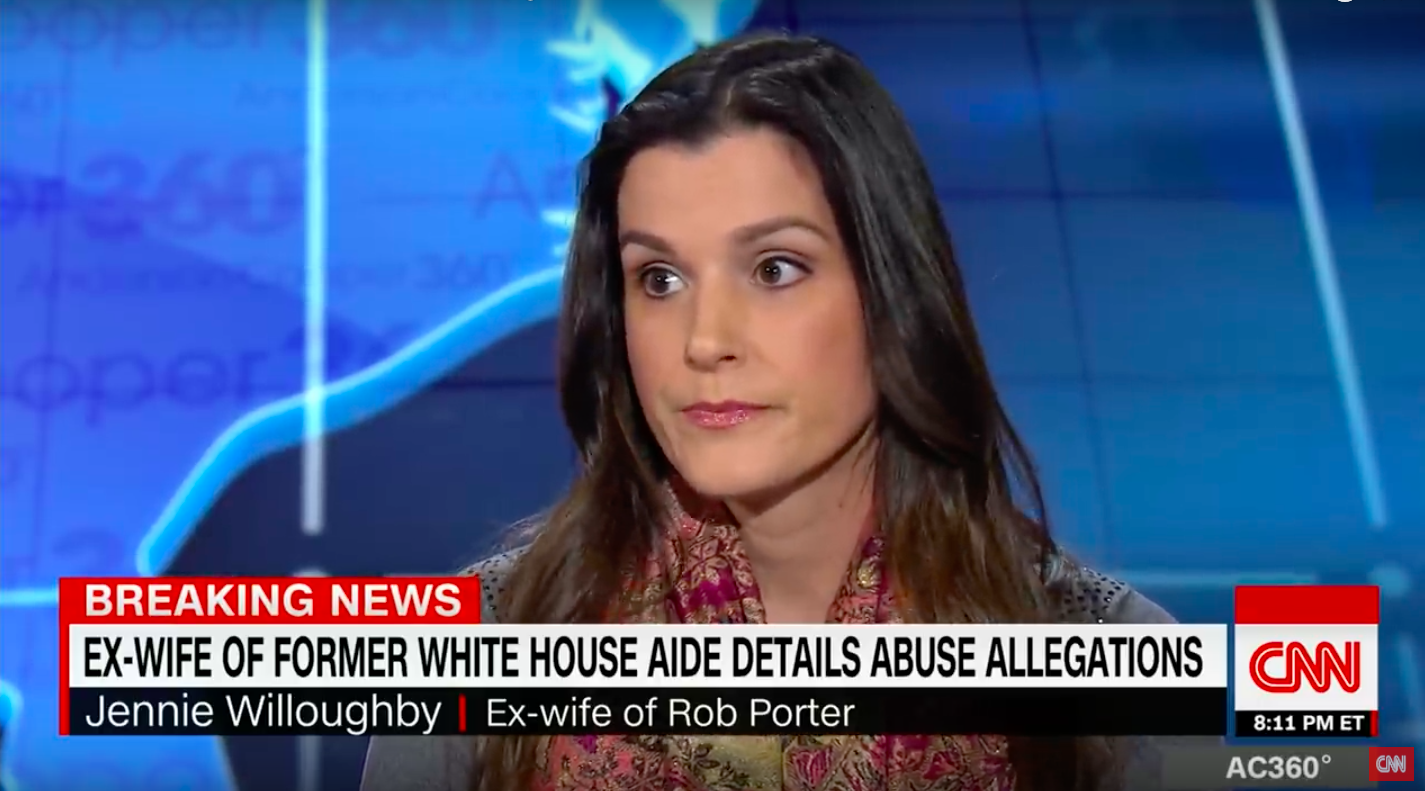 Colbie Holderness
On Porter's response to photographs: "He's wrong in that the circumstances are exactly what I described. In contrition I made them take the photos. In his contrition, I had him take photos of what he did."
"The thing he would do most frequently is he would throw me down on a bed and he would just put his body weight on me and he'd be yelling at me but as he was yelling he'd me grinding an elbow or knee into my body to emphasize his anger."
Go deeper:
Go deeper