Trump to nominate Chuck Rettig as IRS Commissioner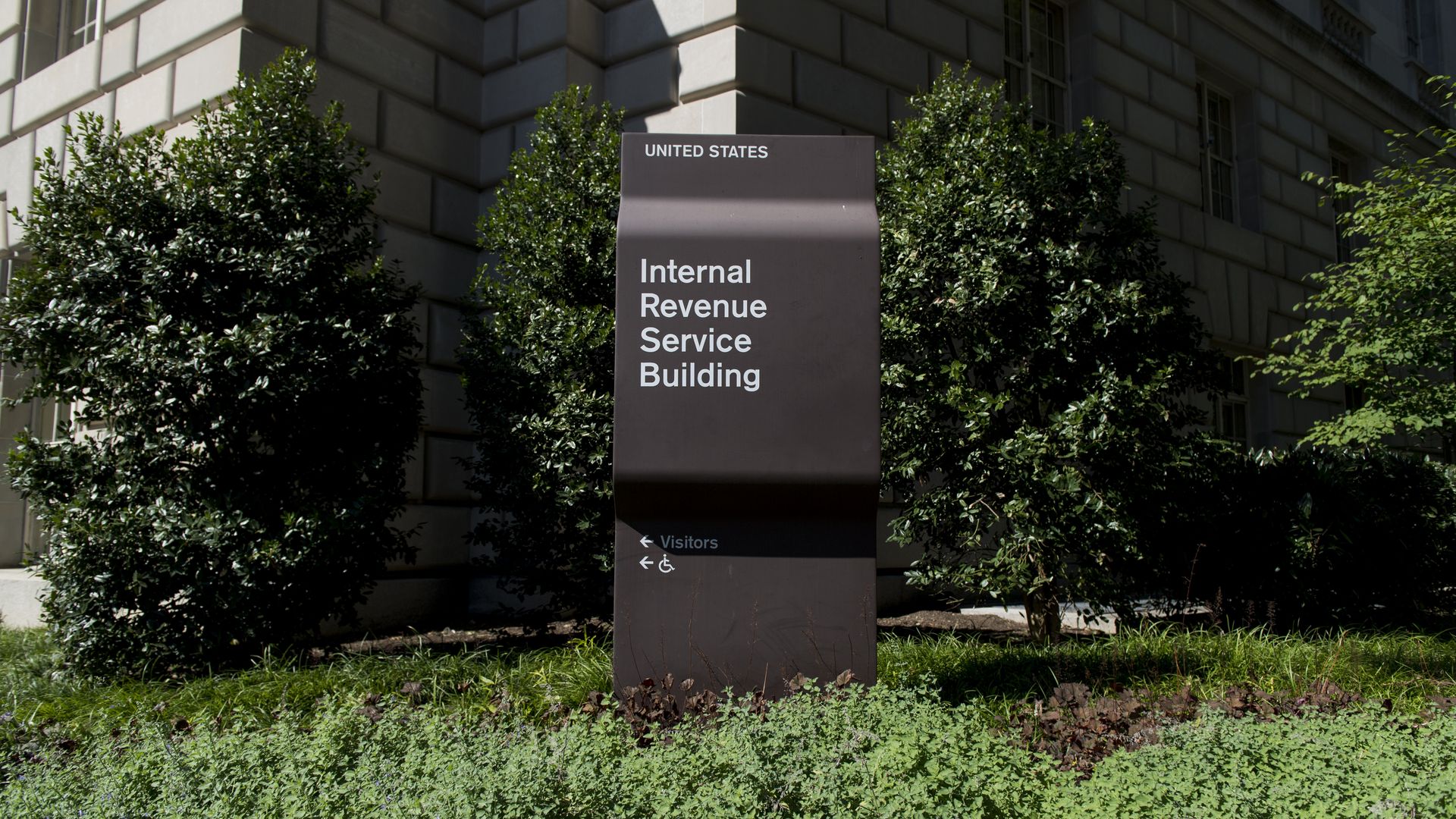 President Donald Trump announced today his intent to nominate Charles P. Rettig as Commissioner of the Internal Revenue Service, replacing acting commissioner David Kautter.
Background: Rettig is a California tax attorney with more than 35 years of experience with Beverly Hills firm Hochman, Salkin, Rettig, Toscher & Perez. He has served as chair of the IRS Advisory Council for almost 20 years and will succeed former IRS Commissioner John Koskinen, who was heavily criticized by Republicans for his harsh scrutiny of conservative groups that applied for nonprofit status.
See the press release from the White House: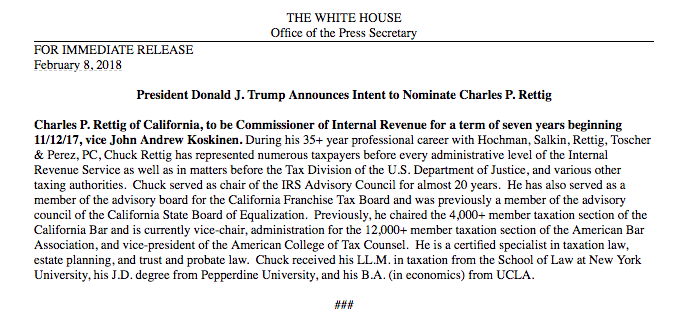 Go deeper