Paul Ryan only wants to bring a Trump-approved DACA bill to the floor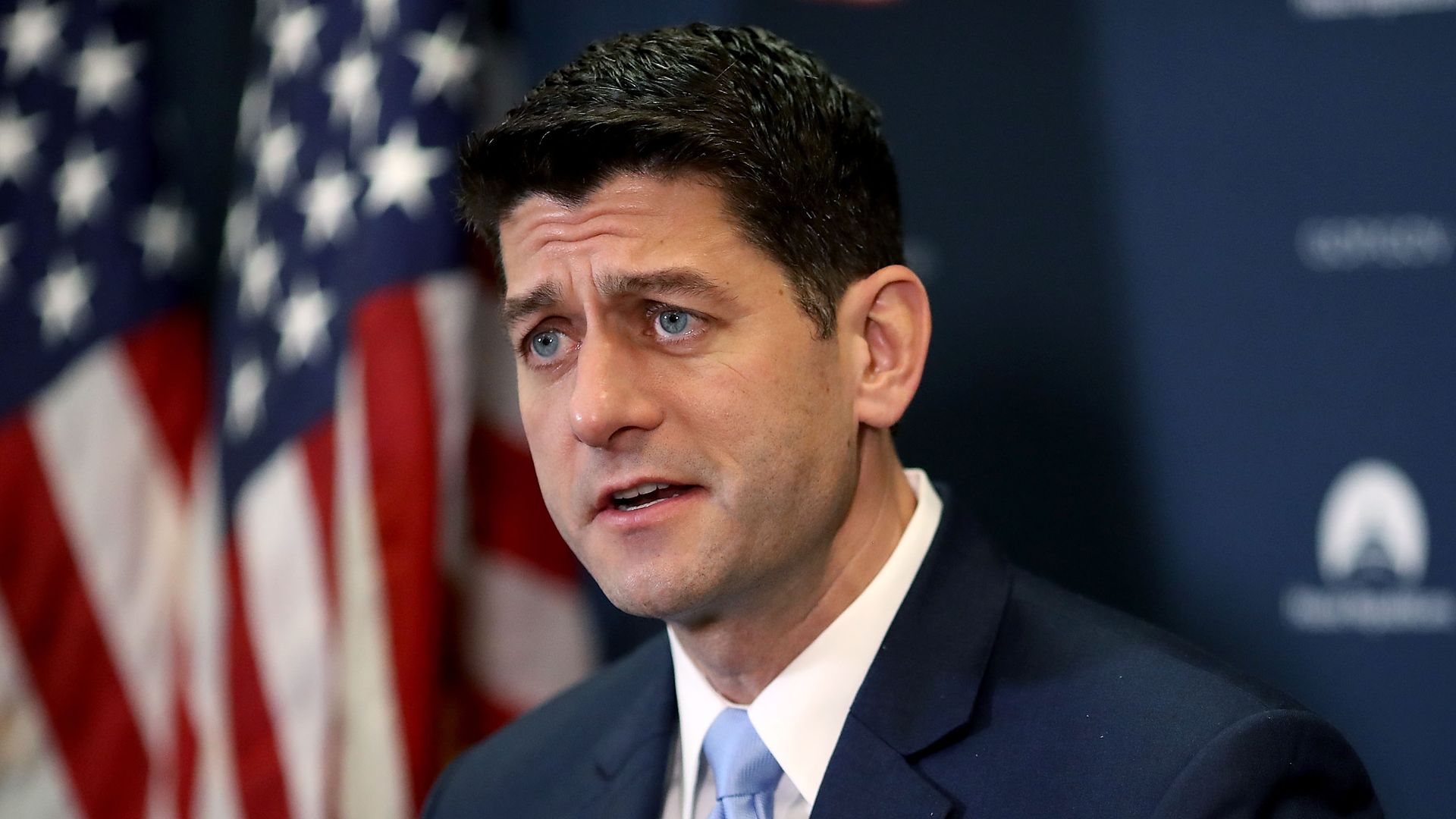 House Speaker Paul Ryan zeroed in on his commitment to solve the Dreamers problem and find a DACA fix Thursday, but said he only wants to bring a bill that the president supports to the floor:
"To anyone who doubts my intention to solve this problem and bring up a DACA and immigration reform bill, do not," said Ryan. "I want to make sure it gets done right the first time. I don't want to risk a veto."
Quick hits:
Pelosi's marathon Dreamers speech: "That was pretty darn impressive and she wasn't wearing these kinds of shoes. I would've gone to the bathroom way before that."
Budget deal: "Guess what? In order to shift our focus and get on to the next big priority, which is a DACA solution, we gotta get this budget agreement done." Ryan added he thinks the bipartisan deal will get enough votes in the house.
Does his political future (which some say is uncertain) play a role in what immigration bill he brings to the floor? "It doesn't. Not at all. I don't think about it at all."
Go deeper