NYT rakes in more than $1 billion in subscription revenue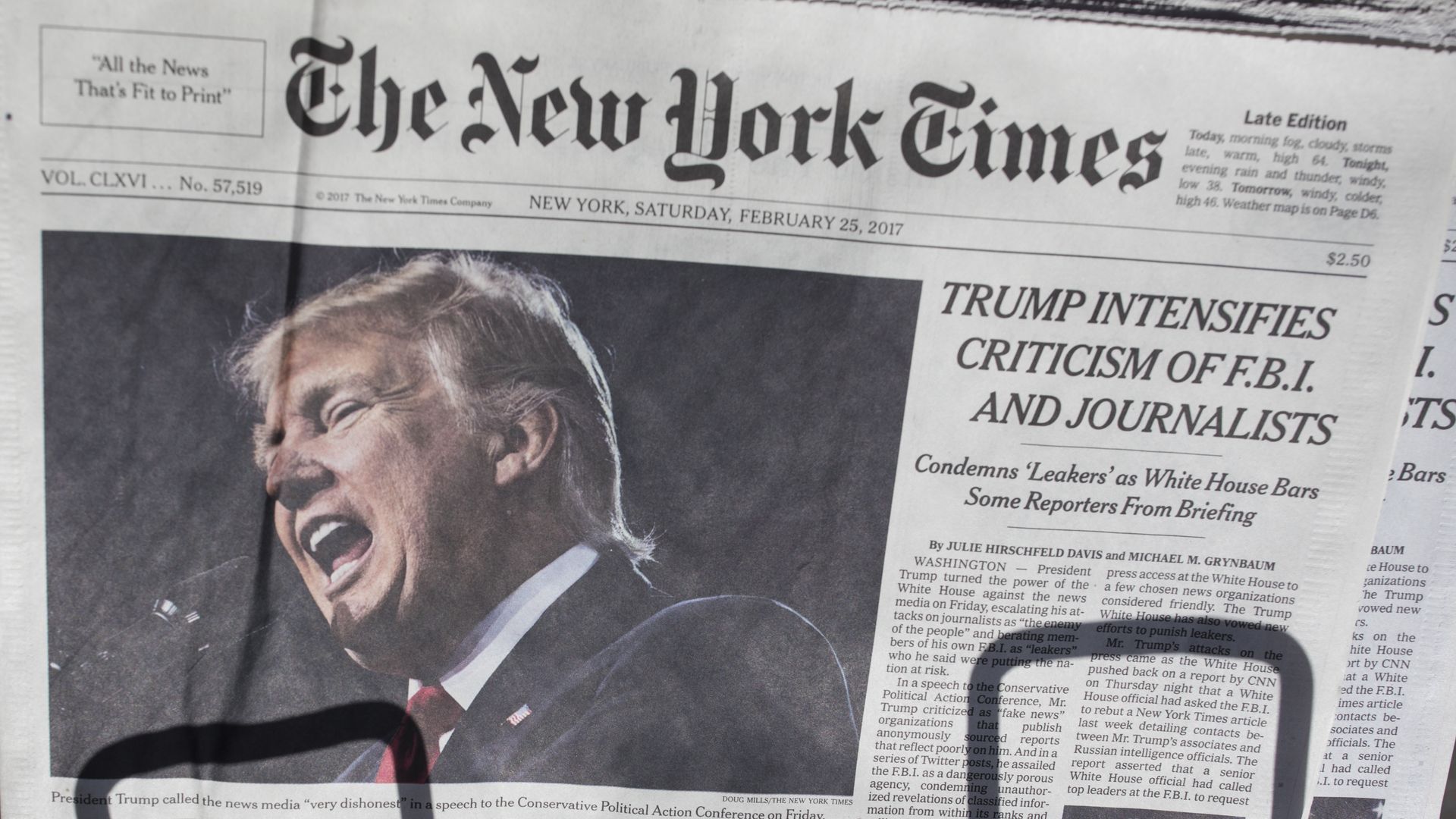 The New York Times brought in $1.7 billion in total revenue in 2017 — an 8% increase from 2016 — due to substantial growth in subscriptions, which now account for 60% of its revenue, the company announced.
Why it matters: With a drop in demand for physical newspapers, easy access to free news online, and the high costs of running a large media company, it's difficult for news agencies to be profitable.
157,000 digital-only subscriptions were added in the fourth quarter, with subscription revenue rising 19%.
Total revenue increased 10% in the fourth quarter to $484 million.
Adjusted operating profit rose to $108 million for the quarter, despite operating profit dropping from $56 million to $23 million.
Digital-only subscription revenue increased 46% for the year and digital advertising revenue increased 14%.
"We're pleased with the continued rate of growth and particularly pleased to be seeing strong retention from the large group of new subscribers who came to The Times late last year."
— Mark Thompson, NYT's chief executive
Go deeper