Netanyahu urges delay on settlement annexation bill until after Trump peace plan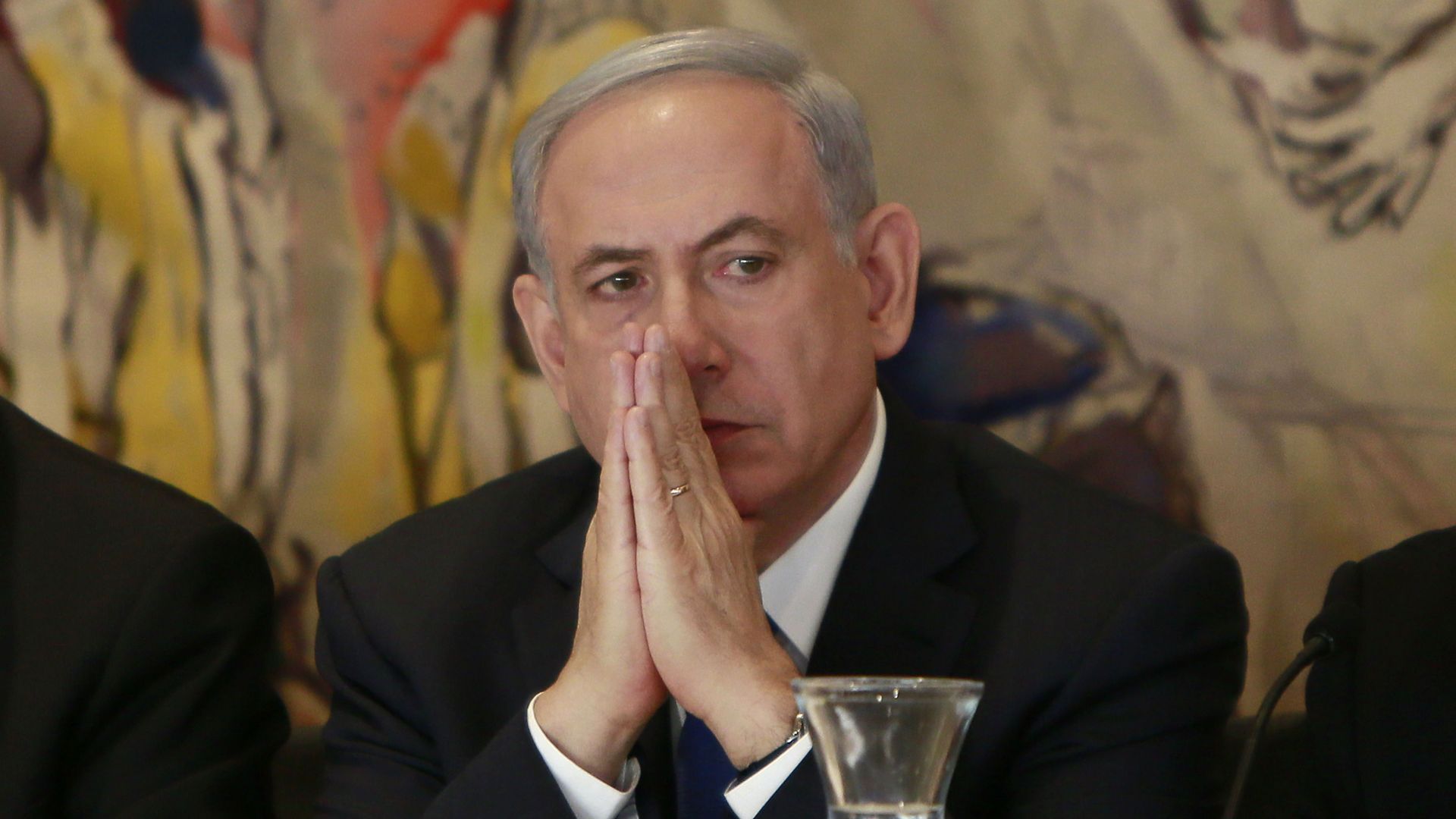 Israeli Prime Minister Netanyahu has asked members of his party in the Knesset not to press forward on a bill annexing the Jewish settlements in the West Bank until President Trump presents his Middle East peace plan.
The bottom line: Netanyahu explained that after Trump presents his peace plan and the Palestinians reject it, Israel will have a better chance to start discussing with the White House the possibility of annexing the settlements.
Israeli officials who were briefed on Netanyahu's conversations with Likud members of Knesset told me the Prime Minister said pushing the bill now might jeopardize the Israel position and might harm the ability to annex the settlements in the future.
The plan
Israeli officials said the White House is still working on Trump's peace plan. They added that the assessment in the Israeli cabinet is that the White House might present the plan in two months.
According to the officials "Netanyahu thinks the plan will be very good for Israel and is worth waiting for".
The settlements
The Israeli ministerial committee on legislation will discuss on Sunday a bill for annexing the settlements, a move advocated by right wing members of Knesset and widely supported within Netanyahu's Likud party.
Netanyahu has the authority to veto the bill, but would prefer to get members of Knesset to back down to avoid the political backlash.
Israel annexed occupied East Jerusalem in 1980 and then annexed the occupied Golan Heights in 1981. Israel has refrained from annexing parts of the occupied West Bank, fearing international reaction, mainly from the U.S.
Senior members of Knesset from Likud told me that, although Netanyahu has pressed against annexation bills in the past, this time his opposition is not about the substance and only about the timing. They said this might show greater openness by Netanyahu to support annexation bill in the future.  
Go deeper