Report: House Intel Republicans want a wall to keep staff from Democrats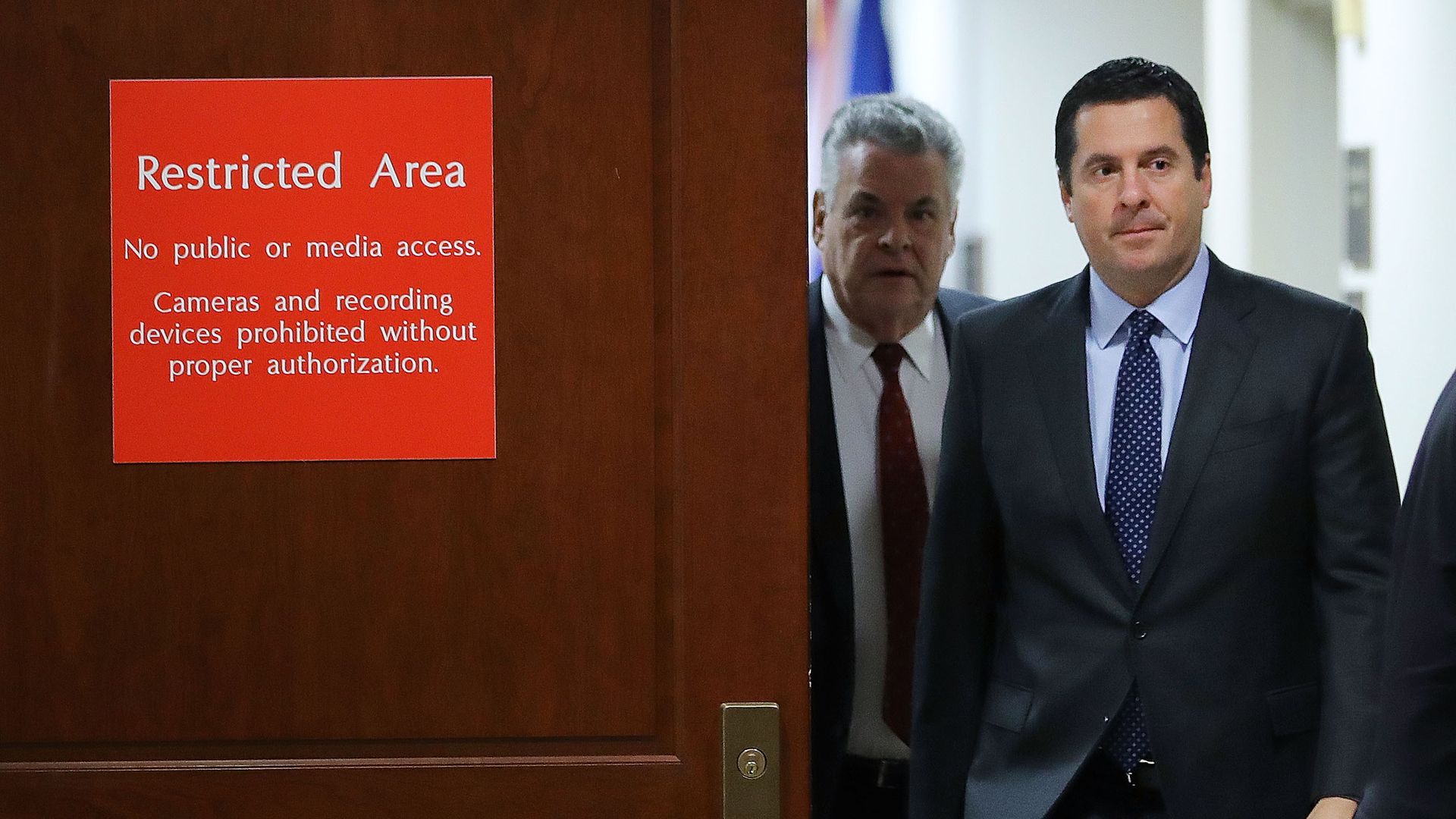 House Intelligence Republicans are planning to build a physical partition separating their committee staff members from their Democratic counterparts this spring, reports CBS News.
Why it matters: The concept of a wall dividing staffers along partisan lines reflects the current state of bipartisan relations on the committee, which have devolved into "absolute poison," according to Rep. Tom Rooney (R-Fla.), amid tension over alleged leaks and the release of the Nunes FISA memo. The tension has spilled over into the committee's work as it has not interviewed a witness in the Russia probe since Corey Lewandowski and Steve Bannon cut their appearances short last month.
Rep. Adam Schiff, the ranking Democrat on the committee, responded to Thursday's rumors:
"We have heard reports that the Chairman may seek to erect a 'wall' to divide the staff of the intelligence committee on a partisan basis — this would be a terrible mistake. While we have more than our share of difficulties, the important oversight work of the committee continues with our staff working together irrespective of party. This would be a very destructive decision."
Go deeper