The drug pricing issue that could erupt this year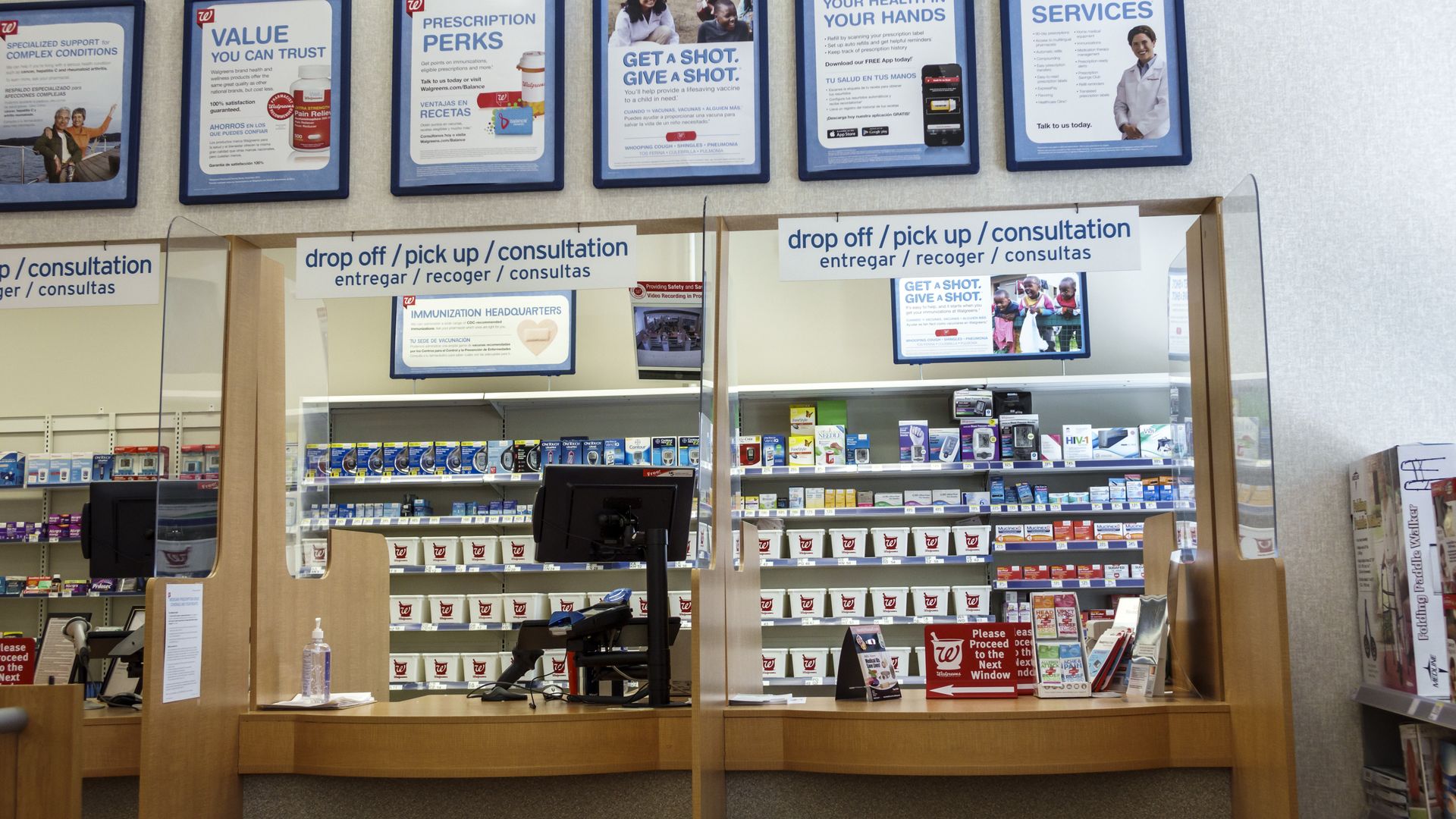 Consumers could soon face surprising increases in how much they have to pay for their prescription drugs, thanks to changes in the way health insurers and pharmacy benefit managers process coupons from drug manufacturers.
Why it matters: Midterm elections are coming up in the fall. High drug prices have enraged people across the political spectrum, and voters who already have trouble affording their prescriptions could be hit with another surprise.
How it works: Drug companies frequently offer coupon cards, commonly called "copay coupons," for patients who need their medicine. The consumers who use the coupons get a better deal, and the drug companies get a sales boost.
But studies show drug coupons raise costs across the board because they encourage people to get more expensive drugs even when cheaper options are available. Those costs filter through to insurance companies and policyholders.
Medicare prohibits copay coupons, essentially calling them kickbacks.
What's changing: Many companies that provide health insurance and drug coverage, notably UnitedHealthcare and Express Scripts, are instituting "copay accumulators" for this year.
Previously, when patients went to a pharmacy and used a copay coupon, the value of that coupon counted toward their deductible or out-of-pocket maximum. It's "a way to bridge people through their deductible so the employer or insurer pays," said Peter Bach, a researcher at the Memorial Sloan Kettering Cancer Center.
But now, with a copay accumulator, the coupon's value won't count toward patients' deductibles or out-of-pocket limits. Only true out-of-pocket payments will count.
What this means: Once patients use the full value of their drug coupons, they'll be on the hook for a lot more of the costs.
"In the short term, consumers are going to be potentially devastated by the sudden change in out-of-pocket spending," said Leemore Dafny, a health economist at Harvard who has studied the effects of drug copay coupons. "In the long term, it's a cost-control measure that is long overdue."
What we're hearing: Wall Street is nervous that copay accumulators will drive down sales for expensive drugs that treat chronic conditions, like AbbVie's blockbuster Humira.
"It is very likely that some patients will find this sudden increase in out-of-pocket costs unmanageable, leading to a reduction in volumes of specialty drugs," according to a January investor note from Credit Suisse's Vamil Divan.
Divan went on to say: "The fact that two of the leading health care insurance providers have initiated this restriction suggests to us that it could gain momentum as a major cost-containment measure."
The bottom line: Expect the health care industry to throw around the blame, while patients are caught in the middle again. Drug companies will say insurers and PBMs are restricting access to life-saving medicine, and insurers will blast big pharma for propping up sales with coupons that raise costs for everyone else.
"They'll point fingers at each other, and they'll both be right," Bach said.
"What's regrettable is it comes at the expense of patients who have a lot of chronic disease," Dafny said.
Go deeper