Dow drops more than 600 points as stock slide continues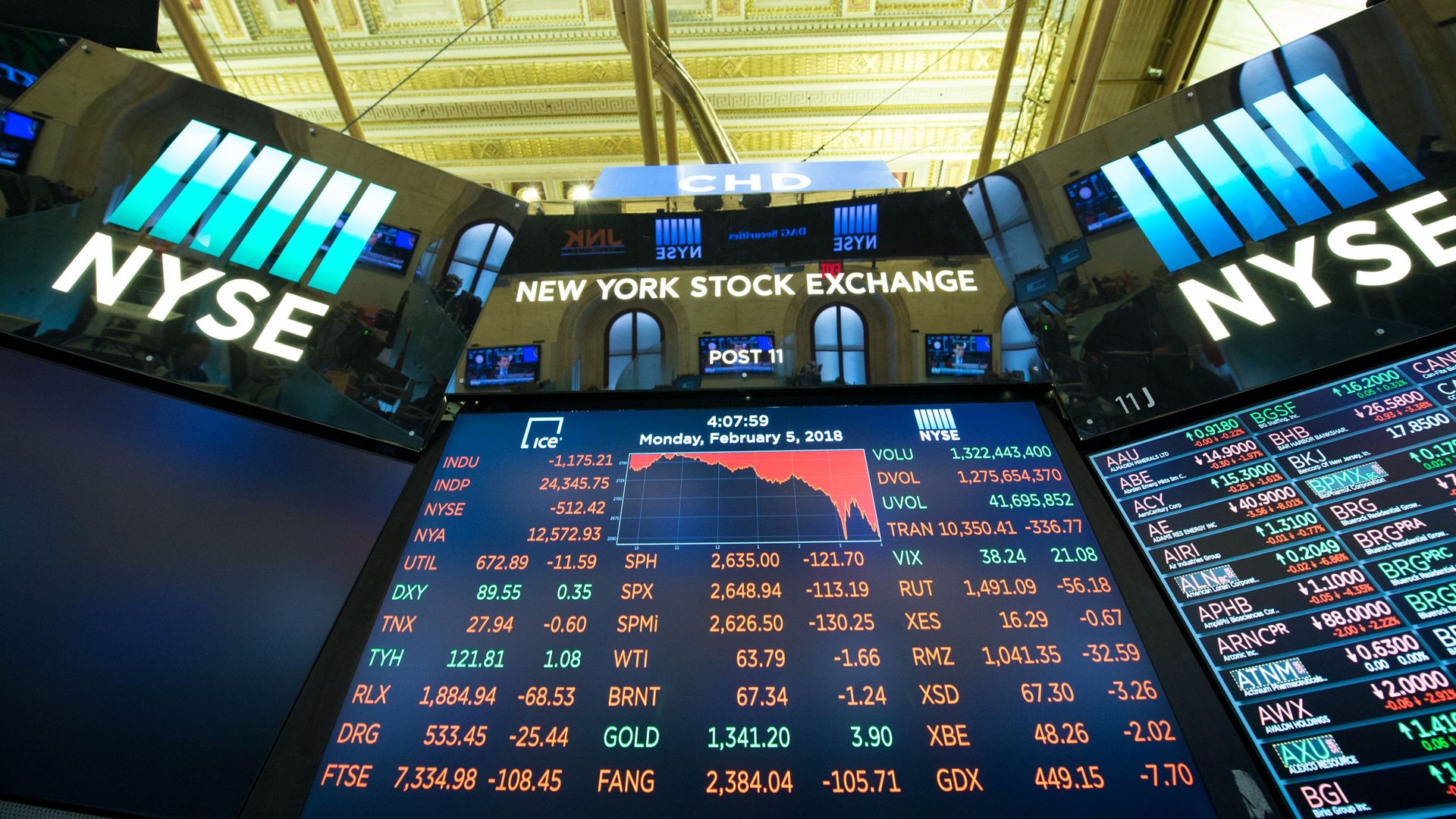 The Dow Jones Industrial Average is trading 609 points lower (as of 12:53 p.m.) as investor fears about inflation and higher interest rates continue to hammer the stock market. The big slide continues a string of volatile days for the Dow, which saw its largest daily point drop ever earlier this week.
One possible cause: U.S. Treasury notes neared multi-year highs on Thursday, signaling to some investors that more inflation should be expected down the road, per CNBC.
Go deeper: Learn more about the volatility index VIX — whose rise presaged the market's roller-coaster ride.
Go deeper