In a shift, young Germans win a 28-hour work week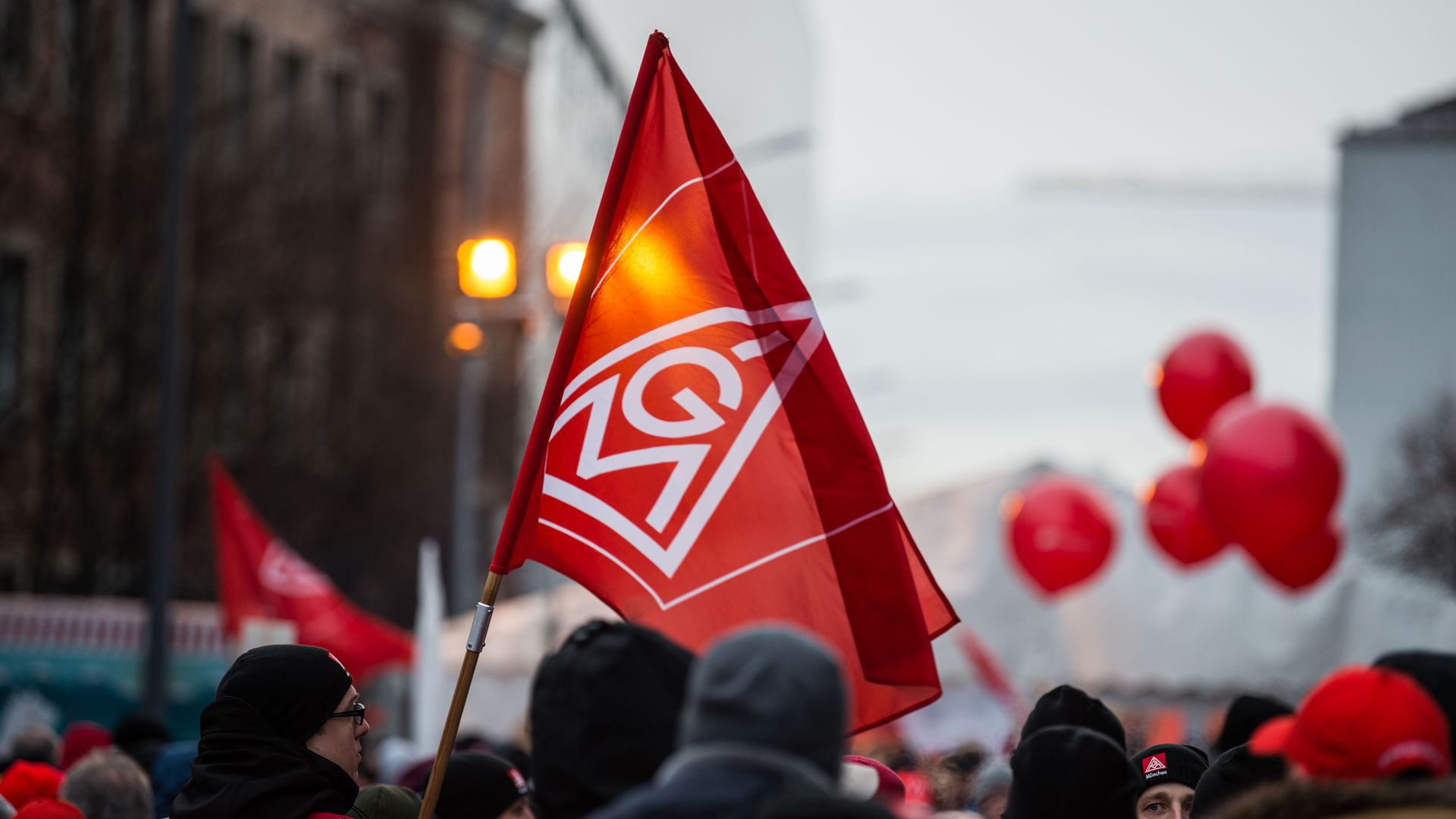 Experts say a new labor accord granting German metals and electrical workers the right to a 28-hour week reflects a generational shift in how people balance their professional and outside lives.
Why it matters: "IG Metall's agreements tend to be seen as benchmarks for the whole of German industry, and it is now expected to be rolled out in other sectors," writes the FTs Guy Chazan.
But but but ... don't look for such concessions to reach the U.S. any time soon, suggests Sharon Block, who runs the Labor and Worklife Program at Harvard Law School. "It shows a growing divide between what is going on here and the rest of the industrialized world," she told Axios.
Who made the deal: Yesterday's accord is between 900,000 members of the IG Metall union and Südwestmetall, an employers' federation, in Baden-Wurttemberg, a state in Germany's southwest with big industrial groups such as Bosch and Mercedes-Benz.
The bottom line: "The deal may presage the growing desire among millennials for a better work-life balance, and a readiness to mute wage demands in exchange for a shorter work week and more time for family, children, and care-giving," Brookings' Mark Muro tells Axios. "In that sense, this is consistent with trends in prosperous countries towards reduced hours, in the midst of plenty."
Editor's note: This article has been corrected to note that Baden-Wurttemberg is in Germany's southwest, not southeast.
Go deeper