Christopher Steele reportedly wrote extra Trump-Russia document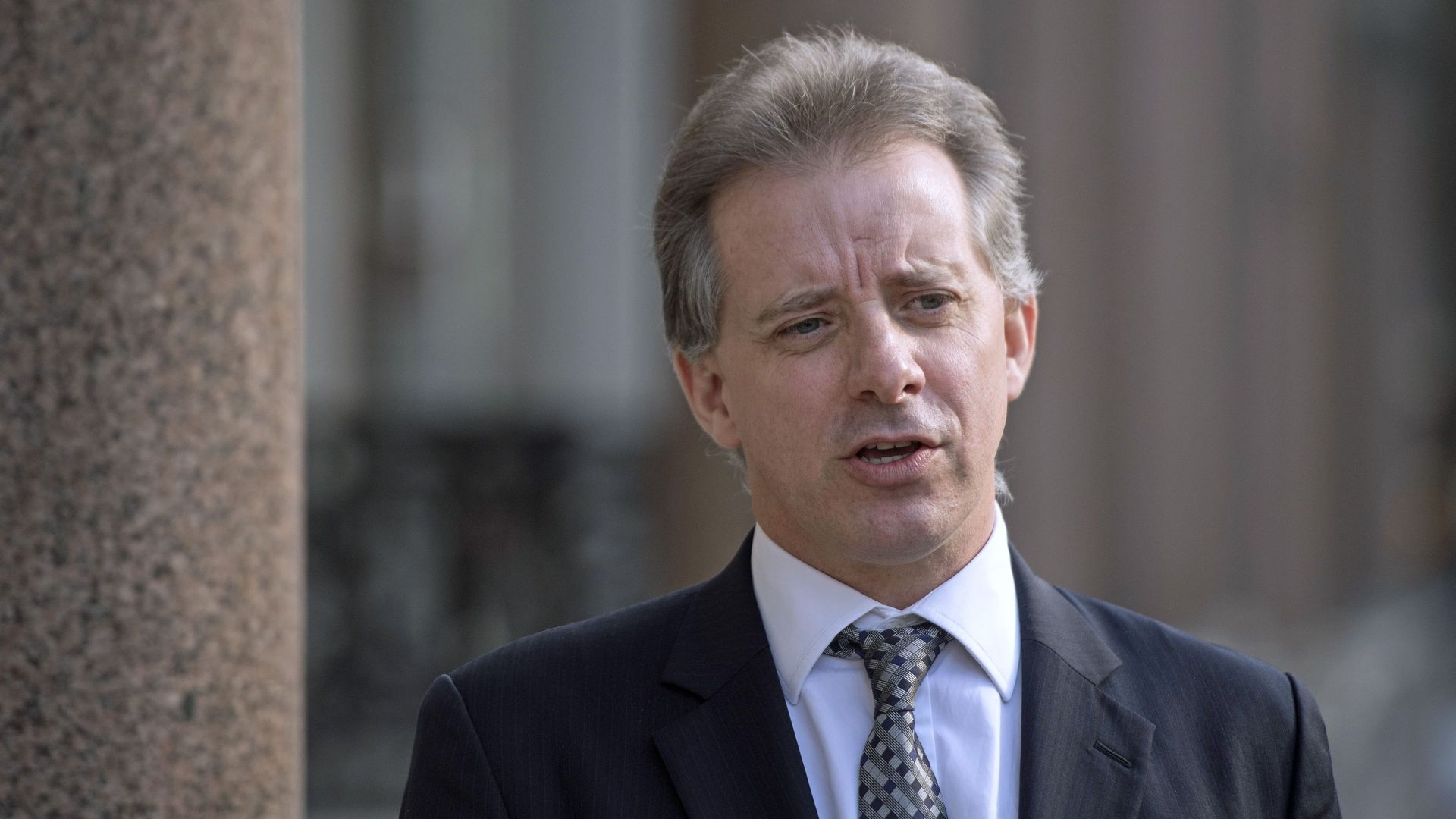 Christopher Steele, the author of the controversial Trump-Russia dossier, reportedly wrote an additional document on Donald Trump and his links to Russia, according to a referral released Monday by the Senate Judiciary Committee. The FBI declassified several of the redactions Tuesday after Chairman Chuck Grassley pushed for more transparency.
Why it matters: Last week's memo alleging FISA abuse by the FBI and Justice Department is just the first of many expected memos alleging politically motivated "wrongdoing" across various agencies. And this new referral could form the basis for those releases.
Details from the Committee's referral:
The referral says Steele's additional document is based on information that wound its way from a foreign informant, to a Clinton associate, to the Obama State Department, to Steele.
A press release that accompanied the referral also said the Steele document "contains verbatim quotes from the [Carter Page FISA] application that are not included in the [Nunes] memo."
When asked during a March 2017 briefing why the FBI included the Steele dossier allegations about Carter Page in the FISA applications, former FBI Director James Comey said it was because "Mr. Steele himself was considered reliable due to his past work with the Bureau."
The referral also echoes concerns raised by House Intelligence Committee Republicans that Steele may have shared information from his dossier with reporters, despite telling the FBI he didn't.
Why it's surfacing now: Republican Sens. Chuck Grassley and Lindsey Graham filed the Committee's criminal referral with the DOJ on Jan. 4, at which point the document was classified. The senators then negotiated with the FBI and DOJ to release a redacted version of the referral to the public on Monday. They then released a less redacted version Tuesday night after being given approval from the FBI.
Go deeper