Chinese cops' new smart glasses can pick criminals out of crowds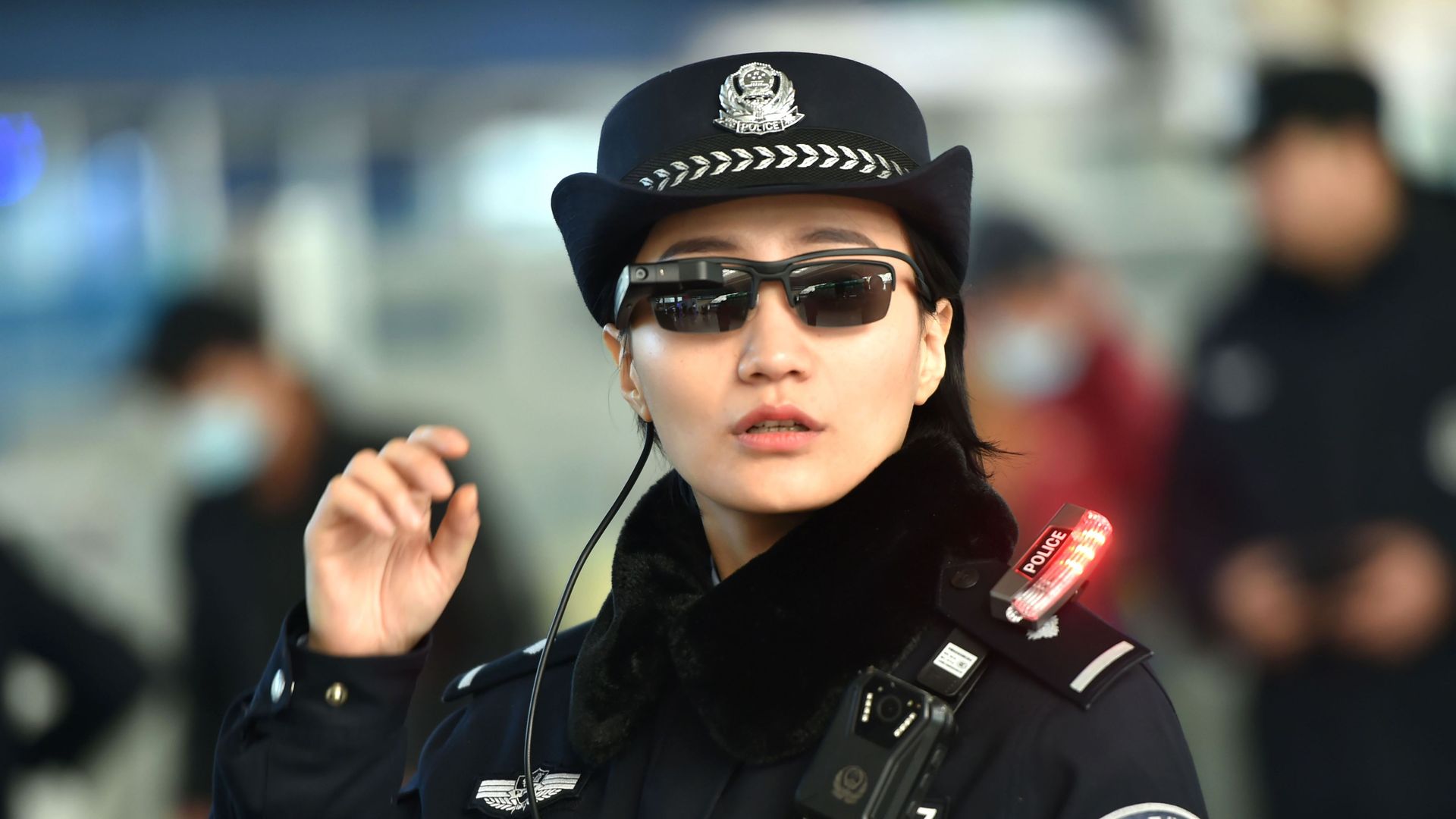 Chinese police officers have a new tool for nabbing criminals: glasses fitted with cameras that have facial-recognition technology. The smart glasses allow officers to scan crowds for criminal fugitives, the Wall Street Journal reports.
Why it matters: China has emerged as a world leader in using AI to bolster surveillance capabilities. With the new devices, officers can "peer into places that fixed cameras aren't scanning." Chinese state media wrote this week that the glasses have already helped police at Zhengzhou's East Railway Station track down 26 people traveling under stolen identities and 7 people wanted for connections to ongoing cases.
Go deeper